In 2015 – four years before the disease even existed – a testing method for COVID-19 was developed.
Data from the World Integrated Trade Solution, however, shows something astonishing:
"in 2017 and 2018 – two years before COVID-19 – hundreds of millions of test kits for COVID-19 were distributed worldwide."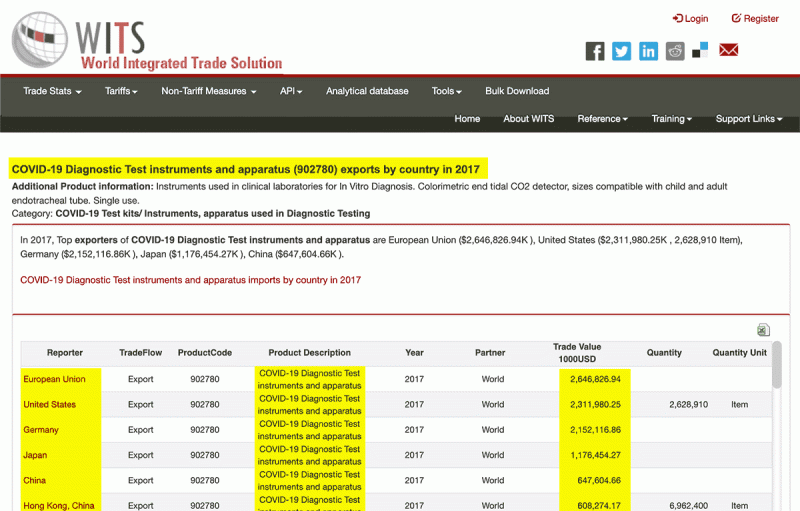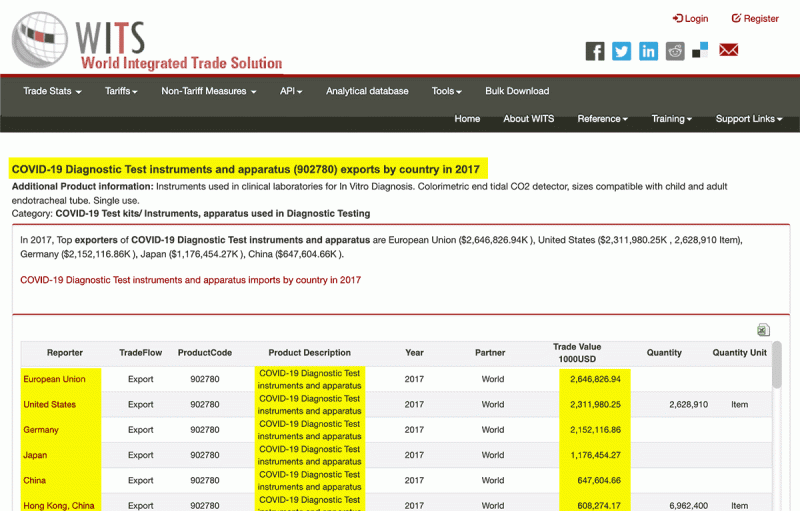 This baffling data was discovered by someone on September 5, 2020, who posted it on social media. The next day it went viral all over the world.
On September 6 the WITS suddenly changed the original designation 'COVID-19' into the vague 'Medical Test Kits'.
This is not allowed in trade, because you always have to be specific. There are many types of test kits for different diseases.
The fact that they removed the specification 'COVID-19', after this data became known worldwide, proves that they don't want anyone to know about it.
They however forgot to delete one detail: the product code for these 'Medical Test Kits' is 300215 which means: 'COVID-19 Test Kits'.

Their cover up came too late: this critical information was uncovered and is being revealed by millions worldwide. You can download a PDF that shows the original data of this website.
Two years before the outbreak of COVID-19 the USA, the EU, China and nations around the world started exporting millions of diagnostic test instruments for… COVID-19, a disease that supposedly didn't even exist back then.
Source: http://stateofthenation.co/?p=30117