Ms. Heche was born in 1969 in Aurora, Ohio. Her parents, Donald and Nancy Heche had a total of five children. Her family was so poor that they were forced to move around a lot when she was a child.
She landed her first acting role as two twins on the daytime soap opera Another World in 1987, at age 18. Ms. Heche won an Emmy for the role in 1991. She left the show that year, and had small roles in films and television for the next five years.
Ms. Heche landed several significant film roles by 1997. She was doing well for herself, starring in a string of Hollywood hits, such as Donnie Brasco (1997), I Know What You Did Last Summer (1997), and Six Days, Seven Nights (1998). But then she started dating Ellen DeGeneres, right after breaking up with comedian Steve Martin, in 1997. Her career tanked from there, as did her mental health.
Ellen breakup, mental breakdown, and memoir
Ms. Heche announced her breakup with Ms. DeGeneres on August 18, 2000. The next day she took MDMA (ecstacy), and drove from Los Angeles to Fresno, dressed only in a t-shirt and panties. The car ran out of gas, so she walked for a few miles before knocking on a random woman's door. Said person recognized Ms. Heche, let her inside, gave her a bunch of water to drink, and let her take a shower. But the starstruck attitude changed when Ms. Heche started making herself at home in the woman's house.
Ms. Heche asked if they could watch a movie, prompting the woman to call police. Ms. Heche reportedly told the cops that she was God and was going to "take everyone to heaven on a spaceship." She was taken to a mental hospital, but released a few hours later. No charges were filed. Ms. Heche married cameraman Coleman "Coley" Laffoon two weeks later. She divorced him in 2007 and immediately starting dating actor James Tupper. They never got married, and broke up in 2018. Ms. Heche had one son with each man.
Her memoir, Call Me Crazy, was released in September 2001. She wrote in the book:
"I believe that many people may think I went insane. I do not believe I am insane. I believe I went through a period of my life that was insane, and it lasted 31 years."
Ms. Heche wrote about her dad living a homosexual life behind the family's back. She also wrote that her father sexually abused her. But Ms. Heche's mother and sister refuted the allegations. Mr. Heche died of AIDS in 1983. Three months after his death, Ms. Heche's brother, Nathan, died in a car crash at age 18. Another sibling, Cynthia, died at just two months old. Susan Bergman, another sibling, died in 2006 from brain cancer. Abigail Heche, Anne's sister, is the only sibling still alive.
Nancy Heche is now 85 years old. She's been a Christian motivational speaker who helps people overcome homosexuality ever since her husband died of AIDS. Nancy and Anne have had a rocky relationship since the Ellen/Anne thing. When Anne was asked in 2011 if Ellen DeGeneres was her first and only homosexual relationship, she replied, "Oh, jeepers. Yes! Yes! I mean, that's been way out there for years." Anne also said in that interview that she'd been estranged from her mom since the Ellen relationship.
Ironically, in Anne's last film, 13 minutes (2021), she played an anti-abortion activist who disowned her son after he revealed his homosexual lifestyle.
As a child she suffered at the hands of a pedophile, and she was determined to protect children from suffering the same fate she had as a young girl. As a child, Heche was sexually abused by her pedophile father. Heche disclosed the information in her unsparingly candid 2001 memoir, titled 'Call Me Crazy.'
'He raped me… he fondled me, he put me on all fours and had sex with me,' Heche wrote.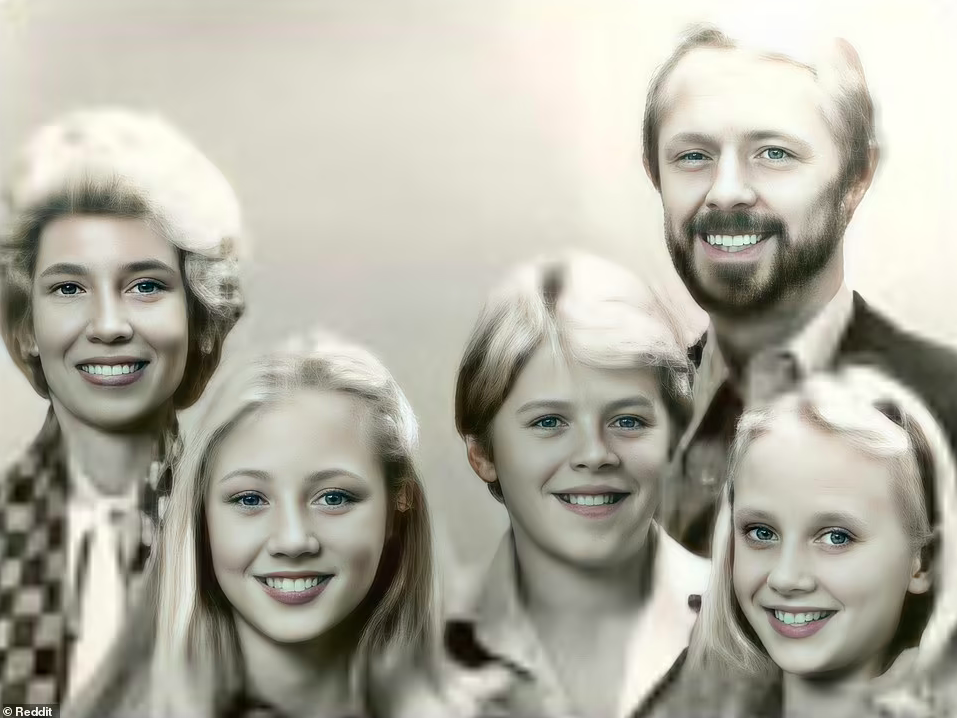 Heche also spoke about her childhood in an interview with The Advocate in November 2001 saying: 'My father was a schizophrenic. He lived two complete lives, one as a heterosexual man who directed the choir and had a family and one who went away. We didn't know what he did until years later.'
When Heche was 13, he became one of the first people in America to die of AIDS in 1983, leaving the family destitute and homeless.
Victims can go one of two ways. They either grow up to become perpetrators themselves. Or they can reject the evil. Rather than let her childhood crush her spirit, Heche vowed to use her time on Earth to make it a better place for others.
That's why she was determined to finish filming Girl in Room 13, the feature film that Heche hoped would red pill the masses and wake them up to the deeply disturbing reality of elite pedophilia. Mainstream outlets are reporting the film will still be released. However, close friends of Heche have revealed she was fighting the studio to ensure they did not release a watered-down version. She received numerous warnings telling her to stop working on the film. But she didn't seem to care. Since Anne Heche had a reputation for being brave throughout her life, she determined to see the movie through to the end.
Single car accidents appear to be one of the ways troublemakers are silenced by the elite. Just like Anne Heche, journalist Michael Hastings died in 2013 after his car suddenly sped up on a straight Los Angeles street, swerved off the road and crashed into a tree, killing him in the explosion.
Earlier that day Hastings had emailed his editors warning the Feds were interviewing his friends and family, before typing his fateful last words: "I'm onto a big story, and need to go off the radar for a bit."
Circumstances around Michael Hastings' fatal car crash in 2013 are eerily similar to the CIA's instructions on orchestrating secret assassinations by "hacking cars", according to the top-secret intelligence documents leaked by WikiLeaks.
Fears the journalist was assassinated reached fever-pitch when counter-terrorism expert, Richard A. Clarke, described the fatal crash as "consistent with a car cyber-attack".
However the mainstream media quickly dismissed the claim as a conspiracy theory. The idea that the CIA could have hacked into a car and used it as a murder weapons in the covert assassination of an enemy was too much for the establishment to entertain.
The same is now happening to anyone who dares to question the bizarre death of Anne Heche. Mainstream media, fact checkers and Big Tech are working overtime to shut down discussion, limiting our freedom of speech.
But we owe it to Anne Heche to ask if she was silenced for her views.
As a successful and popular Hollywood insider with a social media following of millions of people around the world, the woman who refused to be a victim was in a unique position to red pill the masses.
Did Anne Heche get Princess Diana'd?
The car accident and death
Fast forward to Friday, August 5, 2022. Ms. Heche purchased a red wig at a hair salon that morning. The owner of the salon, Mr. Richard Glass, posted a selfie of he and Ms. Heche on Instagram:
About an hour later, around 11 a.m., Ms. Heche crashed her Mini Cooper into the garage of an apartment complex in the Mar Vista area of Los Angeles. She backed up and sped away from the scene at 90 mph (145 km/h) on residential streets.
Less than a minute later, she crashed into a home.
The crash ignited a fire that burned the entire house down in less than an hour.
The person living in the house was home, but was somehow uninjured. Ms. Heche definitely was not braindead after the accident because she was alive and moving around, despite being apparently severely burned, when paramedics took her away from the scene. She even spoke to the first responders.
Things got really weird from there. Initial reports 3-4 days after the crash said Ms. Heche was in stable condition at the hospital and was "going to pull through." But suddenly everything changed. She was in critical condition, on a ventilator and in a coma by August 9. It's unclear what happened between the day of the crash and last Tuesday that led to a ventilator and coma.
Ms. Heche was pronounced brain dead on Friday. After possible transplant recipients were identified, the actress' life support was taken off on August 15 in order to preserve the health of her organs during the search. It was reported that she died from a "catastrophic brain injury."
If she was injured enough to be on a ventilator and had a serious brain injury, she would not have been able to move around in the very animated way she did at the crash scene in the above video. In fact it looked like she was trying to get off the gurney, and away from medical personnel. There are reports that Ms. Heche was under the influence of cocaine at the time of the crash. That could perhaps explain the energy jolt on the gurney or maybe she just fought her way out from being strapped down.
Sources: