The New World Order cult that rules the world administers a Satanic Pedophilia Network, including top-level politicians like Australian Prime Ministers and US Presidents.
The Satanic Pedophilia Network which underlies the New World Order was again exposed in the last few months by another brave whistleblower. Australian woman Fiona Barnett showed a ton of courage in going public at a Sydney press conference on October 23, 2015 and naming names.
Fiona, a former victim of Satanic ritual abuse and part of an international VIP pedophile ring, not only exposed the existence of the Satanic pedophilia network and its international child trafficking ring, but actually named 3 former Australian Prime Ministers and 1 former US President as perpetrators.
She reveals that this network, composed of famous actors, celebrities, judges, politicians and other high-flyers, has infiltrated all the key organizations and institutions in Australia – just as it has in the US and Britain.
Warning: what follows is graphic and requires a great deal of maturity to swallow, but if you're interested in the real truth of what's going on in the world, read on.
Fiona saw it all – Satanic ritual, rape, torture and murder – but actually says "the way I've been treated for reporting the crimes I've witnessed and experienced has been far worse than my original abuse experiences."
That speaks volumes about people's collective denial and amnesia, doesn't it?
Fiona proclaims that Australia is a pedophile haven. She explains how Australia took in a large number of Nazi war criminals, including her own step-grandparents. She was introduced by her own family to an international child trafficking pedophile ring based in Sydney.
Some victims are kidnapped off the street, some are "bred" for it (without ever getting birth certificates – more on this later) and some are brought into it through multi-generational abuse. These latter ones are trained and expected to become the perpetrators and future administrators of it.
Fiona has had flashbacks to being abused as young as the age of 2. Later on, when she was still a little girl, she was dropped off at VIP parties, instructed to say "the starchild is here", then watch as famous politicians, actors and celebrities snorted cocaine, raped her, had sex with each other, then pretended to drown her in a pool.
She wasn't just sexually abused and raped; she also suffered Satanic ritual abuse in the form of torture (e.g. suffering cattle prodding electroshock to cause disassociation).
She reveals how this pedophile ring goes to the highest levels, and included orgies at Parliament House (in Canberra) itself.
Naming the Names
Fiona names the names of the people who sexually assaulted, raped and tortured her:
Antony Kidman (actress Nicole Kidman's father) (Nicole Kidman is a victim of the ring too, but was nasty towards fellow victim Fiona);
Dr. John Gittinger (Lithuanian Nazi concentration camp guard and CIA agent);
Former US President Richard Nixon;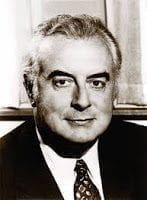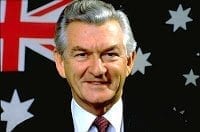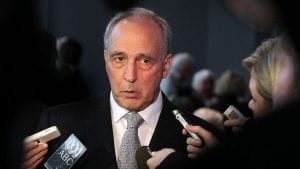 Former NSW Premier Bob Carr;
Barnett also mentions the brave Aussie politician Franca Arena, who got up in Parliament under parliamentary privilege and said there is a large pedophile ring involving politicians, judges, doctors and media moguls.
He named Kerry Packer, Bob Carr, Bob Hawke, Paul Keating, Robert Menzies, Alan Jones (radio announcer), Bernard King (cook), Molly Meldrum (TV presenter), Elton John (musician), John Kerr (Whitlam and Kerr were homosexual lovers) and Justice Lionel Murphy.
Fiona has drawn her abuse pictures here.
She also recalls being at Bohemian Grove. On one occasion she was in a pink bubble room and raped. On another occasion she had to participate in "Teddy Bear's Picnic" a child rape hunt party, where children were hunted like animals and raped (as also happened to Kathy Collins and Cathy O'Brien).
Read: Australian Judge: Incest & Pedophilia 'May be Accepted' by Society
Witness at a Satanic Ritual in Bathurst, NSW, Australia, 1985
In this video, Barnett talks about being present at a real Satanic ritual with some of Australia's famous people – Kim Beazley (later to become Australian Labor Party and Opposition leader) and Richie Benaud (famous Australian cricket captain and sports commentator).
She reveals how Beazley and Benaud started the ritual by worshiping their Satanic gods, chanting "Baal", "Lucifer", "Satan", "Son of the Morning" and other such appellations.
She then witnessed them ceremoniously killing a pregnant mother (a "breeder" to the Satanists) in the center of the circle.
After that, they pulled out the unborn child, chopped it up with a knife, put it on a gold platter, and proceed to do a type of dark communion or Eucharist.
(Barnett mentions here that the Catholic Church communion is based on this older Satanic version of a communion – in line with my article Are Parts of Organized Religion Satanic?)
After that, she states that several hypnotized children came forward like robots, who were probably mind controlled or completely dazed. Benaud came forward with a samurai sword and sliced off the head of each child.
Then, the entire crowd of Satanists, who were sexually aroused by everything that had just taken place, broke out into a bloody orgy. They had whipped everyone up into a frenzy, and then they drunk the adrenalized blood of the woman and child. (Satanists are addicted to and get high from adrenaline in human blood.)
Lastly, Beazley forced her to take a bite of one of the decapitated heads …
Antony Kidman (Nicole Kidman's father) fled Australia when accused of the sexual abuse and murder of children in an elite Sydney pedophile ring.
A month prior Fiona Barnett had filed a complaint with the Australian NSW police and Child Abuse Royal Commission alleging Kidman's sexual and physical assaults on her throughout childhood.
When the Commission opened an investigation the clinical psychologist, he suddenly left his 43 years with the Sydney University of Technology and Royal North Shore Hospital to stay in Singapore until he died.
The family has refused to comment and Singapore police opened an investigation on what they termed as an unnatural death.
Barnett released her own theory about Kidman's death, "The main perpetrator of my child sexual abuse, Antony Kidman, is dead after I filed formal complaints accusing him of the rape, torture and murder of children in an exclusive Sydney pedophile ring. As a child victim of mind control I feel he's been sacrificed for failing to adequately program me."
"Kidman was responsible for ensuring that I never disclosed pedophile ring activities that I witnessed as a child," she continued. "He failed. News of Kidman's death impacted me, someone who has undergone intense treatment. I know that there are other victims of Kidman's crimes out there who are perhaps not as far along the healing path as I am. I anticipate that news of Kidman's death may have a serious impact on these victims. A perpetrator's death can even trigger suicidal ideation."
"My complaints last month to the Australian Child Abuse Royal Commission detailed two incidents in which Kidman subjected me to horrific physical and sexual assault" Barnett said. "But there are even more serious crimes against children that I witnessed Kidman commit as a member of the elite Sydney pedophile ring. Those complaints have gone to the International Common Law Court of Justice in Brussels."
Barnett spoke out the day of Kidman's death – White Balloon Day 2014 – an event aimed at raising awareness for Australian children affected by sexual assault. She stated, "My contribution to White Balloon Day 2014 is to urge my fellow victims of crime to fight the filth that this monster deposited in their minds and if they can muster the strength, join me in my effort to give a voice to victims who are no longer with us."
The ICLCJ Court has been looking into Barnett's allegations against Kidman in relation to their investigation of the global elite Ninth Circle Satanic Child Sacrifice Cult. Over sixty eyewitnesses such as Barnett have testified of Ninth Circle child sacrifice and pedophile activities that spanned the globe, including criminal activities against children in the Americas, Netherlands and UK commonwealth countries such as Australia.
The Ninth Circle was also said to have well organized and secretive human hunting parties that included pedophilia. Privately owned forest groves were believed used in the US, Canada, France and Holland. It appeared children and teens were obtained by the criminal drug syndicate Octopus, which was believed connected to the Vatican. The kidnapped children and teens were said to be stripped naked, raped, hunted down and killed.
Since the tender age of three Barnett had been trapped inside Australia's vast pedophile network where children were sex trafficked, hunted down for sport and murdered. "In the late afternoon of Oct. 28 1975 I was taken to my sixth birthday party in the Kiama rainforest," Barnett said. "The cordial was spiked with drugs. I fell asleep. When I awoke it was dark and I was lying naked face-up spread-eagle on a picnic table with my hands and legs tied. Perpetrators took turns sneaking up on me. A large group of men arrived in pick up trucks. They carried rifles and had a pack of starving Doberman dogs. I was told that the group of naked children huddled nearby were my responsibility. I was to run and hide them. Every child I failed to hide would be killed and fed to the dogs. They painted something on my back and chest, and then released us. I pushed the children up over the first steep hill. It was about the second or third hill that the hunting party reached us. Shots were fired and children began dropping all around me. With all hope lost of my saving the other children, I took off and ran for my life."
Dutch therapist Toos Nijenhuis testified at the ICLCJ Court that as a child and like Barnett, she was badly abused and forced to witness child murders that involved global elites, claimed childhood torture at Barnett's same Australian Holsworthy Army Base and like Barnett, was a victim of Human Hunting Parties. Nijenhuis' perpetrators included former Pope Joseph Ratzinger, Dutch Catholic Cardinal Alfrink and Bilderberger founder Prince Bernhard. Nijenhuis explained to International Tribunal into Crimes of Church and State Secretary Reverend Kevin Annett, her witness to child sacrifices as late as 2010.
The Ninth Circle Satanic Child Sacrifice Cult could easily hide crimes of their global elite members. They were well trained by Hitler's mind control experts from Nazi Germany. Barnett's Nazi grandfather's pedophile network was said to include clinical psychologists Kidman and John W. Gittinger who developed a popular test among psychiatric professionals known as the Personality Assessment System. In the Independent Australia News Barnett stated that as a young child, "Gittinger abused and raped me."
In another article of the Independent Australia News it was reported that Barnett's dramatic testimony put members in tears when she went before the Australian Royal Commission into Child Sexual Abuse. Barnett had named as her perpetrators her grandfather, Kidman, two former Australian prime ministers, a Parliament House governor general and a state police commissioner. As with child pedophile rings in the Netherlands, Europe, Canada and the US, the Australian pedophile network was said to include police officers, psychiatrists, biochemists, psychologists, actors, writers, politicians, university lecturers and medical doctors.
"The Commission was in the process of investigating my complaint when Kidman was found to have left the country," Barnett said. "Now one month following my notification against Kidman, he is dead. Kidman's death comes as no surprise. In the past week alone, two people predicted his imminent demise."
This article is dedicated to victims of the Vatican and mafia-run global elite Ninth Circle Satanic Child Sacrifice Cult, and to the memory of over 50,800 missing children, some of whom rest in 34 mainly Catholic-owned unmarked mass grave sites – that have been refused excavation – across Canada, Ireland and Spain. The child perpetrators continue to live lives free of responsibility for their ongoing crimes. Our prayers are with these innocents, and should be for ourselves if we allow this Child Holocaust by our global leaders to continue.
Why the Satanic Pedophilia Network?
Some may wondering at this point why I and many others are calling this the "Satanic Pedophilia Network" and not just the "Pedophilia Network". The answer is simple: Satanism is most definitely involved in it – in fact, it is the driving force behind it.
Fiona herself mentions in this interview that some of the criminals who abused and raped her were "just" pedophiles, and she puts former Aussie PM Gough Whitlam in this category.
Others, however, worship a dark religion called Satanism which involves the summoning of dark forces through channeling and twisted rituals, allowing these dark forces to overtake them and use them.
Then, filled with this Satanic energy (such as during rituals at Bohemian Grove), these adherents commit all sorts of perverted acts such as rape, necrophilia, torture, murder, sacrifice and cannibalism.
The Satanic Hierarchy
Fiona explains how the Satanic hierarchical pyramid works.
Roughly speaking, at the lowest level, you have street gangs; next, you have organized crime and the mafia; next, you have recruits into the elite club; then, above that, you have "just" pedophiles (those who rape children but who have no Satanic connection); finally, at the very top, you have the elite VIPs who are full-fledged Satanists.
Fiona states that only bloodliners can make it to the top. These people come from the 13 or so Illumanti bloodlines (as exposed by Fritz Springmeier, David Icke and other researchers).
These bloodlines are revered as demigods; and the roughly 300 bloodlines or so below that can never make it to the top echelon. (Probably because they don't have pure blood, i.e. "royal" or reptilian DNA, but again, subject for another article.)
The OTO, the Freemasons, Scientology, Catholic Church, the CIA, the Australian military and many many others are all branches of the same Satanic Pedophilia Network. It lies at the heart of the international child trafficking ring and the New World Order.
The World is Run by a Satanic Cult
It's a tough and bitter pill to swallow, but we have to face the cold hard truth: the world is run by a Satanic cult, whose members have infiltrated the top layers and power centers of Australian, American and British society (and those of numerous other countries).
They are inter-related, and they are bound together by bloodlines and Satanism – with pedophilia, rape, murder, war and genocide to follow.
Fiona warns that every organization in Australia has been infiltrated, including hospitals, psychiatry, politics, child advocacy groups – everything.
The Satanists have even created a False Memory Foundation, a fake organization set up by pedophiles, to stop true victims from coming forward with their stories, by convincing people they didn't really experience what they experienced.
Satanic black magic rules the world. Only when enough of us truly grasp the enormity, horror and shock of this fundamental truth – now exposed by a mountain of evidence and a ton of whistleblowers and victims – can we hope to heal it by bringing these psychopaths to justice and restoring some semblance of honesty, peace and freedom to our world.