BBC Journalist Jacky Sutton Found Hanged in Istanbul Airport Bathroom
A colleague said claims she committed suicide "go against everything we understood about Jacky". The circumstances were so strange that the story made international headlines. Turkish police conducted an investigation and swiftly released their findings, but to those who knew the Australian-based journalist and aid worker, nothing about the case made sense.
"Jacky was one of the top development professionals working on Iraq, and she devoted nearly 10 years of her life to helping the country," he said. "She was extremely bright, highly competent, and well able to handle herself in difficult environments, and she was universally loved. We are in total shock."
"Everything I knew, or everything her friends knew, suggested a person of real life force and positive outlook with huge work ahead of her and great commitment, so the idea that she would take her life goes against everything we understood about Jacky,"

IWPR director Anthony Borden told IBTimes UK.
Borden said Sutton had been engaged in training and mentoring programs in Irbil, in the semi-autonomous Kurdish region of Iraq, for about four months, and was returning from a short visit to London, where she attended the memorial service for the institute's previous Iraq director Ammar al-Shahbander, who was killed in a car bomb attack in Baghdad in May alongside 16 others.
Susan Hutchinson, a fellow student at the Australian National University, where Sutton was studying for a PhD focused on international development support to female media professionals in Iraq and Afghanistan, said she did not believe Sutton took her own life, adding that the IWPR had recently "taken up work countering the anti-women messaging" of Islamic State.
She told the Guardian that Sutton was a "very tough cookie" who had worked in Afghanistan and Iraq for more than a decade and called for an independent investigation into her death. "There is a huge amount of scepticism among those that knew her that she would kill herself after missing a flight. It just doesn't add up," she said.
Hutchinson said she had spoken to Sutton, who was divorced with no children, a month earlier about the risky nature of the work she was doing defending women's rights in Iraq. "When she took up the job she knew her predecessor had been killed, we knew it was a dangerous job in a dangerous country," she said.
Paying tribute to a "passionate human being", Hutchinson added: "She was a fierce woman, a human rights defender who stood up for democracy and spoke truth to power." An animal-lover who took in creatures wherever she went, she was also very charming, she said. "Her work had a huge impact. She changed the lives of many people in that part of the world, particularly female journalists."
In an email sent to the founder of online magazine Her Canberra in June, Sutton wrote about the dangers of her role. She told Amanda Whitley in an email that she had moved from accommodation provided for her in Irbil, because there was no way out if someone "came in uninvited" in order to kill her. "If Daesh wants to attack they will but it will take planning and I won't be THE target; if the whacko wants to get to heaven he or she will have to contend with armed guards and a choice of targets, and the same with criminal kidnappers – a growth industry in Iraq," she wrote. "It's great to be back here and my friends in both Baghdad and Irbil have been calling me pretty much non-stop."
Many friends and colleagues expressed their disbelief about reports in Turkish media that claimed Sutton had taken her own life after becoming distressed when she missed a flight to Iraq and did not have enough money for a new ticket. It was reported that Sutton had arrived in Istanbul on Turkish Airlines flight TK-1986 at about 10pm local time on Saturday night, and was due to fly to Irbil at about midnight, but missed her flight.
Sutton, who spoke five languages including basic Arabic, was the acting Iraq head of the London-based IWPR, which supports local journalism in countries affected by conflict and crisis. Its previous Iraq director, Ammar Al Shahbander, was killed in a car bomb attack in Baghdad on 2 May.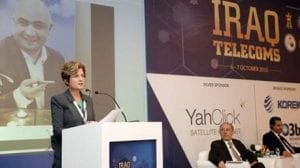 Sutton was a veteran journalist and media development expert, who spent two years at the BBC World Service in 1998-2000, reporting from Africa and the Middle East as well as in London. She worked for the United Nations in numerous senior roles in Afghanistan, Iran, west Africa and Gaza, and in 2008 started running a media and elections project for UNDP in Baghdad in 2008 before moving into other roles.
A memorial service for Al-Shahbander was held in London in mid-October. Sutton, who attended, spent a few days meeting with other members of IWPR's Middle East team. Anthony Borden describes it as "a very intense and emotional but ultimately uplifting week", which left all determined to carry on their murdered colleague's work: "Okay, we've bonded, we've hugged, we've cried. Now let's take that legacy forward."
To security specialist Chris Cobb-Smith, it was obvious that Sutton was keen to get back to Erbil and throw herself into the social media project. "She was hugely passionate about what she was going to do, and looking forward to it," Cobb-Smith says.
In Sutton's luggage for the return journey to Iraq were books for her PhD research, presents for Osman's children and 10 kilos of rabbit food. At Istanbul airport, where her flight from London landed about 10pm on October 17, she bought two bottles of wine she had promised a friend. Closed-circuit cameras captured her as she strolled through the transit area: a slender, short-haired woman wearing a purple top and carrying a backpack. She had two hours before her flight to Erbil.
Because of the cameras, we know that Sutton headed for a cafe, where she ordered a beer and drank it slowly while reading a John Grisham novel. After an hour, she made her way to a waiting area where she sat down and apparently fell asleep. When boarding calls were made for her flight, she did not move. At 12.15am, when Sutton's plane left on schedule, she was still in her seat.
Fifteen minutes later, she walked to the departure gate and found it closed. She went to an inquiry desk, where she was told her bags had been off-loaded. The next plane to Erbil was in 12 hours, and if she wanted to be on it, she would have to buy another ticket.
This was hardly a catastrophe, Borden points out. "Frankly, experienced travellers miss a flight and they pretty much feel relieved," he says. "Okay, I'm going to a hotel.' " IWPR would have paid the airfare. And what difference does it make if you get to Erbil a bit later? "It doesn't make a damn bit of difference."
Sebastian Klich says: "The Jacky I know would either take the opportunity to have a night out in Istanbul or would start working on her next thesis chapter while waiting for another plane." Instead, Sutton walked directly from the desk to a rest room, where she disappeared from the view of CCTV cameras.
Over the next seven minutes, people entered and exited the rest room. Then three young women walked in together, only to emerge almost immediately in apparent panic. They ran along the transit hall and returned with an airport official. Within minutes, a medical team arrived.
In the English countryside, Anthony Borden was woken on the morning of Sunday, October 18, by a phone call telling him Sutton was dead. He dismissed out of hand reports that she had committed suicide. "I said, 'It's a crime,' " Borden remembers. "That was my immediate reaction and I think everybody else felt the same."
In Canberra, Sutton's friend, Sara Vancea, had no difficulty believing she had been killed. "A lot of people would have hated her – really, really hated her – for what she was doing," Vancea says. "She would have had a lot of enemies."
Sutton had spoken out strongly against IS (which she called by its Arabic name, Daesh). And, in her jubilation at landing the million-dollar grant, had forgotten her plan to stay off Facebook: she posted a message saying her social media project was "part of efforts to disrupt the hateful garbage that Daesh is spewing".
It seemed to colleague Susan Hutchinson that IS wasn't the only suspect: "A bunch of people" might have liked Sutton silenced. "There's a very strong history of the Turkish police at the airport being violent and nasty to people who they perceive as being pro-Kurdish," she says.
Conspiracy theories flourished online. Comparisons were drawn between Sutton and American broadcast journalist Serena Shim, who had died in a suspicious car accident in Turkey almost exactly a year earlier – on October 19, 2014 – after she had reported seeing IS militants being smuggled over the border into Syria. Sutton had been found alone in a locked toilet cubicle, hanged by her bootlaces from the hook on the back of the door. There were no other signs of violence. But in the minds of many of her friends, this did not rule out murder. "These things can be made to look like suicide," Hutchinson says.
The alternative – that Sutton had ended her own life – was implausible for so many reasons. "She had just submitted a chapter for her PhD," Hutchinson tells me with a wry smile. "Who kills themself before they've got feedback?" Sutton was buying a small apartment in Spain – she had just transferred the money for the deposit. And though the death of Al-Shahbander had deeply upset her, she seemed to have recovered her equanimity. In the weeks she lived with Hiwa Osman in Erbil, they had many long conversations. "We would have drinks," says Osman, "and you know, when you have a drink you talk about anything and everything." He had then spoken to Sutton most days she was in London. "But there was nothing, absolutely nothing, to suggest that she would be capable of doing anything like this."
One of the reasons Sutton made friends so readily was her apparent willingness to reveal a lot about herself. "She was such an open book," Amanda Whitley says. "She would pretty much tell you anything about her life." She spoke frankly, for instance, about having suffered a kind of breakdown in 1995 – she thought it was post-traumatic stress disorder – after being accused of spying in Eritrea (she was detained and deported). "Now there would be counselling," she wrote in a piece published on the HerCanberra website, "but back then I was given Prozac and told to soldier on." The drug had "some seriously weird side effects", she added, so she had stopped taking it after a month.
For Whitley, it was near-impossible to accept that Sutton would leave her pets. Others couldn't believe she would leave her friends and colleagues, or opt out of the work she was committed to doing in Iraq. "She was the sort of person who never let anyone down," says Sebastian Klich, so at first, "everyone was convinced that there was foul play – that someone else was involved".
Her friends channelled their grief into anger. Then, just four days after Sutton's death, her family and IWPR released a joint statement saying they were satisfied she had acted on her own. "That was a secondary wave that really toppled people," Klich says.
When I phone Sutton's sister, Jenny, in London, I am as baffled by all this as everyone else. She talks to me for 90 minutes, in which time I slowly become aware that I have been looking at Sutton from just one angle – the angle from which she wished to be viewed. "I think she worked really hard at projecting that image of herself," Jenny says.
The Sutton whom Jenny knew had much in common with the inspirational figure described to me by her friends: she was brave, intelligent, highly principled and kind. "The sort of person who really would take her coat off on a cold night and give it to somebody in the street," Jenny says.
But despite her outward self-assurance, she was in some ways quite a fragile individual, plagued throughout her life by a sense of inadequacy: "She really wasn't confident in herself." Sutton was the third of four children – she had two older sisters and a younger brother. According to Jenny, the sister to whom she was closest, her low self-esteem always made her push herself ferociously hard: "She couldn't tolerate weakness or failings in herself."
As a teenager, she suffered from anorexia. As a young adult, armed with a first-class degree in literature, she disappeared for two years into the wilds of north-western Ontario, where she worked as a volunteer, building houses in Native Canadian communities. It was the start of a lifelong pattern of immersing herself in other people's worlds and taking on their problems. "She absorbed so much suffering," says Jenny. "She cared."
While in Eritrea, Sutton met her future husband, a member of the US Naval Criminal Investigative Service. "Charles was a really lovely man," says Jenny, who was somewhat surprised when her unconventional sister opted for "a gorgeous white wedding – the full, fluffy regalia". The couple married in 2000 but divorced only four years later. After 9/11, Jenny says, "their views on American foreign policy became completely irreconcilable". Jacky would later write that "the invasion of Iraq was a huge issue, as I was opposed and he was pro".
But Sutton and her ex-husband stayed in touch. "One of the really tragic things about Jacky is that she and Charles really loved each other, and continued to love each other," Jenny says. "She described him as the love of her life."
The day Sutton left London to return to Iraq, she told Jenny she had been awake all the previous night, thinking about Al-Shahbander and mourning other deaths. "She was in despair about the Middle East, and she was having a real crisis of confidence about her own capacity to make a difference," Jenny says. "She talked about her loneliness."
Nevertheless, when Jenny got the call informing her that Sutton appeared to have committed suicide, she was not just distraught but sceptical. "I went to Turkey with the aim of discovering the truth about what happened," she says. "I was completely open to the possibility that it had been foul play."
In Istanbul, accompanied by a British consular official, a Turkish journalist friend and an IWPR executive, Jenny watched the CCTV footage that tracked Sutton from her arrival at the airport until she walked into the rest room. She saw her sister's body, and a photograph taken from the top of the cubicle when it was discovered. She read the preliminary autopsy report and was handed the complete dossier of the investigation. She tells me she is waiting for the evidence to be independently scrutinised before she considers the case closed, but, yes, she is sure that Sutton killed herself.
After Jenny returned home, she opened a will her globe-trotting sister had sent her soon after she moved to Canberra. Inside the envelope, she found a letter Sutton had addressed to her family. "She said, 'I'm not in Australia because I don't love you all. I do. If I liked myself more, I'd spend more time with you." Down the phone line from London, I hear Jenny weeping.
For many, Sutton's death remains a puzzle. "It still doesn't add up," says Anthony Borden. "It will never add up to me." Sebastian Klich understands Sutton's friends' reluctance to accept that she committed suicide. "We had an idea of Jacky that we didn't want to let go of," he says. "We saw her as a fearless warrior, essentially. With a heart of gold." Susan Hutchinson will always see her that way. "I'm never going to be able to rule out something sinister," she says.
Angela Alaliaoui, the widow of Al-Shahbander, tells me she has been hit hard by Sutton's death. The two women spoke at length after Al-Shahbander's memorial service, and Sutton seemed her usual indomitable self. "If there was a sign, anything, we could have helped her," Alaliaoui says, adding, "I feel so confused."
Jenny doesn't really understand, either, but she believes her sister had "accumulated trauma" from years of living and working in war zones. And on this particular night, "she was exhausted and emotionally raw." In that frame of mind, she might have been furious with herself for missing the flight. "She would have thought, 'How bloody stupid!' "
Then, "maybe the person on the desk was tired and a bit impatient or a bit rude," Jenny says. "I don't know. It's late at night. It's a bit of a no man's land, an international airport. There's a sense of alienation – of human flotsam and jetsam, dislodged and unstable and insecure … I think she just took a snap decision to check out."
Sources: Sydney Morning Herald, The Guardian, and IB Times