When just five corporations dominate the world's seed, pesticide and biotech industries, they control the fate of food and farming. Between them — Monsanto, DowDupont, BASF, Bayer, and Syngenta — have historically unprecedented power over world agriculture, enabling them to control the agricultural research agenda, heavily influence trade and agricultural agreements and subvert market competition.
Along the way, these companies intimidate, impoverish and disempower farmers, and undermine food security, all while making historic profits — even as their genetically engineered seeds fail to deliver as promised. Contrary to what the marketing campaigns say, these corporations are in the game of expanding their marketshare. Period.
According to the United Nations Conference on Trade and Development (UNCTAD), corporate concentration of the agricultural input market "has far-reaching implications for global food security, as the privatization and patenting of agricultural innovation (gene traits, transformation technologies and seed germplasm) has been supplanting traditional agricultural understandings of seed, farmers' rights, and breeders' rights."
---
Bayer / Monsanto
GMOs
EPA
FDA
USDA
Chronological History of Events Related to Big Ag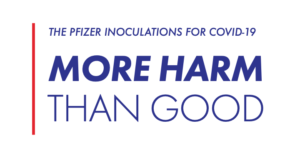 The
Canadian
Covid Care Alliance, which consists of over 500 independent Canadian doctors, scientists, and
health
care practitioners, released an in-depth analysis of the Pfizer
COVID-19 vaccine
claiming that it can do more harm than good to people. According to its website, the Pfizer 6 month data shows that Pfizer's
COVID-19
vaccines
cause more illness than they prevent. Also, an overview of the Pfizer trial flaws in ...
Read More
A nurse who has worked in the intensive care unit for over two decades is sounding the alarm on the disturbing malpractice she has witnessed and was subjected to in a hospital's intensive care unit throughout the coronavirus
pandemic
. As the medical community adjusts to treating the man-made
Read More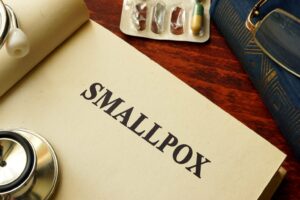 On November 16, 2021, it was reported that 15 vials of
smallpox
(variola) were found at
Merck, like Bionetics and the NYUMC, was a documented biological weapons contractor for the CIA and DOD. In fact, the pharmaceutical giant's president, George W. Merck, served as America's biological weapons industry director during most of the cold war. At the end of, and following, World War II, the German-based company was spurred to global pharmaceutical industry dominance by cash infusions made by Hitler's chief financial officer, Reichsleiter Martin Bormann. According to "Martin(...)
Bill Gates
suggested just a couple weeks ago, the real question is – were there really vials found, or is this to invoke panic, siphon ...
Read More