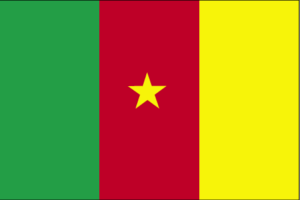 Cameroon, a country previously known for its stability, faced violence and serious human rights abuses in 2018. The country endured abusive military operations against a secessionist insurgency in two Anglophone regions, attacks by the Islamic militant group, Boko Haram, in the Far North, and a worsening humanitarian crisis. President Paul Biya, 85, won a seventh seven-year term on October 7.
In the South West and North West, government security forces have committed extrajudicial executions, burned property, carried out arbitrary arrests, and tortured detainees. A Human Rights Watch report documented a range of abuses by both sides in the Anglophone regions, including arson attacks on homes and schools. According to the International Crisis Group, government forces and armed separatists killed over 420 civilians in the regions since the crisis escalated in 2017.
The humanitarian consequences of the Boko Haram attacks and separatist insurgency are of growing concern. As of November 2018, the UN estimated that more than 244,000 civilians were displaced in the Far North and 437,500 in the Anglophone North West and South West regions. About 32,600 Cameroonians found refuge in Nigeria. Also, Cameroon has continued to forcibly return Nigerian asylum seekers, fleeing Boko Haram attacks in northeastern Nigeria.
While the government maintained it did not tolerate serious crimes committed by security forces, it failed to demonstrate progress in investigating and punishing them.
On 22 October 2018, Cameroon's Constitutional Council validated Paul Biya's reelection, with 71.28 percent of the votes. The council's decision was immediately contested by one of Biya's rivals, Maurice Kamto, who claimed the results had been altered. In early November, dozens of pro-Kamto protesters were arrested in Bafoussam, Western region. Biya was sworn-in for a seventh term as president on November 6, 2018. (HRW)
It is exceedingly rare for the public
health
community to admit to any problems with
vaccination
. Every so often, however, circumstances force officials into making just such an acknowledgment. The current debacle seeping out into the news—which is actually a long-running tale minted anew—is that oral polio
vaccines
are "spawning virulent strains" of polioviruses. The alarming surge in
vaccine
-derived polio cases presents
vaccine
planners with a ...
Read More