On March 29, 2017 a strategic partnership was announced between CFCE (the Chinese Company) and a company by the name of Cowen Group. China's CFCE agreed to purchase 19.9% of Cowen Group and agreed to provide financing of $175 million. Hunter Biden had a close relationship with CFCE.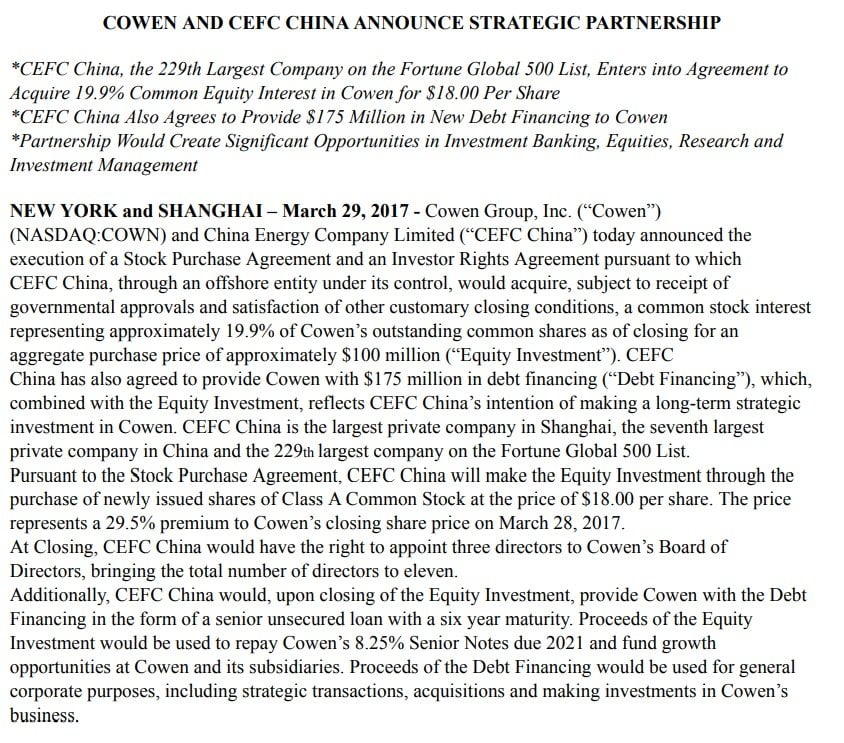 At about the same time, James Biden forwarded a letter to Governor Cuomo in New York via his Director of Scheduling, Annabel Walsh. The purpose of the memo was to set up a meeting in early April with Cuomo, a Chinese billionaire and therefore top China leader, former Deep State actors and the Bidens.
Included in the memo were the following:
James Biden – Former VP Joe Biden's brother who sent the email
Governor Cuomo of New York – a close friend to the Bidens
Hunter Biden – son of VP Biden and known practicing drug addict
Ye Jianming – Chairman of CEFC
Zang Jianjun – Executive Director of the Board, CEFC
(t) member of the Royal Family of Luxembourg – not sure who this is
James Gilliar – Chairman, J2CR
Rob Walker – President , J2CR
CEFC was a large Chinese conglomerate as noted above in the strategic announcement.