Journalist Emerald Robinson was suspended from Twitter after asserting that 'Luciferase" was in the Moderna vaccine. The mainstream media went into cover up mode immediately to discredit her and label her as a conspiracy theorist. However, Luciferase clearly IS an ingredient on page 46 in table 4 of Moderna patent #US10703789.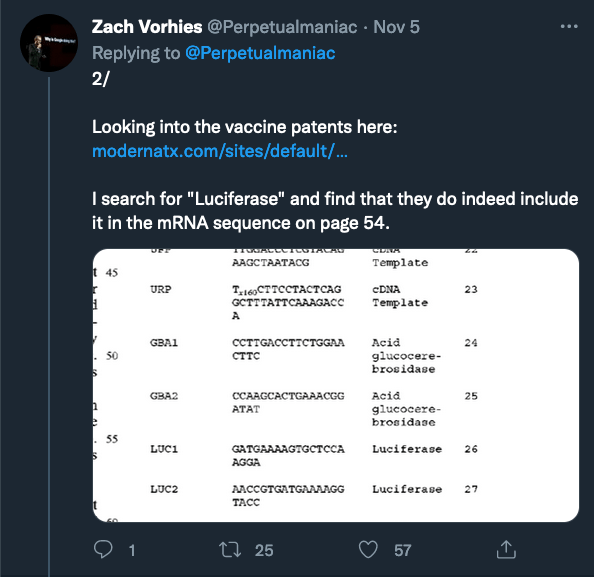 The corporate press has already admitted that Luciferase was used in the testing phase of the vaccines as well. So it's listed in the mRNA sequence of the Moderna patent AND it's used in the testing of the vaccines but I'm a conspiracy theorist?
Luciferase is an enzyme that can produce bioluminescence. (It can make things glow, basically.) That's why Luciferase is commonly used in the biomedical industry. It's used to tag very tiny things like cells or proteins so that you can track them.
It tags things so you can track them.
Was Luciferase listed as an ingredient in the COVID vaccines by Big Pharma? No it was not. (You can check here at the CDC website.) So the next question becomes: why would Big Pharma not disclose that Luciferase is an ingredient in the vaccines – since it's clearly listed (in at least one patent from one company) as being used?
More from the patent here: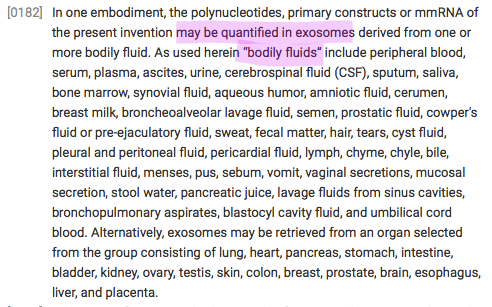 Sources:
https://emeralddb3.substack.com/p/luciferase-was-bad-but-it-gets-worse
https://www.americanpartisan.org/2021/11/emerald-robinson-what-is-luciferase/