In March Senator Ron Johnson told reporters that Senate Republicans are entering a new phase of their investigation into Joe and Hunter Biden and their ties to a corrupt Ukrainian natural gas company, Burisma.
After leaving office in 2017, Vice President Joe Biden bragged about strong-arming the government of Ukraine to fire its top prosecutor.
Joe Biden made the remarks during a meeting of foreign policy specialists. Biden said he, "Threatened Ukrainian President Petro Poroshenko in March 2016 that the Obama administration would pull $1 billion in U.S. loan guarantees, sending the former Soviet republic toward insolvency, if it didn't immediately fire Prosecutor General Viktor Shokin." Biden suggested during his talk that Barack Obama was in on the threat.
Reporter John Solomon later revealed what Biden did not tell his audience. Joe Biden had Shokin fired because he was investigating Joe Biden's son Hunter.
The report outlines the following key findings from the investigation:
Here is a copy of the report.
Hunter Biden, Burisma, and Corruption: The Impact on U.S. Government Policy and Related Concerns by Jim Hoft on Scribd
More from the report – via Byron York.
Now here is the Conclusion from the report (pages 86 and 87):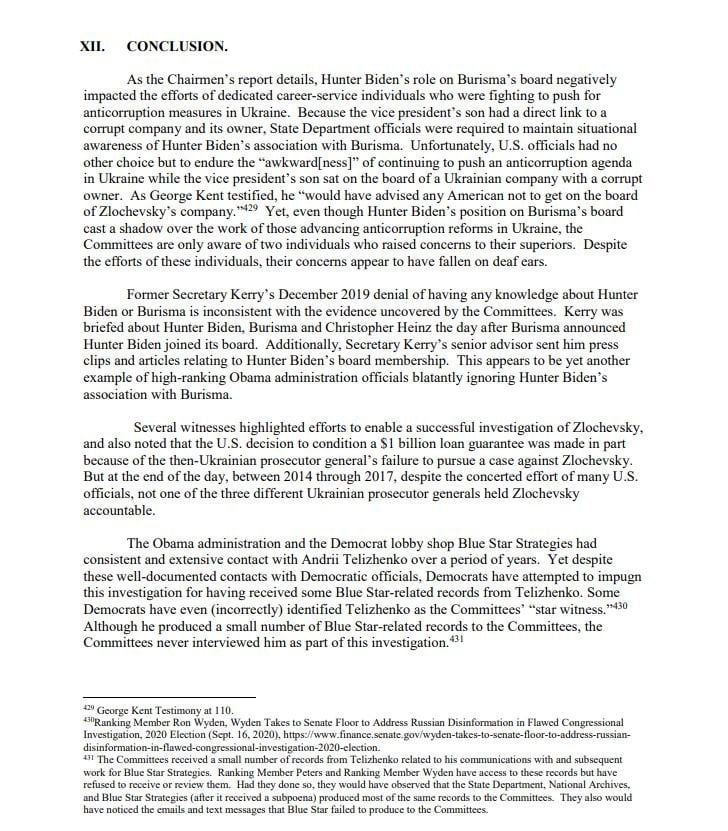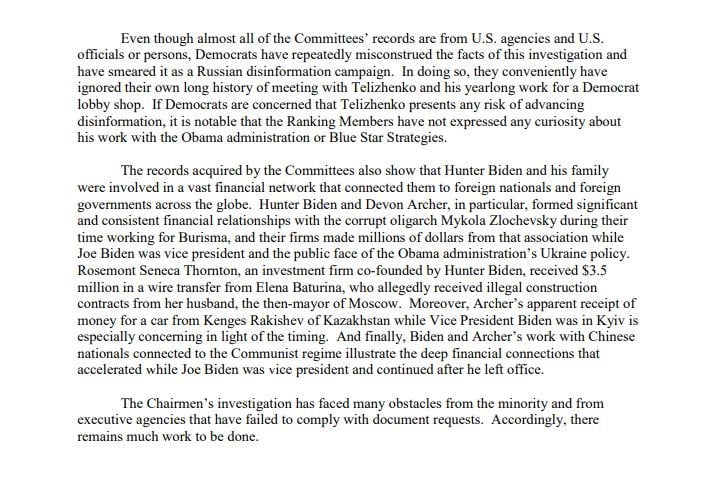 Source: The Gateway Pundit