According to its authors, the objective of sustainable development is to integrate economic, social and environmental policies in order to achieve reduced consumption, social equity, and the preservation and restoration of biodiversity. Sustainablists insist that every societal decision be based on environmental impact, focusing on three components; global land use, global education, and global population control and reduction. Social Equity (Social Justice) Social justice is described as the right and opportunity of all people "to benefit equally from the resources afforded us by society and the environment." Redistribution of wealth. Private property is a social injustice since not everyone can build wealth from it. National sovereignty is a social injustice. Universal health care is a social justice. All part of Agenda 21 policy.
Economic Prosperity?
Public Private Partnerships (PPP). Special dealings between government and certain, chosen corporations which get tax breaks, grants and the government's power of Eminent Domain to implement sustainable policy. Government-sanctioned monopolies.
Local Sustainable Development policies Smart Growth, Wildlands Project, Resilient Cities, Regional Visioning Projects, STAR Sustainable Communities, Green jobs, Green Building Codes, "Going Green," Alternative Energy, Local Visioning, facilitators, regional planning, historic preservation, conservation easements, development rights, sustainable farming, comprehensive planning, growth management, consensus.

Who is behind it?
ICLEI – Local Governments for Sustainability (formally, International Council for Local Environmental Initiatives). Communities pay ICLEI dues to provide "local" community plans, software, training, etc. Addition groups include American Planning Council, The Renaissance Planning Group, International City/ County Management Group, aided by US Mayors Conference, National Governors Association, National League of Cities, National Association of County Administrators and many more private organizations and official government agencies. Foundation and government grants drive the process.
Where did it originate?
The term Sustainable Development was first introduced to the world in the pages a 1987 report (Our Common Future) produced by the United Nations World Commission on Environmental and Development, authored by Gro Harlem Brundtland, VP of the World Socialist Party. The term was first offered as official UN policy in 1992, in a document called UN Sustainable Development Agenda 21, issued at the UN's Earth Summit, today referred to simply as Agenda 21.
What gives Agenda 21 Ruling Authority?
More than 178 nations adopted Agenda 21 as official policy during a signing ceremony at the Earth Summit. US president George H.W. Bush signed the document for the US. In signing, each nation pledge to adopt the goals of Agenda 21. In 1995, President Bill Clinton, in compliance with Agenda 21, signed Executive Order #12858 to create the President's Council on Sustainable Development in order to "harmonize" US environmental policy with UN directives as outlined in Agenda 21. The EO directed all agencies of the Federal Government to work with state and local community governments in a joint effort "reinvent" government using the guidelines outlined in Agenda 21. As a result, with the assistance of groups like ICLEI, Sustainable Development is now emerging as government policy in every town, county and state in the nation.
Revealing Quotes From the Planners
"Agenda 21 proposes an array of actions which are intended to be implemented by EVERY person on Earth…it calls for specific changes in the activities of ALL people… Effective execution of Agenda 21 will REQUIRE a profound reorientation of ALL humans, unlike anything the world has ever experienced" Agenda 21: The Earth Summit Strategy to Save Our Planet (Earthpress, 1993). Emphases – DR
Urgent to implement – but we don't know what it is!
"The realities of life on our planet dictate that continued economic development as we know it cannot be sustained…Sustainable development, therefore is a program of action for local and global economic reform – a program that has yet to be fully defined." – The Local Agenda 21 Planning Guide, published by ICLEI, 1996.

"No one fully understands how or even, if, sustainable development can be achieved; however, there is growing consensus that it must be accomplished at the local level if it is ever to be achieved on a global basis." – The Local Agenda 21 Planning Guide, published by ICLEI, 1996.
Agenda 21 and Private Property:
"Land…cannot be treated as an ordinary asset, controlled by individuals and subject to the pressures and inefficiencies of the market. Private land ownership is also a principle instrument of accumulation and concentration of wealth, therefore contributes to social injustice." – From the report from the 1976 UN's Habitat I Conference.

"Private land use decisions are often driven by strong economic incentives that result in several ecological and aesthetic consequences…The key to overcoming it is through public policy…" – Report from the President's Council on Sustainable Development, page 112.

"Current lifestyles and consumption patterns of the affluent middle class – involving high meat intake, use of fossil fuels, appliances, home and work air conditioning, and suburban housing are not sustainable." – Maurice Strong, Secretary General of the UN's Earth Summit, 1992.
Reinvention of Government:
"We need a new collaborative decision process that leads to better decisions, more rapid change, and more sensible use of human, natural and financial resources in achieving our goals." Report from the President's Council on Sustainable Development

"Individual rights will have to take a back seat to the collective." Harvey Ruvin, Vice Chairman, ICLEI. The Wildlands Project

"We must make this place an insecure and inhospitable place for Capitalists and their projects – we must reclaim the roads and plowed lands, halt dam construction, tear down existing dams, free shackled rivers and return to wilderness millions of tens of millions of acres or presently settled land." Dave Foreman, Earth First.
What is not sustainable?
Ski runs, grazing of livestock, plowing of soil, building fences, industry, single family homes, paves and tarred roads, logging activities, dams and reservoirs, power line construction, and economic systems that fail to set proper value on the environment." UN's Biodiversity Assessment Report.
Hide Agenda 21's UN roots from the people!
"Participating in a UN advocated planning process would very likely bring out many of the conspiracy- fixated groups and individuals in our society… This segment of our society who fear 'one-world government' and a UN invasion of the United States through which our individual freedom would be stripped away would actively work to defeat any elected official who joined 'the conspiracy' by undertaking LA21. So we call our process something else, such as comprehensive planning, growth management or smart growth." J. Gary Lawrence, advisor to President Clinton's Council on Sustainable Development.
Sustainable development has been the catchphrase of the environmental movement for over 20 years and rarely are underlying motives questioned. After all, a majority of people want a healthy future, free of pollutants and global warming where the earth is protected for ourselves and subsequent generations. There is a catch, however. The underpinnings of sustainable development are rooted in Agenda 21, a body of regulations inspired by the United Nations (UN) "Earth Summit" conference in Rio De Janeiro, Brazil. At first glance, the agenda looks beneficial and harmless — except for the fact that it sets forth a policy which strips individuals of freedom and controls private land unconstitutionally.
The birth of sustainable development
The United Nations conference on environment and development, often referred to as the "Earth Summit," was held in 1992 to advance sustainable development throughout the world. Agenda 21 was born out of the summit as an international standard of policy. On the surface, the agenda appears favorable — helping to save humans, wildlife and the environment from destruction through building guidelines and proper management of natural resources. But dig a bit deeper and it will soon become apparent Agenda 21 is yet another vehicle of control.
Every day, in meetings at all levels of government, representatives of Non-Governmental Organizations (NGOs), planning groups, and federal agents surround elected representatives and insist that their policies have nothing to do with international agendas. They regularly publish reports and rail against anyone even mentioning Agenda 21 or the new Agenda 2030. "No, no, no," they insist. "Those people are just crazy conspiracy theorists. Ours is just a local plan for our community."
Elected representatives are often confused. Issues and policies suddenly appear in front of them with sample, ready-made legislation. And then the unending pressure begins for them to pass it. There is confusion, uncertainty, and there is the herd mentality to pass legislation. And it's passed without knowledge of its origins, its purpose, and especially a lack of understanding of its consequences. "Just do it," goes the mantra.
What most of these legislators fail to understand is the direct relationship much of this legislation has with a much larger agenda. Most legislation interconnects with other pieces and parts contained in other legislation. Like the children's song goes, "The toe bone's connected to the ankle bone…" And it's done so well, wrapped in innocent-sounding, positive wrapping, so that most elected representatives will argue vigorously that they passed no such thing. And most of all, they will answer, "Agenda 21? Never heard of it. Just local. Just local. Just local."
Well, let me show you how it works and how the toe bone gets connected to the ankle bone ending up with the Frankenstein monster. Here are six issues that are rarely connected to Agenda 21 and Sustainable Development (especially when we are assured that Agenda 21 has nothing to do with local, state, or federal government policy). However, these seemingly unrelated policies, once implemented, help enforce the stated Agenda 21 goal of "reorganizing human society."
Issue 1: Global Warming/Climate Change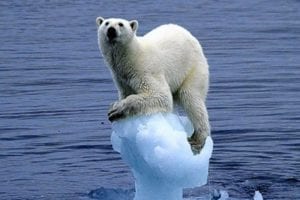 It has been so discredited in the true scientific community that proponents have become almost hysterical in their continued attempts to enforce climate-change policy. Most recently, the Justice Department is considering legal action against "deniers." Why don't they stop, even to question if their science is sound? They instead use great energy to attack any scientist who does dare ask questions or finds data contrary to the "official" line. Why is it so vitally important that they continue to promote something that clearly is, to say the least, questionable?
It's because all of Agenda 21 policy is built on the premise that man is destroying the Earth. Climate change is their "proof." To eliminate that premise is to remove all credibility and purpose for their entire agenda. They are willing to go to any length, even lies, to keep the climate-change foot on our throats.
On the local level, this translates into planning policy that controls energy use and the efforts to cut down on the use of cars, enforcement of the building of expensive light rail train systems, and bike paths and installation of smart meters, etc.
But don't take my word for it. I'll let them speak for themselves:
"No matter if the science of global warming is all phony … climate change provides the greatest opportunity to bring about justice and equality in the world." — Christine Stewart, former Canadian minister of the environment
"We've got to ride this global warming issue. Even if the theory of global warming is wrong, we will be doing the right thing in terms of economic and environmental policy." — Timothy Wirth, president, UN Foundation
"It doesn't matter what is true. It only matters what people believe is true." — Paul Watson, co-founder of Greenpeace.
Issue 2: Fear of Overpopulation
This is the central driving force behind nearly every sustainable policy initiative. It's the real force behind stack-and-pack Smart Growth cities.
The fact is, in developed nations populations are actually going down. The only real growth in the U.S. population in recent years has been from immigration, legal or otherwise. Open-border immigration policy is actually implementation of Agenda 21 as part of the drive to destroy national sovereignty and "nation states."
Environmentalists insist that the borders must be open to allow as many to immigrate here as possible. They argue that the United States has a greater ability to control them and protect the environment than if we left them in third world countries. That's because the Greens already have a stranglehold over our nation's industry through massive environmental regulations.
In the face of their fear of overpopulation, however, studies have shown that there is no worldwide overpopulation crisis. In fact, one study insists that we could put the entire population of the world in an area the size of Texas with a population density of Paris, France. Overpopulation, and its accompanying environmental degradation, is a problem primarily in countries where the poor are deprived by government and not allowed to improve their conditions. Nations that refuse to legalize private property ownership for the masses, for example, are a primary reason for growing poverty.
Meanwhile, Sustainablists work to keep these nations from developing or increasing energy use, thereby keeping them poor. Green regulations stop the building of infrastructure. They panic at the idea of increased energy use in developing nations. Instead of working to solve the real problems — the root of poverty — they exploit the excuse of overpopulation and advocate enforcing polices to drastically reduce populations. China's brutal one-child policy with its forced abortions and sterilization has become their model.
Do you think I'm joking? Then consider these quotes from the Sustainablists:
"Childbearing should be a punishable crime against society, unless the parents hold a government license. All potential parents should be required to use contraceptive chemicals, the government issuing antidotes to citizens chosen for childbearing." — David Brower, Sierra Club
"A reasonable estimate for an industrialized world society at the present North American material standard of living would be 1 billion. At a more frugal European standard of living, 2 to 3 billion would be possible." — United Nations Global Biodiversity Assessment
Issue 3: The Destruction of the Free-market System
We have heard statement after statement from the UN, members of Congress, the news media, and Hollywood, all deriding the free-market system as evil, corrupt, and a tool of the rich to hold down the poor. So now, after deciding that the poor are expendable for the sake of stopping overpopulation, suddenly the planners are worried about them — if it leads to their ability to raid our bank accounts. So are they really worried about protecting the environment — or are they actually honoring the tactics of Jesse James?
Redistribution of wealth is behind every policy that comes out of the UN, and now the Obama administration as well. The EPA is the attack dog to shut down entire industries such as coal. It has become very difficult to operate a manufacturing business in the United States, and nearly impossible to start a new one. Environmental protection is always the excuse, even when Obama's own State Department said the Keystone Pipeline was not an environmental threat. A couple of years ago, radical greens, wielding torches, demonstrated outside the home of the head of the Keystone Pipeline company. Visions of the terror of the Dark Agenda?
At the UN's Rio + 20 Summit held in 2012, the idea of "Zero Economic Growth" was advocated — just to keep things fair. It was stated that even the building of new roads upsets the status quo and disrupts a well-ordered society. Such idiotic ideas are the driving force behind Sustainable Development. Again, images of the Dark Ages come to mind.
Yet, consider "local" planning programs that cut off access roads, and again, discourage cars. What about the EPA's