Rich and powerful elites have long dreamed of world control. The ambitious Romans, Attila the Hun, great Muslim leaders of Medieval Spain, the Mughals of India all exercised immense influence over different parts of the globe in set periods of recognized ascendancy.
Sometimes tribal, sometimes national, sometimes religious, often dynastic, their success defined epochs, but was never effectively global until the twentieth century. At that point, with the future of the British Empire under threat from other aspiring nations, in particular Germany, a momentous decision was taken by a group of powerful and determined men. Their decision was that direct action had to be taken to assert their control, and that of the British race, over the entire civilized world. It has grown from that tiny select cabal into a monster that may already be beyond control.
"One wintry afternoon in February 1891, three men were engaged in earnest conversation in London. From that conversation were to flow consequences of the greatest importance for the British Empire and to the world as a whole."
So begins Professor Carroll Quigley's book The Anglo American Establishment. It may read like a John Le Carre thriller, but this was no spy fiction. The three staunch British Imperialists who met in London that day, Cecil Rhodes, William Stead and Lord Esher, were soon joined by Lords Rothschild, Salisbury, Rosebery and Milner, men whose financial, political, and administrative powers set them apart.
Some of these names may not be familiar to you, but that is a mark of the absolute success of this group. From the outset they insisted on secrecy, operated in secret and ensured that their influence was airbrushed from history. They believed that white men of Anglo-Saxon descent rightly sat at the top of the racial hierarchy and they fully understood the impending threat from a burgeoning Germany whose modern, expanding economy had begun to challenge British hegemony on the world stage.
The above named elites drew up a plan for a secret society that aimed to renew the bond between Great Britain and the United States [1] and bring all habitable portions of the world under their influence and control. The U.S. had grown rapidly in self-esteem, wealth and opportunity since the declaration of independence in 1776, but Anglo-American connections remained strong and would embroil her in the long-term plan for one world government. The meeting in 1891 was, in effect, the birth of the New World Order cabal.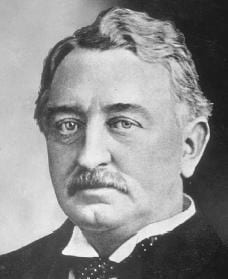 Great financiers frequently used their fortunes to influence questions of peace and