« Back to Glossary Index
A deep state NWO / China-puppet installed as the 46th POTUS after a fraudulently run 2020 election, and who represented Delaware in the U.S. Senate from 1973 until 2009 when he became VP to Barack Obama. Biden was born in Scranton, PA, and lived there for ten years before moving with his family to Delaware. As Chairman of the Senate Foreign Relations Committee, he met with Pakistani General Mahmood Ahmed (the same General Ahmed who transferred $100K to alleged 9/11 hijacker Mohammed Atta, as well as instructed Omar Saeed Sheikh) on the day after September 11, 2001. Biden has been roundly criticized for his bigotted handling of the Clarence Thomas Supreme Court nomination hearings, opposition to de-segregation in the 70's, and his habit of unwanted groping of women and girls, earning the nickname "Creepy Joe Biden" from WaPo. Biden advocates for a New World Order and has participated in crony pay-to-play schemes with one China deal inking $1.5B for son, Hunter.
Former CIA Director and Defense Secretary Robert Gates famously wrote in his memoir that Joe Biden "has been wrong on nearly every major foreign policy and national security issue over the past four decades." Some of Amtrak Joe's golden oldies, include: dismissing North Korea as a "paper tiger", stating that the Taliban is not America's enemy, and embracing China's one-child policy. But, it would be hard to name another sitting vice president whose reckless nepotism impacted another country, as Biden did with Ukraine and China!
In 1992, Joe Biden penned a piece for the Wall Street Journal entitled, "How I Learned to Love the New World Order," in which he extolled "collective security" through the United Nations and called for a "permanent commitment of forces for use by the Security Council." He also called for the creation of a "new world order" at the Export Import Bank conference in Washington on April 5, 2013. "The affirmative task we have now is to actually create a new world order," he exclaimed.
On July 14, 1993, a little over a year after writing the Journal op-ed cited above, Senator Biden introduced Senate Joint Resolution 112 urging the new president, Bill Clinton, to initiate discussions to establish a standing United Nations army. Under his proposal, United States bases and facilities would be made available to train UN forces, and the president would not "be deemed to require the authorization of Congress" to make American troops, facilities, or other assistance "available to the Security Council on its call."
According to the Washington Post, female Secret Service agents did not want to work with "Creepy Joe," replacing his nickname "Butthead Biden," given to him in 1989 when he began having hair follicle transplants from his buttocks to his scalp. The article says that whenever Biden's wife was not home, Biden stripped naked. The female Secret Service agents where afraid to report incidents to their superiors in fear for their jobs.
Baxter Dmitry reports for Newspunch, April 3, 2019, that according to Paul Tatchell, a roommate of Joe Biden at the Syracuse University College of Law, Biden admitted he was sexually attracted to children. Tatchell reportedly said that Biden "used to say it was his 'civic responsibility' and that if he didn't 'choke the chicken' or 'clean the hosepipe' before spending time around children he wouldn't be able to keep his hands off them." Tatchell said that Biden's "attraction to children is also the reason he became a teetotaler," because "he realized he couldn't control himself in public with a few drinks in him."
Footage surfaced of former Vice President Joe Biden touching a young girl inappropriately while whispering in her ear, "Do you know how horny I am to have a 13-year-old girl standing right next to me?" It turns out to be one of the same underage girls identified on Hunter Biden's laptop, the daughter of Senator Chris Coons' (shown below).
In another video, Joe Biden forces a young girls hand to touch his crotch. The video by C-SPAN shows the startled girl recoiling in shock at what she was forced to feel. He repeatedly grinds his crotch on the 6-year-old daughter of Kelly Ayotte at a 2011 Senate Ceremony and as seen in the video above, is constantly groping young girls. Even worse, his own daughter's diary (according to a whistleblower) says she recalls showers with her father that she considers "probably not appropriate." The FBI conducted two raids on addresses as part of an investigation into how Ashley Biden's diary was obtained.
Joe Biden has been accused of sexual misconduct and inappropriate touching by at least eight women, most recently by Alexandra Tara Reade, a former aide in Biden's Senate office in the early 1990s, who claims Biden sexually assaulted her — a claim now substantiated by several contemporaneous accounts. His VP pick, Kamala Harris said she believed Tara Reade when running against him as a presidential candidate, but after she dropped out, all of sudden she didn't believe Reade anymore. Jill Biden commented to Kamala after the 2019 Presidential Debate: "Go F*ck Yourself."
Reade went publicly in March 2020 that Biden sexually assaulted her back in 1993 when she worked as an aide in his Senate office. Reade also says that she was fired when she considered going to authorities to report the then-senator's behavior.
"I handed [Biden] the [gym bag]. He greeted me. He remembered my name. And then we were alone," Reade outlined her allegation against Biden on a progressive podcast that aired last week. "It was the strangest thing. There was no like exchange really. He just had me up against the wall. I was wearing like a skirt, a business skirt. I wasn't wearing stockings. It was kind of a hot day that day, and I was wearing heels…I remember I was wearing a blouse, and he just had me up against the wall. And the wall was cold. It happened all at once…his hands were on me and underneath my clothes. Yeah, and he went down my skirt but then up inside it, and he penetrated me with his fingers, and he was kissing me at the same time, and he was saying something to me. He said several things. I can't remember everything he said."

"It seemed surreal," she added. "I felt sick because when he pulled back he looked annoyed, and he said something else to me that I don't want to say. And then he said, I must have looked shocked. He grabbed me by the shoulders… and he said, 'You're OK, you're fine.' And then he walked away."
Reade has since alleged corroboration to her accusation, citing a woman she says is her mother calling into "Larry King Live" and vaguely detailing an issue her daughter was having with a then-senator. Two others have come forward to corroborate elements of Reade's allegations, too, according to a report from Business Insider.
"Reade's former neighbor Lynda LaCasse, a Biden supporter, tells Insider that Reade told her about the alleged assault in detail in 1995 or 1996: 'This happened, and I know it did because I remember talking about it,'" the report outlined, adding: "A former colleague of Reade's also told Insider that Reade talked in the mid-1990s of being sexually harassed by her former boss in Washington, DC."
Aside from Reade, there are at least seven other women who've accused Biden of sexual misconduct or inappropriate touching, as outlined by The Cut.
Background
Biden was born at Scranton State General Hospital in Scranton, Pennsylvania and grew up in New Castle County, Delaware, in a middle-class family. His father was a white collar businessmen who did well, but had fallen on hard times when Biden was a youth. Biden attended Archmere Academy, a private Catholic college-preparatory high school in the Wilmington, Delaware area, graduating in 1961. Biden took a summer job to help his family pay for his schooling. Biden received 5 Vietnam war draft deferments. He graduated from the University of Delaware in 1965, and from the Syracuse University College of Law in 1968 near the bottom of his class where he was accused of, and ultimately admitted to plagiarism while a student there. He submitted a paper in which he plagiarized from a law review article. After receiving a grade of F, he was permitted to retake the course. After finishing law school Biden worked in the Wilmington, Del. public defenders office where he represented a member of the Black Panthers. (Conservapedia)
Draft Dodger
After seven years of initial eligibility, Joseph Biden was removed from the military draft pool just when it was most likely he would be drafted and sent into the Vietnam War. The American death toll was rising rapidly — 11,153 in 1967. Thousands more had died since the Tet offensive began in January, 296,000 men ages 19 through 25 would be drafted during 1968, Joseph Biden had run out of college deferments, and he would not be safe until November 20, 1968, his twenty-sixth birthday.
During the Democrat Party convention, Joseph Biden was spoken of in glowing terms on the pages of the New York Times on August 28, 2008:
As Democrats often do, [at the convention, Biden] paid tribute to Mr. McCain's military service and his more than five years as a prisoner of war in Vietnam. That is not sufficient qualification for the presidency, Mr. Biden said in as direct a way as any Democrat this year has. "The choice in this election is clear," Mr. Biden said. "These times require more than a good soldier. They require a wise leader," he said, a leader who can deliver "the change that everybody knows we need." … The self-described "kid from Scranton" paid a moving tribute to his 90-year-old mother, Catherine Eugenia Finnegan Biden. He said she had taught him honor, loyalty and bravery. She also helped him overcome his stuttering, telling him, as he put it, "it was because I was so bright I couldn't get the thoughts out quickly enough."
Despite two runs for President, in 1988 and 2008, and 36 years in Congress, Senator Biden's 1-Y reclassification has never appeared in the Times, to include this Associated Press report from August 31, 2008:
Officials with Democratic presidential nominee Barack Obama's campaign released Biden's Selective Service records at the request of The Associated Press. Less detailed records were available from a National Archives facility in Philadelphia [emphasis added mine].

According to the documents, Biden, 65, received several deferments while he was an undergraduate at the University of Delaware and later as a law student at Syracuse University. A month after undergoing a physical exam in April 1968, Biden received a Selective Service classification of 1-Y, meaning he was available for service only in the event of national emergency.

"As a result of a physical exam on April 5, 1968, Joe Biden was classified 1-Y and disqualified from service because of asthma as a teenager," said David Wade, a campaign spokesman.

In "Promises to Keep," a memoir that was published last year and became an instant best-seller after he was tapped as Obama's running mate, Biden never mentions his asthma, recounting an active childhood, work as a lifeguard and football exploits in high school.
The details of his April 5, 1968 medical examination — to include who examined Biden and sent the 1-Y reclassification card to his draft board — remain undetermined by the mainstream media.
Politics
On December 18, 1972, a few weeks after winning his first election, Biden's wife and one-year-old daughter Naomi were killed in an automobile accident while Christmas shopping in Hockessin, Delaware. Neilia Biden's station wagon was hit by a tractor-trailer as she pulled out from an intersection; the truck driver was cleared of any wrongdoing. Biden's sons Beau and Hunter survived the accident and were taken to the hospital in fair condition, Beau with a broken leg and other wounds, and Hunter with a minor skull fracture and other head injuries. Doctors soon said both would make full recoveries. Biden considered resigning to care for them, but was persuaded not to by Senate Majority Leader Mike Mansfield. Subsequent to the accident, Biden commented that the truck driver had been drinking alcohol before the collision, but these allegations were denied by the driver's family and were never substantiated by the police. (Wikipedia)
On this Peter Schweizer commented that, "Everybody is familiar with the tragic story of [Joe Biden being] elected to the Senate and then his wife and daughter were killed in a car accident — and there's a lot of reporting on this by some news outlets — of how the original [and] accurate story is that this driver sort of lost control of his car and this tragedy happened, and the man responsible for this accident felt haunted about it for the rest of his life. Well, over the course of decades, Joe Biden has added the fact — which is completely false — that this guy was a drunk driver, so he's even taken a tragedy involving his family to try to make it seem more favorable to him."
In January 2019, Politico described Biden's public misrepresentation of the facts surrounding the deaths of his first wife and daughter as part of a pattern of "gaffes" in which he "altered the narrative" as well as a 2008 Newark Post article.
Joe and Jill Biden, an educator in Delaware's schools, claim they were set up on a blind date in March 1975, a few years after Joe's first wife, Neilia Biden, died in a fatal car crash that also claimed their daughter's life. Joe and Neilia's sons, Hunter and Beau Biden, survived the fatal car accident, which happened in December 1972 right after Joe was first elected to the United States Senate. Joe was sworn into the Senate from the hospital where his sons were recovering. Beau Biden would later become the attorney general of Delaware, but he has since passed away due to brain cancer at Walter Reed in Bethesda, Maryland in 2015. His pathological liar dad, Joe Biden, shamelessly claimed during a speech in October 2022 that Beau died in Iraq. Hunter Biden, meanwhile, has had his share of problems over the years with drugs and relationships but also has drawn scrutiny over various financial relationships he developed with foreign powers like the Chinese Communist Party and business dealings in Ukraine.
As the story goes, as the Bidens have told it time and again in campaign rallies and books and again most recently at the Democrat National Convention, a few years after Neilia's death he saw a picture of Jill—a model—on an advertisement in Delaware in March 1975. The next day, Joe claims his brother Frank—who has also been drawn into corruption concerns surrounding the Biden family—introduced Joe and Jill Biden since Frank knew Jill from college.
"The Bidens' love story reads like a classic fairytale," Inside Edition's Steven Fabian said in the news package rolling out the interview of Bill Stevenson —the owner of the Delaware nightclub the Stone Balloon and Jill Biden's first husband. "They saw a movie together on that blind date, fell in love, and never looked back. But Jill Biden's ex-husband says there's much more to the story, claiming Jill and Joe's relationship actually started in 1974 when he was still married to Jill."
"I was betrayed by the Bidens. Joe was my friend. Jill was my wife," Stevenson said in the interview with Inside Edition. "According to Bill Stevenson, both he and Jill first got to know Joe Biden when Biden was a county councilman in New Castle, Delaware. Stevenson asked for his help in obtaining a liquor license," Fabian said in the news package. Asked if he and Jill were friends with Joe Biden, Stevenson told Inside Edition's Fabian that "oh yeah" and "not only that, I threw a fundraiser for him in August and raised between $2,500 and $3,000. We got married in '70. I introduced Joe to Jill in '72. Right before the election in '72, Jill, Joe, Neilia, and I were in his kitchen. How do you forget that?" Fabian said that "that would be three years before that now-famous blind date."
Joe actually wrecked Jill's car and dodged responsibilty well before they were supposed to have even met on their infamous blind date. At the end of the interview package, Inside Edition's anchor wrapped the segment by noting that Stevenson said he voted for Barack Obama and Biden twice in 2008 and 2012 but will be voting for Trump this year because of "Trump's stance on police issues."1
Jill Biden is currently is an instructor teaching at Delaware Technical Community College. Together, the couple added a daughter, Ashley Biden, to the family. Biden's son, Hunter Biden, was thrown out of the US Navy for cocaine use and became a Washington lobbyist in 2001. Later as a partner in Rosemount Seneca, Hunter sold $1.5 billion in technology to the Chinese military that seemed to raise no red flags beyond the alternative news community.
It was Joe Biden's son, Delaware Attorney General Beau Biden, who issued an arrest warrant on completely false, fabricated charges to attempt to discredit Larry Sinclair's National Press Club news conference where he alleged a gay affair with Obama and claimed he was using and selling cocaine at the time. Sinclair also exposed the December 23, 2007 murder of Barack Obama's former lover and choir director of Obama's Chicago church of 20 years, Donald Young, just days before the 2008 Iowa Caucus.
In the likeness of Hillary Clinton and Brian Williams, Biden once told voters that his helicopter was "forced down" on "the superhighway of terror" by Afghan extremists when in actuality, snow forced the helicopter pilot to land and wait out a storm.
In the 1970s, twenty years after Brown v. Board of Education, Biden still opposed school de-segregation and embraced the doctrine of "separate but equal." Biden told NPR that continuing segregation was "a matter of black pride." Biden put together a coalition of liberals and George Wallace supporters to oppose racial integration of schools, and went so far as to consider a Constitutional Amendment outlawing court ordered school desegregation plans if he could not stop racial integration through legislation and appropriations.
Biden transferred his Senate records to the University of Delaware in 2011 – which announced a change to their expected unsealing shortly before Biden announced his bid to run for president in the 2020 election. Biden refused to allow a search of the roughly 1,875 boxes of documents and 415 gigabytes of electronic records. His excuse? That the records could expose unrelated things he's said or done which could be 'taken out of context' and used against him before the November election.
The lawsuit, brought under the Freedom of Information Act (FOIA) by Judicial Watch on behalf of themselves and the Daily Caller News Foundation, was filed in the Superior Court of the State of Delaware. It follows a denial of April 30 requests for Biden's records, as well as records about the preservation – and proposed release, of documents. The records came to light in early May, after questions over material related to Biden sexual assault accuser Tara Reade might be contained within the records.2
Segregation
In 1972 Biden argued that segregation was good for Blacks and was what they wanted.
"I think the concept of busing … that we are going to integrate people so that they all have the same access and they learn to grow up with one another and all the rest, is a rejection of the whole movement of black pride, a rejection of the entire black awareness concept, where black is beautiful, black culture should be studied; and the cultural awareness of the importance of their own identity, their own individuality."
Biden led a coalition of segregationists that was opposed by Republican Sen. Edward Brooke, the first African American senator elected since Democrats forced the end of Reconstruction after the Civil War. National Public Radio's David Ensor asked Biden, "What about a constitutional amendment? Isn't that what you're gonna have to end up supporting if you want to stop court ordered busing, too?" Biden responded,
"That would clearly do it. I'm hopeful, and I have — now that I have some sort of new allies in this area, it's become respectable now for liberals to at least say publicly what they've been saying in private, that busing doesn't work. We are trying to figure out whether or not we can come up with an innovative piece of legislation which would limit the remedy, and I don't — honestly don't know whether we can come up with something constitutional. And if we can't, I will not in an attempt to eliminate busing violate the Constitution. I won't do that. The only way, if I'm gonna go at it, I'm gonna go at it through a Constitutional Amendment if it can't be done through a piece of legislation."
Ensor reported that Biden proposed renewing segregation because busing wasn't working, and Biden was afraid that older liberal colleagues were blind to how Black separatists felt about their children being bused to white schools.
"There are those of we social planners who think somehow that if we just subrogate man's individual characteristics and traits by making sure that a presently heterogeneous society becomes a totally homogeneous society, that somehow we're going to solve our social ills. Quite to the contrary."
Prof. Ronnie Dunn said opposition to busing was motivated by racism and that without the court-ordered policy Biden probably would not have become vice president in 2009. "What I find ironic is that [Biden] was the vice president under a president who, if it hadn't been for the social interaction that occurred during the era of busing, I argue we likely would not have seen the election of Barack Obama." Dunn, an Urban Studies professor at Cleveland State University and author of the book Boycotts, Busing, & Beyond, said Biden made the case in favor of maintaining segregation. "That was an argument against desegregation." Dunn said Biden must address the issue if he runs for president. "People have to be held accountable."
Racist
The former vice president argued that the recent wave of protests and riots roiling America's cities since the death of George Floyd in police custody has exposed Trump's weakness as a leader. Biden, in particular, claimed that the president has done nothing in the last four years to address racial injustice or heal political divides.
"This is a president who uses everything as a dog whistle to try to generate racist hatred, racist division," Biden said, adding that "this man has done virtually nothing for black Americans."
Biden's critiques struck some as odd given the former vice president's long tenure in public office and his own problematic record on racial issues and his past racially insensitive comments. The following is a breif look into the Democratic nominee's past stances and comments.
As recently as June of 2019, Biden praised the "civility" of the segregationist senators he worked with in Congress to pass anti-busing legislation.
Biden praised the notorious segregationist politician George Wallace, boasted about how Wallace once honored him with an award in 1973, and told a Southern audience in 1987 that "we [Delawareans] were on the South's side in the Civil War."
Biden opposed busing in the 1970s and expressed fears that it would lead to a "racial jungle."
Biden voted to protect the tax-exempt status of private segregated schools.
Biden told black radio host Charlamagne tha God, "If you have a problem figuring out whether you're for me or Trump, then you ain't black."
Biden told the Asian and Latino Coalition of Des Moines that "poor kids are just as bright and just as talented as white kids."
While delivering remarks before a black audience in Delaware, Biden launched into a meandering story about a gang leader named Corn Pop and claimed that he "learned about roaches" while working at a community pool in a black neighborhood.
In 2008, Biden referred to then presidential candidate Barack Obama as "the first sort of mainstream African-American who is articulate and bright and clean."
In 2006, Biden told C-SPAN, "You cannot go to a 7-Eleven or a Dunkin' Donuts unless you have a slight Indian accent."
Biden falsely claimed to have "marched" in the civil rights movement.
See full article on these 10 at Breitbart
While as the fake President, Joe Biden pledged to nominate the first black woman to the Supreme Court, but he seems to have forgotten about the time he filibustered President George W. Bush nominated Janice Rogers Brown to the U.S. Court of Appeals, America's second-highest court, for two years. "He voted three times against confirming her just to be a U.S. circuit judge. I mean, this wasn't even to the Supreme Court. So, race and gender, they only count if you're thought to be a committed judicial activist, judicial leftist," Fox News host Laura Ingraham said.1
As VP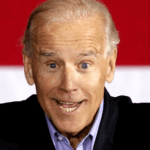 Biden eventually was placed in charge of promoting the Obama administration's Recovery Summer in 2010, an attempt to highlight the Democratic Congress's American Recovery and Reinvestment Act of 2009, or "economic stimulus program. During Recovery Summer, the workforce shrank, unemployment swelled, and economic growth slowed to less than 2%. More Americans fell victim to Democrat economic policy and by the 2010 Midterm election sweep no less than 27,000,000 people were unemployed or underemployed.
Biden personally called Ecuadorian President Rafael Correa to urge him against granting asylum to whistleblower Edward Snowden, who had already submitted asylum requests to Ecuador and other countries.
Many thought same-sex marriage would be the crowning achievement of the LGBT movement and that the juggernaut would finally wind down. But then, suddenly the focus shifted to "transgender rights," with Time magazine's "The Transgender Tipping Point" issue trumpeting the headline, "America's next civil rights frontier," and there was "Creepy Uncle Joe" who proclaimed transgender discrimination "the civil rights issue of our time." And then – brace yourself – there were reports of three-year-old children being required to sign a contract promising they will not use "transphobic language" in nursery school!
Most of the dead Seals' family members of Seal Team 6 are angry with Joe Biden for his public boasts about Seal Team 6 killing bin Laden. They believe he and President Barack Obama kicked security to the roadside in order to score political points for Obama's reelection campaign. This put a target on the seal members back, according to them.
During an interview with Fox News, the Vaughn's said, "Aaron called me and said, 'Mom, you need to wipe your social media clean of any reference to me or any of my buddies. Just disconnect completely,'" Karen Vaughn said her son warned after Vice President Biden publicly identified the SEALs on May 3, 2011 — two days after the raid. "He [Aaron] actually said to me, 'Mom, there's chatter, and all of our lives could be in danger, including yours' … then I realized all of those families, you know, you're talking about a community of around three hundred families who were all of a sudden made targets by this administration."
This is absolutely true that the President and VP put the Seal Team 6 members in danger by identifying them as the ones who had killed the leader of a terrorist organization, however, the evidence points to the Obama administration as the ones who may have had them targeted and killed in a false flag operation to keep silent a propaganda campaign meant to bolster his image, as bin Laden most likely had died years before.
It was VP Joe Biden who sponsored Leonard P. Stark to the Delaware District Court bench where the Leader v. Facebook case was proceeding. Stark proceeded to pave the way for State Department (Hillary Clinton) and Patent Office (David J. Kappos) use of Facebook, one of the CIA's front companies built on the stolen social networking platform invented and patented by Leader Technologies. Judge Stark allowed the new evidence on the eve of trial (when 30 days is required for opposing attorney review) and denied Leader the opportunity to depose the witnesses, or to have technical experts evaluate the evidence. Leader was even blocked from deposing James P. Chandler, the patent attorney who had double crossed Leader Technologies and was a material witness as well as a subject matter expert. In spite of all this, Leader was able to prove in 11 of 11 patent claims, that infringement occurred.
In the wake of the OKC bombings, the Clinton administration introduced the Omnibus Counter-Terrorism Bill as S.390 in the United States Senate (by then Senator Biden) and as H.R.896 in the House of Representatives. As documented by Michele Marie Moore in the book Oklahoma City: Day One, the legislation provided a general charter for the FBI and other agencies, including the military, to investigate political groups and causes at will. In addition, the legislation authorized secret trials, the use of illegally obtained evidence, allowed the military to engage in law enforcement activities (in violation of Posse Comitatus), relaxed rules for wiretaps, and allowed the president to determine who is a terrorist. "The bill was specifically designed to give the President of the United States the ability to name whomever he wished as a political enemy for the purpose of that person's removal, and the appropriate media label would be 'terrorist'. One could also foresee, as a result of this bill, great strides in the effort to completely disarm the American people," writes Moore (see excerpts from Moore's book here).
Hunter Biden was paid an undisclosed amount of money as a consultant by MBNA as his father pushed legislation to help the credit card industry and protecting the interests of MBNA. Hunter was 21 in 2001 when MBNA started paying the US Senator's son as a consultant. CBS News reported:
A son of Democratic vice presidential candidate Joe Biden was paid an undisclosed amount of money as a consultant by MBNA, the largest employer in Delaware, during the years the senator supported legislation that was promoted by the credit card industry and opposed by consumer groups.

Barack Obama's presidential campaign said Biden helped forge a bipartisan compromise on the measure, which is now law and makes it harder for consumers to obtain bankruptcy protection in the courts.

MBNA's consulting payments to Hunter Biden, first reported by The New York Times, followed his departure in 2001 from the company, where he had been an executive.
As Peter Schweizer points out: Hunter Biden Made a Deal with China that 'Nobody Else Has'. Five months into the Obama administration in June 2009 Biden's son, Hunter Biden and Chris Heinz, stepson of Senate Foreign Relations Committee chair John Kerry formed Rosemount Seneca. The firm partnered with the Thornton Group run by Devon Archer, and the Bank of China, to form Bohai Harvest RST (BHR) in China. Devon Archer is the nephew of Whitey Bulger, head of the Boston Irish mafia who enjoyed federal protection under FBI director Robert Mueller as an informant. Bulger was convicted of 19 murders that occurred while under Mueller's protection; some have linked the Bulger klan to as many as 52 murders while Mueller ran the Boston FBI field office. The Bank of China is owned by the Chinese government and closely connected with the Chinese military and intelligence services. Biden, Heinz, and Archer transferred and sold "duel use" technology to the Chinese military which was used to create the Chinese drone program and replicate the Chinese version of the F-15 fighter.
According to an exclusive New York Post excerpt from the bookSecret Empires: How the American Political Class Hides Corruption and Enriches Family and Friends, the Biden billion-dollar China deal occurred as follows. In 2013, Hunter Biden was managing partner in the private equity firm Rosemont Seneca Partners. The Chinese funds were managed by Rosemont Seneca Bohai, which did not involve Chris Heinz.

In December of that year, Vice President Biden and his son Hunter flew aboard Air Force Two to China. Ten days after the trip, a subsidiary of the Bank of China named Bohai Capital signed an exclusive deal with Hunter Biden and Chris Heinz's Rosemont to form a $1 billion joint-investment fund called Bohai Harvest RST. The deal was later increased to $1.5 billion.
Biden is compromised by China and the CCP who also tried to steal the election from the US people. Following the 2020 Election, a firm linked to Biden through someone he wants to add to his team fueled speculation by suspiciously scrubbing their business links to China. The Washington Free Beacon reports:
Biden-Linked Firm WestExec Scrubs China Work From Website

The Washington, D.C., consulting firm cofounded by President-elect Joe Biden's secretary of state nominee, Antony Blinken, has removed from its website details of its China-related business as the firm's work has drawn scrutiny following Biden's election victory.

As recently as late July, WestExec Advisors touted its work helping major American universities court donations in China without jeopardizing Pentagon-funded research grants.

An archived version of the WestExec site states that "U.S. research universities" were among the company's clients and that the consultancy worked with schools to "remain a trusted partner for DoD-sponsored research grants while expanding foreign research collaboration, accepting foreign donations, and welcoming foreign students in key STEM programs."

The company deleted references to such work from its website between July 26 and August 2, weeks before Biden accepted his nomination at the Democratic National Convention in late August.

The consultancy's work is under the microscope because Biden has tapped, or is considering tapping, several of its principals and advisers who have thus far refused to disclose their clients or elaborate on the precise nature of their work.

Biden is eyeing Blinken's WestExec cofounder, the former Pentagon official Michèle Flournoy, as a potential secretary of defense.
China upped its donations to the Biden Center, which opened in March 2017 about a year before Biden announced his 2020 presidential campaign, 400% as soon as Biden announced his campaign for the Presidency. China inserted $50M to the Biden Center after Biden's announcement that he was running.
In April 2013, Hunter Biden joined the Board of Directors of Burisma, a Ukrainian oil and gas company despite having no experience in the oil and gas industry. The status of an independent Ukraine became the focus of much fake news reporting during the 2016 election and the Trump-Russia collusion hoax. (Conservapedia)
In 2016, acting as the Obama administration's point man in Ukraine, the vice president openly threatened to withhold $1 billion in American loan guarantees if the embattled nation didn't fire the country's top prosecutor, Viktor Shokin who was looking into the corrupt Burisma holdings and its board members. As Biden later bragged, "I looked at them and said, 'I'm leaving in six hours. If the prosecutor is not fired, you're not getting the money.' Well, son of a bitch. He got fired.' "
More Crony Capitalism
In 2005, Joe Biden's brother, James, bought an acre of land with excellent ocean views on a remote island in the Caribbean for $150,000. He divided it into three parcels, and the next year a lobbyist close to the Delaware senator bought one of the parcels for what had been the cost of the entire property. Later, the lobbyist (named Seth Green and also a former NFL referee) gave Biden's brother a mortgage loan on the remaining parcels. Politico has a full story on it HERE. In this case, a Biden staffer left the Senate in the early '90s to become a lobbyist. Both before and after the land transaction, his clients benefited from Biden's support and appropriations requests. A firm the lobbyist co-founded — which features a testimonial from Biden praising his "emotional investment" in his work on its website — specializes in federal contracts for niche law enforcement and national security programs for which Biden long advocated.
Hunter also once ran a hedge fund with his dad's brother, James Biden, and associated with a notorious Ponzi schemer. James would go on to snag a job as executive vice president of a construction company, Hill International, in 2010, despite having virtually no experience in the field. And only a few months into his tenure, the company would win one of its biggest contracts in its history, a $1.5 billion deal to build affordable homes in Iraq. By pure happenstance, Joe was also the Obama administration's point man in Iraq at the time. Funny how these things work out. (source)
President Bush nominated Joe Biden, a regular commuter on Amtrak, in 2006 to serve a five-year term on the Amtrak board. Hunter also received a position on Amtrak's board of directors in 2006. His qualification? He rode trains…a lot. As a quasi-government entity, Amtrak is barred by law from lobbying Congress. "But they have an effective advocate in Hunter Biden," said David R. Johnson, assistant director of the National Association of Railroad Passengers, a non-partisan, membership-based advocacy group that lobbies Congress and the executive branch. As VP, Biden (who has a station named after him in Wilmington, DE) would announce the largest single loan in U.S. Department of Transportation history to Amtrak before leaving office.

Hunter Biden forged other business deals with individuals and entities tied with the governments of Russia, China, and Kazakhstan, that reportedly scored him hundreds of millions of dollars. The book, titled Profiles in Corruption: Abuse of Power by America's Progressive Elite., lays out how Hunter Biden and his business partners, in addition to his numerous Rosemont-branded entities and ventures, was deeply involved with an entity called the Burnham Financial Group. Hunter and his business partner, Devon Archer, used Burnham to make foreign deals with governments and oligarchs.1
Schweizer writes these deals have long been a pattern with the Biden family, to include Hunter Biden:
With the election of his father as vice president, Hunter Biden launched businesses fused to his father's power that led him to lucrative deals with a rogue's gallery of governments and oligarchs around the world. Sometimes he would hitch a prominent ride with his father aboard Air Force Two to visit a country where he was courting business. Other times, the deals would be done more discreetly. Always they involved foreign entities that appeared to be seeking something from his father. Often, the countries in question, including Ukraine, Russia, and Kazakhstan, had highly corrupt political cultures.

In short, Hunter Biden was not cutting business deals in Japan or Great Britain, where disclosure rules and corporate governance might require greater scrutiny. These were deals in the truly dark corners of the world.
Frank Biden, the youngest brother of former VP Joe Biden, saw his business interests benefit from millions of dollars in taxpayer loans to Caribbean nations during the Obama years. The extensive overlap in Frank Biden's dealings and Obama-Biden foreign policy in Central America is exposed in Peter Schweizer's 2020 book—Profiles in Corruption: Abuse of Power by America's Progressive Elite. Frank Biden first set his sights on the region in 2009, shortly after the Obama administration took office. Frank Biden began scouting real estate opportunities in Costa Rica. A lawyer by training, Frank was undeterred by his lack of background in international development and decades old legal troubles at home.
As Schweizer notes, despite the professional and personal handicaps, business opportunities were plentiful for Frank, especially after his brother paid a visit to the country. "Just months after Vice President [Joe] Biden's visit, in August, Costa Rica News announced a new multilateral partnership "to reform Real Estate in Latin America" between Frank Biden, a developer named Craig Williamson, and the Guanacaste Country Club, a newly planned resort," Schweizer writes in his book.
The venture—officially sold to investors and the public as an opportunity to protect Costa Rica's "breathtaking beauty"—amounted to little more than decimating the country's natural wilderness to build a luxurious resort for wealthy foreigners. "In real terms, Frank's dream was to build in the jungles of Costa Rica thousands of homes, a world-class golf course, casinos, and an anti-aging center," Schweizer notes. "The Costa Rican government was eager to cooperate with the vice president's brother."
A partnership with Costa Rican National Power and Light Company was secured even though Frank and his company, Sun Fund Americas, had no experience in the energy sector allowing him to make even more money. "Frank did not have any background in solar energy, but it was quite clear who he was when he pitched the project to investors," Schweizer writes. "His brother Joe's name figured prominently in his biography."
In October 2016, the Costa Rican government signed a letter of intent with Sun Fund Americas to build a solar power facility in the country. The project, which involved a company called GoSolar, specifically earmarked more than $6.5 million in taxpayer-backed loans that had been approved in 2015 by the Obama administration's Overseas Private Investment Corporation (OPIC).
Having found Costa Rica fertile ground, Frank next turned his attention to other parts of the Caribbean, like Jamaica. Once again Frank's business pivot coincided with a new development in brother's political career. The Obama administration had announced in June 2014 it was launching the Caribbean Energy Security Initiative (CESI) under the direction of Joe Biden. Officially, the program was meant to support energy sustainability projects in the region, with American tax dollars helping put together deals for local projects.
One of those projects was the building of a 20-megawatt solar power plant in Jamaica, for which OPIC had approved a $47.5 million loan. Around the same time that project was announced, Sun Fund Americas confirmed that signed a power "purchase power purchase agreement to build a 20-megawatt solar facility in Jamaica."
In total, between 2009 and the end of the Obama administration, Frank Biden's Caribbean projects benefited from more than $54 million in U.S. taxpayer loans.
The loans, though, are not the only example of Frank Biden's business interests intersecting with his brother's political influence, as Profiles in Corruption reveals. Buy the book for a full understanding of how deep the corruption goes.
Liar, liar, pants on fire!
Biden may be the only candidate that can give Elizabeth Warren a run for her money on lying to the American people. Biden forcefully denies his history of crime and projects his latest onto Trump. He, like Warren, has been caught in blatant lies about his past such as video showing him saying he'd cut social security, but then denied it in 2020 claiming the Bernie campaign doctored the video.
Other lies Biden has been caught in are:
Gun Rights
In 2007, Biden received an "F" rating from the Gun Owners of America, and in 2008 he garnered a 7% rating from the National Rifle Association — all for his consistent record of voting to limit the rights of gun owners and manufacturers. Biden also voted in favor of exposing the firearms industry to potentially crippling lawsuits when guns they produce are used in criminal activity.
Immigration & the Border
Biden voted "Yes" on allowing illegal aliens to participate in Social Security, and "Yes" on allowing more foreign workers into the U.S. for farm work.
In 2006 he voted in favor of erecting a fence on the U.S./Mexico border, but later explained that for him, the vote was an anti-drug trafficking vote, not one aimed at curbing illegal immigration."I voted for the fence related to drugs," Biden said. "A fence will stop 20 kilos of cocaine coming through that fence. It will not stop someone climbing over it or around it."
In 2007 Biden voted against a bill to prohibit illegal aliens convicted of serious crimes — such as aggravated felonies, domestic violence, stalking, violation of protection orders, crimes against children, or the illegal purchase or sale of firearms — from gaining legal status.
That same year, he voted to scrap a point-based immigration system (i.e., a system which seeks to ensure that people with skills that society needs are given preference for entry into the United States). He advocates instead a system focusing on the reunification of family members, even if that means permitting the foreign relatives of illegal aliens to join the latter in America.
Sanctuary Cities
Biden voted in favor of continuing to send federal funds to sanctuary cities.
Voter ID
Biden voted against requiring a photo ID from people registering to vote.
English Language
He voted "No" on declaring English the official language of the United States.
In 2006, Senator Biden received an 8 percent rating from the U.S. Border Control (a nonprofit lobbying organization dedicated to ending illegal immigration and securing our America's borders), signifying that his voting record reflected an open-borders stance.
Taxes
Throughout his Senate career, Biden, with few exceptions, generally supported higher taxes, though he did vote against specific tax increases which were advanced by Republican presidents.
When President Reagan pushed for across-the-board-tax cuts in 1981, Biden twice voted for bills that would have watered down Reagan's proposal. When the full Reagan tax cuts came up for a final vote, however, Biden voted in favor of them, as did 88 of his 99 Senate colleagues.
In March 1983 Biden voted for a $40 billion increase in Social Security taxes.
In June 1986 Biden supported Democrat Senator George Mitchell's effort to raise the top income tax rate to 35 percent.
In October 1990 Biden voted against President George H.W. Bush's proposed 5-year, $164-billion tax hike.
Also in 1990, he supported an amendment sponsored by then-Senator Al Gore to raise the income-tax rate on middle-class Americans (i.e., married couples earning more than $78,400 a year and individuals earning more than $47,050) from 28 percent to 33 percent.
In August 1993 Biden voted in favor of Bill Clinton's proposed $241 billion in new taxes over five years.
In May 2001 Biden voted against both of President George W. Bush's major tax cut proposals — one for $350 billion and another for $1.35 trillion over a ten-year period.
In all but three of the 16 years spanning 1992 to 2007, the non-partisan National Taxpayers Union (NTU) — which grades each member of Congress on taxing and spending issues — gave Biden an "F" rating. In 2007, NTU gave him a 4 percent rating and ranked him 94th out of 100 senators.
On September 18, 2008, Biden (who was then Barack Obama's vice presidential running mate) said this about Obama's proposed tax hike on people earning more than $250,000 per year: "We want to take money and put it back in the pocket of middle-class people…. It's time [for high earners] to be patriotic … time to jump in, time to be part of the deal, time to help get America out of the rut."
Supreme Court
In 1987 Biden was a key player in preventing the confirmation of President Reagan's Supreme Court nominee Robert Bork, warning that Bork would strip minorities, women, and children of their civil rights.
In later years, Biden similarly (though unsuccessfully) sought to derail the Supreme Court nominations of Clarence Thomas, William Rehnquist, John Roberts, and Samuel Alito, who, like Bork, were all strict constructionists who opposed judicial activism; i.e., they subscribed to the tenet that a Justice's duty is to interpret the law and the Constitution as it is written, and not to legislate from the bench.
The First Gulf War
In 1990 Biden opposed President George H.W. Bush's decision to forcibly drive Saddam Hussein's army of occupation out of Kuwait. He stated that the U.S. had no "vital interests" in repelling the invasion, and he predicted that American casualties would be astronomical in number.
The 9/11 Attacks: Biden Calls for U.S. to Send $200 Million to Iran
Shortly after 9/11, Biden told his staff that America should respond to the worst act of terrorism in its history by showing the Arab world that the U.S. was not seeking to destroy it. "Seems to me this would be a good time to send, no strings attached, a check for $200 million to Iran," he said.
Iraq War (2003-07)
Prior to the Iraq War, Biden consistently spoke out about the threat posed by Saddam Hussein. "He's a long-term threat and a short-term threat to our national security," Biden said of Hussein in 2002. "… We have no choice but to eliminate the threat. This is a guy who is an extreme danger to the world." Also in 2002, Biden said: "Saddam must be dislodged from his weapons or dislodged from power."
Consequently, in October 2002 Biden voted "Yes" on authorizing the use of military force against Iraq. He continued to express his resolve on the matter in 2004, emphatically stating: "I voted to give the President the authority to use force in Iraq. I still believe my vote was just."
In 2005 Biden told the Brookings Institution: "We can call it quits and withdraw from Iraq. I think that would be a gigantic mistake. Or we can set a deadline for pulling out, which I fear will only encourage our enemies to wait us out — equally a mistake."
In April 2007 Biden appeared with the late newsman Tim Russert and defended Vice President Dick Cheney and the international community's assessment of Saddam's WMD (weapons of mass destruction) program. "[E]veryone in the world thought he had them [WMD]…. This was not some, some Cheney, you know, pipe dream."
But later in 2007, while running for the Democratic presidential nomination, Biden said that his 2002 vote authorizing the use of force against Iraq "was a mistake" that he regretted. "I vastly underestimated the incompetence of this administration," Biden said during a 2007 Democratic primary debate in Carson City, Nevada.
Iraq War (Troop Surge of 2007)
In June 2007 Biden told the Boston Globe that General David Petraeus's "surge" strategy of sending an extra 20,000 troops to Iraq "is not going to work either tactically or strategically" in terms of quelling the insurgency. On Meet the Press, Biden said that while Petraeus "believes that it [the surge] is a good idea," "[v]irtually no one else believes it's a good idea."
Syria
In 2007, Biden scolded then-Secretary of State Condoleezza Rice for testifying (to the Senate Committee on Foreign Relations) that for the foreseeable future the Bush administration would not be negotiating with Syria or Iran because "they are not engaging in constructive behavior." Said Biden:
"I do not agree with your statement, Madame Secretary, that negotiations with Iran and Syria would be extortion, nor did most of the witnesses we heard in this committee during the last month. The proper term, I believe and they believe, is diplomacy, which is not about paying a price but finding a way to protect our interests without engaging in military conflict. It is, I might add, the fundamental responsibility of the Department of State, to engage in such diplomacy, as you well know."
Civil Rights
Biden is a defender of affirmative action (i.e., race-, ethnicity-, and sex-based preferences) in academia and the business world.
He was also a supporter of the proposed Equal Rights Amendment to the U.S. Constitution.
Biden's response to a November 2006 U.S. Airways incident involving six Islamic imams is instructive. The imams in question were removed from a plane shortly before takeoff because several passengers and crew members had become alarmed by what they perceived to be their (the imams') suspicious behavior. The Council on American-Islamic Relations subsequently filed a lawsuit on behalf of the imams, against both the airline and the complaining passengers. In response to the suit, two Republican congressman, Peter King and Steven Pearce, crafted an amendment seeking to create legal immunity for citizens who report suspicious behavior in good faith. The amendment was initially approved by lawmakers in March 2007, but Senator Biden voted against it.
2020 Presidential Run
Prior to being Obama's pick for vice president, Biden never garnered 2% of Democratic primary voters in any of his presidential bids, but says he "can't think of any reason" why he shouldn't run for President in 2020. Did you know? Joe Biden's Campaign Slogan 'Build Back Better' Was Actually Taken From UN's New World Order Agenda.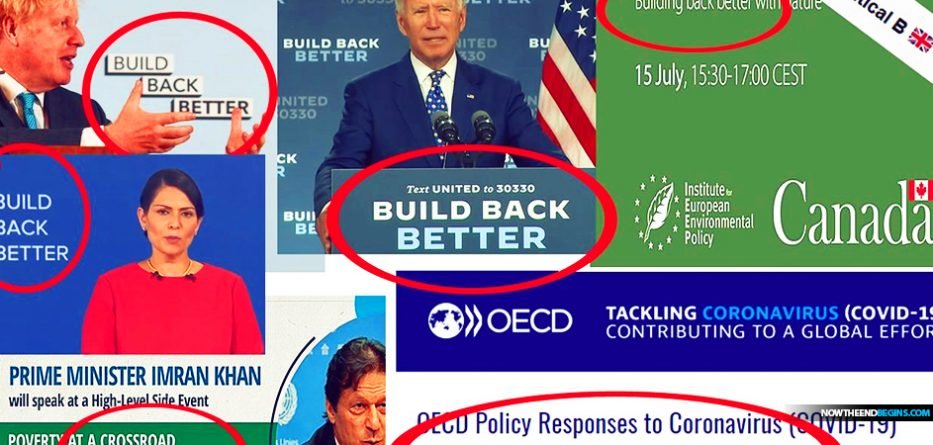 Biden first ran for U.S. President in 1987. He was considered a strong contender for the Democratic Party's nomination, but in April of that year controversy descended on Biden's campaign when he told several lies about his academic record in law school. In an April 3, 1987 appearance on C-SPAN, a questioner asked Biden about his law school grades. In response, an angry Biden looked at his questioner and said, "I think I have a much higher I.Q. than you do." He then stated that he had gone "to law school on a full academic scholarship — the only one in my class to have a full academic scholarship"; that he had "ended up in the top half" of his law school class; and that he had "graduated with three degrees from college."
But each of those claims proved to be untrue. In reality, Biden had: (a) earned only two college degrees — in history and political science — at the University of Delaware in Newark, where he graduated only 506th in a class of 688; (b) attended law school on a half scholarship that was based on financial need; and (c) eventually graduated 76th in a law-school class of 85. "I exaggerate when I'm angry," Biden would later concede, "but I've never gone around telling people things that aren't true about me."
Then, in August 1987 Biden plagiarized a portion of a speech made by British politician Neil Kinnock. Before long, revelations surfaced that Biden also had plagiarized extensive portions of an article in law school and consequently had received a grade of "F" for the course. (He eventually was permitted to retake the course, and the failure was removed from his transcript.) As a result of these embarrassing examples of dishonesty, Biden withdrew from the presidential campaign on September 23, 1987 and resumed his duties as a U.S. Senator.
As early as June 2005, Biden first made public his intention to seek the nomination for U.S. President in 2008. On January 31, 2007 he officially entered the presidential race. His campaign failed to gain any traction, however, and on January 3, 2008 he withdrew from the race, which by then was being dominated by Barack Obama and Hillary Clinton.1
The 2020 campaign trail saw some wild and crazy stories from ol creepy Joe:
He faced down a gang leader named Corn Pop? Is this another tall tell?
What is going on? I'm really confused and I feel like I'm losing my mind pic.twitter.com/S0B4xMyJCW

— Yashar Ali 🐘 (@yashar) September 15, 2019
Joe Biden's Insane thoughts on Hairy Legs, Roaches, and kids:
But the Bidens' story doesn't end there.
Joe Biden's daughter, Ashley Biden, was busted with marijuana while a student at Tulane University in 1999. New Orleans police confirmed the arrest, but no conviction was found in court records.
Ten years later, while her father was vice president, a video circulated that showed a woman resembling Ashley snorting cocaine at a party. There were no legal consequences.
Ashley was again arrested in 2002 for allegedly making "intimidating statements" and attempting to obstruct a police officer after a fight involving bottle-throwing at a bar in Chicago. The charges against her were dropped.
Caroline Biden, the daughter of Joe's younger brother, James, was arrested in 2017 for allegedly hitting an NYPD officer during a meltdown at her home over an incident involving a roommate and unpaid rent. After Caroline agreed to go to anger management sessions, the case was dismissed.
In 2017, Caroline again found herself on the wrong side of the law for spending over $110,000 on a stolen credit card. Her attorneys negotiated a deal in which she was allowed to replead to a lesser charge of petty larceny. Caroline's felony conviction was tossed, and she again avoided jail time.
Then, in 2019, the former vice president's niece was caught driving under the influence and without a license. The case is still active, though thus far she has yet to receive any consequences.
And of course, there's Joe Biden's son, Hunter.
Hunter Biden's long history of drug abuse started with a 1988 drug possession arrest.
"I was cited for possession of a controlled substance in Stone Harbor, NJ. There was a pre-trial intervention and the record was expunged," he admitted after being nominated to serve on the Amtrak Reform Board.
Hunter has been in rehab at least six times for drugs and alcohol and confessed to being addicted to crack for four years. In 2013, he was discharged from the Navy after just one month of service after testing positive for cocaine.
Hunter Biden has also been a source of controversy for his time on the board of the Ukrainian firm Burisma, during which he was paid $50,000 a month. This was while his father was vice president. During that time, Joe Biden threatened to withhold $1 billion in U.S. loan guarantees from Ukraine if its government did not fire Prosecutor General Viktor Shokin, who was investigating Burisma.
Despite the repeated drug abuse and other questionable behavior, Hunter Biden has never spent a day in a jail cell. (TNA)
Chronological History of Events Involving Joe Biden