« Back to Glossary Index
(born Oct 26, 1947) an American politician, former diplomat, and First Lady of the U.S. from 1993 to 2001. 'Crooked Hillary' (as she was dubbed by Donald Trump in the 2016 Presidential election) served as the junior U.S. Senator from New York from 2001 to 2009 and as the 67th U.S. Secretary of State from 2009 to 2013. In 2008, she sought and lost the Democratic nomination for President to then-Senator Barack Obama. She became the Democratic nominee for President in the 2016 election and managed to lose a rigged election meant for her to win. Born in Chicago and raised in the suburb of Park Ridge, Clinton graduated from Wellesley College in 1969 and earned a J.D. from Yale Law School in 1973. After serving as a congressional legal counsel, she moved to Arkansas and married Bill Clinton in 1975. From Whitewater to Benghazi to Emailgate, Hillary's time in national politics (and before) has been spent in constant scandal. Hillary used her powerful political power and positions as a way to funnel money to herself and to powerful friends and has made billions off the American taxpayers in illegal schemes and backroom deals. The media refuses to discuss her dirty deeds while she has escaped legal consequences due to a large legal team, constant intimidation of anyone who speaks out, and a long list of timely 'suicides' and murders.
Hillary's top scandals (22 from a list compiled by WND in 2015):
1) Clintons turn IRS into 'gestapo'
Few federal agencies are more feared and loathed by Americans than the Internal Revenue Service – especially when corrupt presidents abuse the power of the IRS to harass and exact revenge on political enemies. As WND has reported, during Bill Clinton's terms in office, IRS audits were conducted against individuals and groups who caused problems for the administration. Several prominent conservative groups found themselves facing IRS audits following their criticism of the president and his policies. Among the conservative groups targeted for audits were the Heritage Foundation, the National Rifle Association, Concerned Women of America, Citizens Against Government Waste, National Review, American Spectator (which was burglarized three times), the National Center for Public Policy Research, the American Policy Center, American Cause, Citizens for Honest Government, Progress and Freedom Foundation, David Horowitz's Center for the Study of Popular Culture and the Western Journalism Center.
Individuals singled out for audits during the administration included Clinton paramours Gennifer Flowers and Liz Ward Gracen, sexual assault accusers Paula Jones and Juanita Broaddrick, fired White House Travel Office Director Billy Dale and attorney Kent Masterson Brown. Fox News' Bill O'Reilly, an outspoken critic of both Bill and Hillary Clinton, said he was audited three times during the Clinton presidency.
A 1996 survey by the Washington Times could not identify a single liberal public policy organization that had been audited during the entire Clinton administration.
---
2) Covering Bill's dirty deeds
The Clintons have been accused of hiring private investigators to not only dig up dirt on perceived adversaries – such as Juanita Broaddrick, the woman allegedly raped by Bill, and other abused women such as Gennifer Flowers, Kathleen Willey and Paula Jones – but to stalk, scare and threaten them. Willey asserts Hillary was behind a campaign of intimidation and harassment against her that fit a pattern employed against numerous other women whose claims of sexual impropriety or assault by Bill Clinton threatened the couple's political fortunes.
As WND reported, Willey and her husband, Ed, were Democratic activists who founded Virginians for Clinton and helped send Bill and Hillary to the White House in 1992. While serving as a volunteer in the White House and facing financial hard times, Willey says she met with Bill Clinton in the Oval Office to request a paying position. But instead of getting help, she says, she was subjected to "nothing short of serious sexual harassment." Distraught, Willey fled Clinton's presence, only to discover that her husband Ed had committed suicide that same tragic afternoon. Later, she was drawn "unwillingly" into the Paula Jones lawsuit, the Ken Starr investigation and impeachment proceedings.
Willey, author of the 2007 book, "Target: Caught in the Crosshairs of Bill and Hillary Clinton," has claimed the Clinton tag team used mob-style intimidation campaign to keep her silent, even purportedly breaking into her home to steal her memoirs of the events.
Despite Bill's 20 years of alleged and admitted extra-marital relationships, Hillary famously came to his defense shortly after the Monica Lewinsky affair broke in 1998. Asked about the accusations, the then-first lady said, "Certainly, I believe they're false. Absolutely."
Then, in a memorable interview with the "Today" show's Matt Lauer, she explained years of accusations by women such as Willey, Gennifer Flowers and Dolly Kyle Browning: "Bill and I have been accused of everything, including murder, by some of the very same people who are behind these allegations," she said, pointing to a "vast right-wing conspiracy. … So from my perspective this is part of a continuing political campaign against my husband."
Later, however, when placed under oath, Bill Clinton admitted to an affair with Flowers, as he did with Lewinksy. But Hillary's actions, Willey contends, indicated by word and deed that her main concern was to ensure her husband's proclivities didn't ruin their political careers.
In her book, Willey cites sources who contend Hillary began engaging private investigators during their time in Arkansas so she could head off any repercussions from her husband's behavior. The first to be dispatched were her own father and brother when she committed to marry Bill, according to author Jerome Levin in "The Clinton Syndrome." Bill had left Yale University for Arkansas to teach law, and she went to work in Washington, D.C.
When Bill was governor, Hillary sent out a group of investigators known at the "Truth Squad" to discourage many of her husband's lovers from going public.
---
3) Looting the White House
When the Clintons left 1600 Pennsylvania Avenue in 2001, they reportedly vandalized and looted the White House. Hillary tried to ship furniture to the Clintons' personal home in Chappaqua, New York. The Clintons came under fire when they reportedly tried to take $190,000 in gifts and furnishings from the presidential mansion. Additionally, the General Accounting Office, an investigative arm of Congress, reported that "damage, theft, vandalism and pranks did occur in the White House complex" during the presidential transition from Bill Clinton to George W. Bush – including the theft of a presidential seal. According to the General Accounting Office, the cost of the White House vandalism reached about $14,000 and included $4,850 to replace computer keyboards with damaged or missing "W" keys. The agency said some of the destruction was intentional, including glue smeared on desks, broken furniture, offices full of trash and graffiti in a men's restroom stall that disparaged Bush. There were also missing doorknobs, medallions and office signs.During their time in the White House, the Clintons also reportedly auctioned off and sold taxpayer-financed government goods and services in exchange for political campaign contributions and personal profit. Among the items sold by the Clintons, which Judicial Watch uncovered in various lawsuits, and the media and Congress in their investigations, were: 1) seats on overseas trade missions; 2) export licenses for high technology sales to communist China and elsewhere; 3) commissionerships and judgeships; 4) rides on Air Force One; 5) overnight stays in the White House's Lincoln Bedroom; 6) graves at Arlington Cemetery; 7) meetings with key Clinton-Gore administration leaders; and other favors.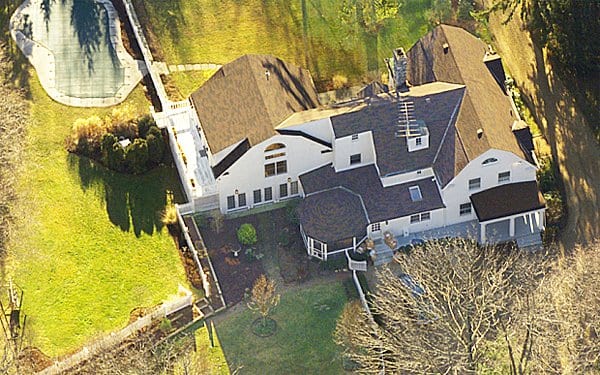 ---
4) Filegate: FBI files on GOP enemies
The Clinton duo was involved in a scandal known as "Filegate" in which they illegally obtaining FBI files on perceived adversaries, most of whom served in previous Republican administrations."In an effort to discredit the women who charged President Clinton with sexual misconduct, personal files and papers were illegally obtained and released. The courts found, under the Privacy Act, that the privacy of Linda Tripp and Kathleen Willey had been violated," a Judicial Watch report said, citing just a few of more than 900 relevant files. Judicial Watch said Hillary had been linked "directly to the center" of the controversy.
The scandal was first detected by the House Government Reform and Oversight Committee, which investigated the Clintons' Travelgate caper. The committee found that the FBI files had been improperly accessed by Craig Livingstone, a former bar bouncer Hillary had hired to work in the White House Counsel's Office. However, Hillary called the whole affair a "completely honest bureaucratic snafu."
---
5) Hillary's 'Muslim Brotherhood princess'
Huma Abedin, who served as Hillary's longtime deputy chief of staff and has worked with her for nearly 20 years, has known ties to the Muslim Brotherhood – a group bent on "destroying Western civilization from within" – and other Islamic supremacists. As WND has extensively reported, the Muslim Brotherhood and Islamic supremacist connections not only extend to Abedin's mother and father, who are both deeply tied to al-Qaida fronts, but to Abedin herself.
As WND reported, a manifesto commissioned by the ruling Saudi Arabian monarchy places the work of an institute that employed Abedin at the forefront of a grand plan to mobilize U.S. Muslim minorities to transform America into a Saudi-style Islamic state, according to Arabic-language researcher Walid Shoebat.
Abedin was an assistant editor for a dozen years for the Journal of Muslim Minority Affairs for the Institute for Muslim Minority Affairs. The institute – founded by her late father and currently directed by her mother – is backed by the Muslim World League, an Islamic organization in the Saudi holy city of Mecca that was founded by Muslim Brotherhood leaders. The 2002 Saudi manifesto shows that "Muslim Minority Affairs" – the mobilizing of Muslim communities in the U.S. to spread Islam instead of assimilating into the population – is a key strategy in an ongoing effort to establish Islamic rule in America and a global Shariah, or Islamic law, "in our modern times."
WND reported Abedin also was a member of the executive board of the Muslim Student Association, which was identified as a Muslim Brotherhood front group in a 1991 document introduced into evidence during the terror-financing trial of the Texas-based Holy Land Foundation.
At her father's Saudi-financed Islamic think tank, WND reported, Abedin worked alongside Abdullah Omar Naseef, who is accused of financing al-Qaida fronts. Naseef is deeply connected to the Abedin family.
WND was first to report Huma's mother, Saleha Abedin, was the official representative of Naseef's terror-stained Muslim World League in the 1990s.
Shoebat previously reported that as one of 63 leaders of the Muslim Sisterhood, the de facto female version of the Muslim Brotherhood, Saleha Abedin served alongside Nagla Ali Mahmoud, the wife of Muslim Brotherhood figure Mohammed Morsi, Egypt's now ousted president.
Saleha Abedin and Morsi's wife both were members of the Sisterhood's Guidance Bureau, Shoebat found.
WND also recently reported Abedin used emails hosted on Hillary's private server while she was secretary of state.
---
Vince Foster was deputy White House counsel and Hillary's friend and law partner who had connections to the Travelgate and Whitewater scandals. In 1993, Foster was found dead in a park with a fatal gunshot wound to his mouth. As WND reported, his suicide was the subject of much speculation and three official investigations.
Investigations by the U.S. Park Police, the Department of Justice, the FBI, Congress, Independent Counsel Robert B. Fiske and Independent Counsel Kenneth Starr concluded Foster's death was a suicide. However, as WND reported in 2003, one of Starr's key investigators challenged the official line, insisting the probe's result was predetermined, only a few plotters were required to engineer the result, the crime scene was altered and that major newspaper editors killed stories by reporters pursuing the truth. The Washington Post reported that federal investigators were not allowed to enter Foster's office after his death, but "White House aides enter[ed] Foster's office shortly after his death, giving rise to speculation that files were removed from his office."
In his 2005 book "The Truth about Hillary: What She Knew, When She Knew It, And How Far She'll Go to Become President," Edward Klein wrote of Hillary's involvement in the effort to remove Foster's files:
The night of [Foster's] death, Hillary launched one of the most shameful – and illegal – cover-ups of her entire career.

She sent two of her most trusted White House loyalists – Maggie Williams, the First Lady's chief of staff, and Patsy Thomasson, who was in charge of White House administration – into Foster's office to retrieve embarrassing and incriminating documents related to Whitewater and Hillary's other personal affairs. While White House Counsel Bernard Nussbaum barred investigators from entering Foster's office, Maggie Williams, Patsy Thomasson, and Craig Livingston, Hillary's director of White House security, removed armloads of files and loose-leaf binders.

"In addition, a White House staffer allegedly tampered with the titles of several memos and removed the First Lady's initials in an effort to erase her role in improper behavior."
---
7) Emailgate: 'She should go to prison for this'
In March 2015, WND reported Hillary kept all her official correspondence as secretary of state, as well as her personal emails, on a private email server located at her home – instead of using the government-mandated process while serving in the high appointed position. Her email system was unsecured for months while she used it for government business, and she did not sign a standard agreement when she left office that promised she had left government property behind.The Hill reported Hillary did not encrypt her private email service with a digital certificate for the first three months of her tenure as secretary of state." That was while she was traveling to China, Egypt, Israel, Japan and South Korea.
Several present and former members of the U.S. intelligence community said Hillary's private email server was a major security risk, and America, going forward, ought to assume enemies of the state all had access to it.
"The name Clinton right on the email handle meant this was not a difficult find," said John Schindler, a former National Security Agency counterintelligence officer, Investors Business Daily reported.
In April, J. Michael Waller – a longtime consultant to government entities ranging from the secretary of defense to the U.S. Senate to the U.S. Marine Corps Warfighting Laboratory – told WND the Russians hack into the U.S. government, and so does any foreign intelligence worth its salt, most likely through Hillary's private server. Waller said Hillary deserves prison time for insisting on an email system that clearly left the nation vulnerable to attack.
"This is the national-security equivalent of drunken driving," he said. "She should go to prison for this. When you drink and drive, you know in advance that you're putting other people in danger. Yet, you think because you're so smart or so clever or just don't care, that nothing's going to happen and then something does, so it's your fault. This is precisely what she did on the national security sphere."
Hillary gave 55,000 emails from her private email account to the State Department in December. On March 10, Clinton announced she had deleted 30,000 emails she considered personal. She was warned by Congress way back in 2012 against using a private email account for government business – and her response? Silence.
---
8) Chinagate: Sale of high-tech secrets
Chinagate, documented by Judicial Watch, was uncovered by Judicial Watch founder Larry Klayman. Technology companies allegedly made donations of millions of dollars to various Democratic Party entities, including President Bill Clinton's 1996 re-election campaign, in return for permission to sell high-tech secrets to China. B
ernard Schwartz and his Loral Space & Communication Ltd. later allegedly "helped China to identify the cause of [a rocket failure], thereby advancing China's missile program and threatening U.S. national security," according to records.
In a 2013 column titled "Proof Hillary isn't fit to be president," Klayman wrote:
Not to be outdone by her prior scandals, Hillary … masterminded a scheme whereby the Clinton-Gore presidential campaign of 1996 took bribes from communist Chinese banks and their government to bankroll the president's and the Democratic Party's re-election efforts when it appeared, due to their low standing in the polls, that all the stops needed to be pulled out. It was the lawsuit that I brought against Secretary of Commerce Ron Brown, where at Hillary's instruction, he literally sold seats on Department trade missions to China and elsewhere, which principally uncovered this. In late 1996 and early 1997, the scandal had burgeoned to such a level that joint congressional hearings were empaneled, ultimately to be shut down when Democrats uncovered illegal fundraising by some Republicans. The two parties, faced with mutual assured destruction, simply took an exit stage left. However, I soldiered on with my lawsuit. And, while I uncovered a lot about Bonnie and Clyde and their Chinese 'friends,' this scandal ultimately took back seat to the Monica Lewinsky scandal, since the media preferred sex to foreign espionage and graft. Hillary and Bill were ironically saved by Monica, who became the lightening rod drawing attention away to what at the time was perhaps the biggest scandal – Chinagate – in American history.
---
9) Travelgate: Always room for friends

In the Travelgate scandal, the staff of the White House travel office was fired to make way for Clinton cronies, including Bill's 25-year-old cousin, who was reportedly promised the position of office director.
Hillary allegedly fired seven employees and gave the positions to her Arkansas friends. According to the Washington Post, there was an effort to award a White House airline contract to a Clinton friend.
Also, Hillary reportedly had the FBI investigate the former head of the travel office, Billy Dale, who was fired without notice and removed from White House grounds. Dale was charged with embezzlement but found not guilty of the crime in 1995. He was later audited by the IRS.
---
10) Whitewater: Jail for friends, but not Clintons

The Whitewater investigation by independent counsel Kenneth Starr began in 1994 with accusations of impropriety against the Clintons and others concerning improper campaign contributions, political and financial favors, and tax benefits. Its initial subject was a failed Arkansas real-estate venture involving the Clintons in the 1980s that was linked to the collapse of Madison Guaranty Savings and Loan, a Little Rock savings bank run by the Clintons' Whitewater business partners. Clinton friends James and Susan McDougal went to jail for fraud (James died while serving his sentence), as did former Arkansas Gov. Jim Tucker and municipal judges David Hale and Eugene Fitzhugh.
The probe eventually expanded to include the death of deputy White House counsel Vincent Foster, the dismissal of White House travel office employees, receipt by the White House of a number of FBI files and the issue of whether President Clinton lied or obstructed justice to hide an affair with White House intern Monica Lewinsky.
Continued on next page…
Tags:
Bill Clinton
,
China
,
Clinton Foundation
,
corrupt politician
,
crooked lawyer
,
deep state
,
Dept of State
,
Hillary Clinton/HRC
,
Internal Revenue Service/IRS
,
Saul Alinsky
,
swamp creature
,
US Secretary of State
,
US Senate
,
watergate