« Back to Glossary Index
Google styles itself as a friendly, funky, user-friendly tech firm that rose to prominence through a combination of skill, luck, and genuine innovation. This is true. But it is a mere fragment of the story. In reality, Google is a smokescreen behind which lurks the US military-industrial complex. Google was seed-funded by the NSA and CIA through CIA front companies In-Q-Tel and Keyhole and later quietly funneled through the National Science Foundation as uncovered by investigative journalist, Nafeez Ahmed. Google creates dossiers on every individual that uses their products such as google search, Gmail, Youtube, Google+, Chrome, Android, Maps, and others as well as products that utilize google services. Google is also a blatant censor of alternative truth and conservative media on their services by admittedly grading them lower in their algorithm for searches (Google search, Youtube, etc.) and outright banning or deleting certain webpages and videos from view.
The U.S. intelligence community funded, nurtured and incubated Google as a military weapon to control information. Seed-funded by the NSA (DARPA) and CIA (In-Q-Tel & SAIC), Google was one among a group of private sector start-ups co-opted by U.S. intelligence to control information warfare. In 1994  two PhD students at Stanford University, Sergey Brin and Larry Page, made their breakthrough on the first automated web crawling and page ranking application built upon the source code given to them by DARPA/In-Q-Tel. That application remains the core component of what eventually became Google's search service. Brin and Page had performed their work with funding from the Digital Library Initiative (DLI), a multi-agency program of the National Science Foundation (NSF), NASA and DARPA.
The NSA wanted to control and monitor digital information, particularly the data flowing over the internet. With its millions of customers around the world, Google is effectively a directory of people using the Internet. It has users' e-mail addresses and knows where they are physically located, and what they are searching for on the web. Google has a "profile" on every user.
The government can "command" that any company, including Google, to turn over that information, and it does so as part of the NSA's Prism program, which Google had been participating in for years by the time it signed the cooperative agreement with the NSA.
Under Google's terms of service, the company advises its users that it may share its "personal information" with outside organizations, including government agencies, in order to "detect, prevent, or otherwise address fraud, security or technical issues" and to "protect against harm to the rights, property or safety of Google."
Google's terms of service go further, they actually assume control of all user information with clever sleight of legal hand: "When you upload, submit, store, send or receive content to or through our Services, you give Google (and those we work with) a worldwide license to use, host, store, reproduce, modify, create derivative works (such as those resulting from translations, adaptations or other changes we make so that your content works better with our Services), communicate, publish, publicly perform, publicly display and distribute such content."
The NSA partnered with Google, just one of hundreds of companies who have been brought into the NSA's circle of secrecy. Starting in 2008, the agency began offering executives temporary security clearances, some good for only one day, so they could sit in on classified threat briefings. Several classified programs allow companies to share the designs of their products with the agency so it can inspect them for flaws and, in some instances, install backdoors or other forms of privileged access.
The NSA helps the companies find weaknesses in their products. But it also pays the companies not to fix some of them. Those weaknesses give the agency an entry point for spying or attacking foreign governments that install the products in their intelligence agencies, their militaries, and their critical infrastructure.
Essentially, the United States intelligence community funded, nurtured and incubated Google as part of a drive to dominate the world through control of information. Seed-funded by the NSA and CIA, Google was merely the first among a plethora of private sector start-ups co-opted by U.S. intelligence to retain 'information superiority.'
The origins of this strategy trace back to Bill Clinton and the Highlands Forum which has functioned as a bridge between the U.S. government and elites across the business, industry, finance, corporate, and media sectors. The group has allowed some of the most powerful special interests in corporate America to systematically circumvent democratic accountability and the rule of law to influence government policies, as well as public opinion in the U.S. and around the world. The results have been catastrophic: mass surveillance and perception management amidst a permanent state of global war.
The U.S. intelligence community is implicated in nurturing today's web platforms for the precise purpose of utilizing the technology as a mechanism to fight the global 'information war' -  a war to legitimize the power of the few over the many. In reality, Google is a smokescreen behind which lurks the U.S. military-industrial complex.
Source: http://stateofthenation2012.com/?p=86703
Google's Advanced Technology and Products (ATAP) division unveiled new creepy technology that can read movements and body language to help devices "understand the social content around them," so they can make decisions without proactive human input. (source)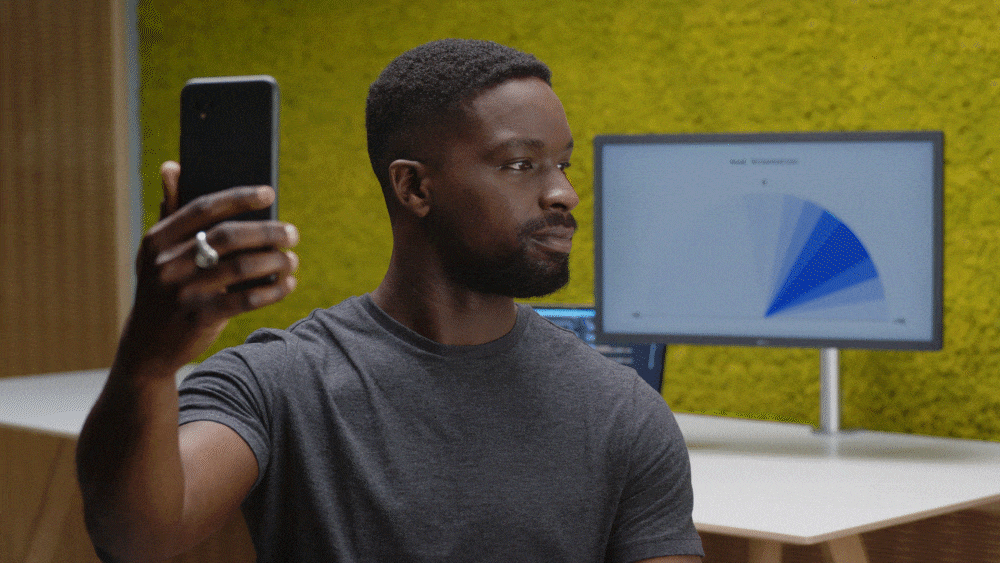 Google is CIA Funded
INSURGE INTELLIGENCE, a crowd-funded investigative journalism project, broke the exclusive story of how the United States intelligence community funded, nurtured and incubated Google as part of a drive to dominate the world through control of information. Seed-funded by the NSA and CIA, Google was merely the first among a plethora of private sector start-ups co-opted by US intelligence to retain 'information superiority.'
The origins of this ingenious strategy trace back to a secret Pentagon-sponsored group, that for the last two decades has functioned as a bridge between the US government and elites across the business, industry, finance, corporate, and media sectors. The group has allowed some of the most powerful special interests in corporate America to systematically circumvent democratic accountability and the rule of law to influence government policies, as well as public opinion in the US and around the world. The results have been catastrophic: NSA mass surveillance, a permanent state of global war, and a new initiative to transform the US military into Skynet.
It's no secret but few contemplate the implications of Google being a CIA asset. Nafeez Ahmed dissects the plethora of interlocking US defense, academic and commercial interests which surround Google in forensic detail.
In 1999, the CIA created its own venture capital investment firm, In-Q-Tel, to fund promising start-ups that might create technologies useful for intelligence agencies. But the inspiration for In-Q-Tel came earlier, when the Pentagon set up its own private sector outfit.
Known as the 'Highlands Forum,' this private network has operated as a bridge between the Pentagon and powerful American elites outside the military since the mid-1990s. Its founding president was Captain Dick O'Neill and was co-chaired by Office of Net Assessment (ONA) icon Andy "Yoda" Marshall and the director of DARPA who was Anthony Tether at the time. Despite changes in civilian administrations, the network around the Highlands Forum has become increasingly successful in dominating US defense policy.
Giant defense contractors like Booz Allen Hamilton and Science Applications International Corporation are sometimes referred to as the 'shadow intelligence community' due to the revolving doors between them and government, and their capacity to simultaneously influence and profit from defense policy. But while these contractors compete for power and money, they also collaborate where it counts. The Highlands Forum has for (more than) 20 years provided an off the record space for some of the most prominent members of the shadow intelligence community to convene with senior US government officials, alongside other leaders in relevant industries.
According to John Clippinger, an MIT scientist of the Media Lab Human Dynamics Group, the Highlands Forum was founded by a retired US Navy captain named Dick O'Neill. Delegates include senior US military officials across numerous agencies and divisions — "captains, rear admirals, generals, colonels, majors and commanders" as well as "members of the DoD leadership."
Highlands describes itself as an "intellectual capital venture firm" with "extensive experience assisting corporations, organizations, and government leaders." According to its website, "The firm provides a "wide range of services, including: strategic planning, scenario creation and gaming for expanding global markets," as well as "working with clients to build strategies for execution." 'The Highlands Group Inc.,' the website says, organizes a whole range of Forums on these issue.
In 1994 — the same year the Highlands Forum was founded under the stewardship of the Office of the Secretary of Defense, the ONA, and DARPA — two young PhD students at Stanford University, Sergey Brin and Larry Page, made their breakthrough on the first automated web crawling and page ranking application. That application remains the core component of what eventually became Google's search service. Brin and Page had performed their work with funding from the Digital Library Initiative (DLI), a multi-agency program of the National Science Foundation (NSF), NASA and DARPA.
Throughout the development of the search engine, Sergey Brin reported regularly and directly to two people who were not Stanford faculty at all: Dr. Bhavani Thuraisingham and Dr. Rick Steinheiser. Both were representatives of a sensitive US intelligence community research program on information security and data-mining.
"We funded Stanford University through the computer scientist Jeffrey Ullman, who had several promising graduate students working on many exciting areas," Prof. Thuraisingham told me. "One of them was Sergey Brin, the founder of Google. The intelligence community's MDDS program essentially provided Brin seed-funding, which was supplemented by many other sources, including the private sector."
By 1997, Thuraisingham reveals, shortly before Google became incorporated and while she was still overseeing the development of its search engine software at Stanford, her thoughts turned to the national security applications of the MDDS program. In the acknowledgements to her book, Web Data Mining and Applications in Business Intelligence and Counter-Terrorism (2003), Thuraisingham writes that she and "Dr. Rick Steinheiser of the CIA, began discussions with Defense Advanced Research Projects Agency on applying data-mining for counter-terrorism," an idea that resulted directly from the MDDS program which partly funded Google. "These discussions eventually developed into the current EELD (Evidence Extraction and Link Detection) program at DARPA."
So the very same senior CIA official and CIA-NSA contractor involved in providing the seed-funding for Google were simultaneously contemplating the role of data-mining for counter-terrorism purposes, and were developing ideas for tools actually advanced by DARPA.
After Google's incorporation, the company received $25 million in equity funding in 1999 led by Sequoia Capital and Kleiner Perkins Caufield & Byers. According to Homeland Security Today, "A number of Sequoia-bankrolled start-ups have contracted with the Department of Defense, especially after 9/11 when Sequoia's Mark Kvamme met with Defense Secretary Donald Rumsfeld to discuss the application of emerging technologies to warfighting and intelligence collection." Similarly, Kleiner Perkins had developed "a close relationship" with In-Q-Tel, the CIA venture capitalist firm that funds start-ups "to advance 'priority' technologies of value" to the intelligence community.
John Doerr, who led the Kleiner Perkins investment in Google obtaining a board position, was a major early investor in Becholshtein's Sun Microsystems at its launch. He and his wife Anne are the main funders behind Rice University's Center for Engineering Leadership (RCEL), which in 2009 received $16 million from DARPA for its platform-aware-compilation-environment (PACE) ubiquitous computing R&D program. Doerr also has a close relationship with the Obama administration, which he advised shortly after it took power to ramp up Pentagon funding to the tech industry. In 2013, at the Fortune Brainstorm TECH conference, Doerr applauded "how the DoD's DARPA funded GPS, CAD, most of the major computer science departments, and of course, the Internet."
From inception, in other words, Google was incubated, nurtured and financed by interests that were directly affiliated or closely aligned with the US military intelligence community: many of whom were embedded in the Pentagon Highlands Forum.
In 2003, Google began customizing its search engine under special contract with the CIA for its Intelink Management Office, "overseeing top-secret, secret and sensitive but unclassified intranets for CIA and other IC agencies," according to Homeland Security Today. That year, CIA funding was also being "quietly" funneled through the National Science Foundation to projects that might help create "new capabilities to combat terrorism through advanced technology."
The following year, Google bought the firm Keyhole, which had originally been funded by In-Q-Tel. Using Keyhole, Google began developing the advanced satellite mapping software behind Google Earth. Former DARPA director and Highlands Forum co-chair Anita Jones had been on the board of In-Q-Tel at this time, and remains so today.
There is much to absorb in Nafeez's article but one interesting snippet is the funding Google received from Kleiner Perkins of which Al Gore is a partner. In view of recent changes to Google's search algorithm which suppresses "unapproved" search results, suppression of data which contradicts the claimed "consensus" on climate change is likely to get worse.
Then in November 2005, In-Q-Tel issued notices to sell $2.2 million of Google stocks. Google's relationship with US intelligence was further brought to light when an IT contractor told a closed Washington DC conference of intelligence professionals on a not-for-attribution basis that at least one US intelligence agency was working to "leverage Google's [user] data monitoring" capability as part of an effort to acquire data of "national security intelligence interest."
However, this is the least of our worries; the implications for our freedom are far worse. Yet more chains to bind us. There are other "freer" search engines such as DuckDuckGo but "googling" and web "searching" have become synonymous.
See the full 2-part article of How the CIA Made Google HERE
Along with its powerful search engine, Google offers a vast slate of valuable products for "free," from a calendar to a word processor to classroom networks for teachers to elaborate multi-billion-user web platforms. And who doesn't like things, productivity-enhancing products no less, that are free?
George Gilder, the author of the new book "Life After Google" that predicts the downfall of "Big Data," warned in an interview with WND that there is a cost to everything. Ultimately, for consumers, the biggest cost may simply be Google's domination of the market. Gilder noted that Google co-founder Sergey Brin asked a crucial question early in the company's history: "How does the strategy change if the price is zero?"
The answer turned out to be, Gilder writes in his book, "We win the entire market." "Google uses its free strategy to ensure a monopoly," Gilder told WND. "It's giving away all these valuable and attractive goods and services to which people gladly yield their data." That, he said, "obviates security, because nobody wants to steal free stuff."
"And it also prevents learning," he added, explaining that by "giving most of your goods and services away for free, you escape the learning process that is central to economic growth and prosperity."
Gilder emphasized that an important premise of his information theory of capitalism is that wealth is knowledge.
"All the material goods that ever existed were available to the Neanderthal in his cave," he pointed out. "That's the conservation of matter."
Read the full report at WND.com
How Google Spies on You
Google can and does monitor people – perhaps upwards of 90 percent of Internet users worldwide – whether they use a Google product or not, and most people have no idea they're being monitored. Just how extensive are Google's tracking activities? Here is a partial list of tracking methods Google is known to use. I'd wager that the list of tracking methods we don't know about is much longer.
The search engine. Every search you conduct using Google's ubiquitous search engine – for medical or mental health information, an update on your favorite mayoral candidate, the schedule of your church's potluck dinner, how to handle kids' tantrums, the cure for halitosis or the latest sex toys – allows the company to track your interests and, over time, build a detailed dossier that describes virtually every aspect of your character, food preferences, religious beliefs, medical problems, sexual inclinations, parenting challenges, political leanings and so on. In other words, when you use Google's search engine, Google's gotcha.
Even if the company doesn't know your name, it can still track your searches by reading codes, such as your IP address, that are unique to your computer or current location. Through cross-referencing, the company can eventually find your name, address, and telephone number, too. When you use the search engine or most any other Google product, Google also installs an identifier cookie on your computer that makes you easier to track. And get this: Google reads and stores every letter you type into its search bar as you are typing (think: m-a-r-i-j-u-a), so even if your good judgment suddenly kicks in and you don't hit "enter," the company still records what it thinks you were looking for.
Google uses your search history to send you personalized ads. That's how it survives, after all. About 97 percent of the company's revenues are from advertising. Google justifies this business model, which could be viewed as fundamentally deceptive, by insisting that it's providing a unique and valuable service: sending vendors your way who precisely fit your current needs and interests.
If you haven't read already, Duck Duck Go provides an easy to follow trailmap of what happens to data harvested on the average search user everyday. Read it here. But this data is also used to to personalize your search results, and the end result is a censored internet. Duck Duck Go has another groovy page on that here.
Google Collaborates with China to Oppress Truth from the Chinese People
While Google is beginning to mirror the communist Chinese government by censoring all content that goes against the state, they created an uproar internally, as most Google employees were kept in the dark, and externally, when documents were leaked in the summer of 2018 that Google had secret plans (code-named Dragonfly) to launch a censored search engine for communist China. The censored version of its search engine in China will blacklist websites and search terms about human rights, democracy, religion, and peaceful protest.
Google is also building a search app for China that will comply with the country's strict censorship laws, restricting access to content that Xi Jinping's Communist Party regime deems unfavorable. It bans websites about the 1989 Tiananmen Square massacre, for instance, and references to "anticommunism" and "dissidents." Mentions of books that negatively portray authoritarian governments, like George Orwell's 1984 and Animal Farm, have been prohibited on Weibo, a Chinese social media website. The country also censors popular Western social media sites like Instagram, Facebook, and Twitter, as well as American news organizations such as the New York Times and the Wall Street Journal.
Alternative Search Engines (Thank you Austin Krause):
Start page is a privacy minded search engine that uses Google to pull in results. But, rather than Google receiving your IP, search terms, and placing tracking cookies on you; Start page acts as an information laundering middle-man. By default SSL is enabled, so searches might seem a bit slow. Javascript is also disabled and several Google search functions will not work through Start Page. However, if anonymous Google search results are what you want, Start Page delivers.
Ixquick – If you'd prefer results from multiple search engines, ixquick provides them. Being the same company that runs Start Page, don't expect things to be much different from an interface perspective. Ixquick doesn't exactly show you which search engines it uses to pull results, but Google and Bing are among them. Ixquick is also designed to pull localized results dependent upon which language you use to search.
Duck Duck Go is probably the most feature rich of the privacy-oriented search engine. Like Ixquick, Duck Duck Go pulls results from other search engines. But unfortunately, Google is not one of them. Instead, results from Duck Duck Go are more likely to feel like you are searching Bing. Duck Duck Go also has the most simple interface, and I've noticed performance on it doesn't lag behind as much as its Ixquick contenders.
Email. When you use Gmail, Google's email service, the company scans the content of your emails and the email addresses of your correspondents. Google's Gmail system also scans your incoming emails, even the ones coming from Yahoo and Hotmail. If you feel safe because you've deleted emails you regretted sending, think again. Google never erases its own copies, even copies of the drafts you decided not to send – even copies of incomplete messages you didn't save as drafts. And then there are those Google servers, which route the emails of thousands of companies that apparently don't mind running the risk that their emails will be scanned. So whether you use Gmail itself, write to someone who uses Gmail, or, in many cases, simply email, Google's gotcha.
The Most Secure Gmail Alternatives (Thank you Tanya Techie)
Raidamail – The RAIDA is a new authentication protocol that is the first of its kind and the first true Cloud-based authentication system. Most authentication protocols require one password to be given to one server that is checked against one database. The RAIDA uses many passwords against many different servers each with a no-share database. The CloudCoin Consortium's RAIDA consists of 25 clouds of 32 servers, each located in over 30 different countries (and growing). This allows us to have decentralized authentication, fault tolerance, high availability, and tamper-proof data. We call this property "Data Supremacy," and only the Blockchain, DNS and the RAIDA have achieved this.
I'll add these to consider:
Startmail – StartMail offers a secure alternative for a yearly subscription of $59.95. It was created by the same people behind the secure search engines StartPage and Ixquick. StartMail encrypts your email from end to end. Only you and the person you write to can read your email. StartMail cannot read them, nor can your ISP. Deleted messages are truly gone forever. Because StartMail is based in Europe, it is not subject to the Patriot Act or other U.S. data collection mandates. It is not even capable of complying with a court order to turn over your emails because the only copies that pass through their system are fully encrypted.
See also: https://www.bestvpn.com/secure-privacy-email-options-2017/
Google+. If you use Google+, you are voluntarily telling Google a great deal about your personal life, including, at times, current and intimate details. Yes, the same is true with Facebook, but when it comes to dossiers, Facebook is a toddler at play compared with Google.
Chrome. This is Google's browser, introduced in 2008 to compete with Internet Explorer, Safari, Firefoxand other browsers. Why did Google bother to introduce yet another free browser into a somewhat crowded market? Because with Chrome, Google can track every website you visit directly – that is, without first passing through its search engine. The search engine on its own left a significant gap in the company's knowledge about you; it only revealed areas in which you needed more information. Chrome allows Google to track your activities in areas of your life that are so well established that you don't need to research them – the regular contact you have with your bank or employer, for example. Google might never have been able to track those kinds of activities without the help of Chrome.
Even in so-called "incognito" mode, Google has programmed ways to track you. If, for example, you use Chrome to put a link to one of your favorite websites on your desktop, when you click directly on that link, the window that opens is not in incognito mode. Gotcha.
Firefox. What? How can Google track you when you're using a competing browser maintained by a non-profit organization? It can do so because before Firefox takes you to your destination, it first checks to see whether that website is on Google's blacklist, an ever-changing list of about 600,000 websites that Google's bots have identified – sometimes mistakenly – as dangerous. No government agency or industry association ever gave Google the authority to maintain such a list, but it exists, and Firefox uses it. Thus, Google is alerted when you visit websites through Firefox. Even more disturbing is the fact that Mozilla, the organization that maintains Firefox, receives 85 percent of its $163 million in annual income from… that's right, Google. In return, Firefox makes Google its default search engine.
Safari. In 2012, Google was fined $22.5 million by the Federal Trade Commission for illegally tracking users of Apple's iPhone, iPad and Macintosh computers by essentially hacking Apple's Safari browser. The big fine solved the problem, right? Not at all, because Safari, like Firefox and other browsers, uses Google's blacklist to check the safety of websites.
Android. And why did Google develop its own mobile operating system, in this instance competing primarily with operating systems developed by Research in Motion (for Palm devices) and Apple (for the iPhone)? Because operating systems are even more deeply embedded into computing devices than browsers. Everything you type, touch, and swipe runs through the operating system, which gives Google full access to your digital activities. When you're online, Android can upload whatever Google tells it to, and when you're offline (which, these days, is hardly ever for mobile devices), Android can store whatever Google tells it to store for later uploading.
YouTube. Google, Inc. bought YouTube in 2006 for $1.65 billion, almost certainly because YouTube unveiled yet another set of insights into consumer preferences and another ingredient for individual dossiers. YouTube is targeting conservative voices for engaging in, what they deem, "hate speech." While, generally, YouTube doesn't remove the conservative videos that are deemed hate speech or, more vaguely, "not suitable for all advertisers," they do flag them, in a way that stops ad revenue from flowing freely to the videos. In addition, these videos are often placed in what is called Restricted Mode, which, not only makes the videos unavailable for anyone in Restricted Mode, it also removes them from the home page, so that they cannot be seen there, no matter how popular they may be.
They have also modified their algorithms to exclude videos that they deem 'fake news'. A small list of conservatives and alternative news providers that have been demonetized and censored include: Conservative commentators Steven Crowder, Mark Dice, Paul Joseph Watson, all with over 800,000 subscribers, have had a high percentage of their videos demonetized by YouTube, supposedly, for controversial content. Others include Legal Insurrection, Infowars, Mike Cernovich, SGT Report, RedPillBlack, and many more. Two black American video bloggers, Lynette Hardaway and Rochelle Richardson, better known as "Diamond and Silk," sued the video-sharing service for demonetizing their videos because of their conservative positions and support of President Donald Trump. PragerU, a conservative educational site, is also suing Google and its subsidiary YouTube, accusing the video site of censoring its online videos because of their political leanings.
Eric Maas, a search engine optimization consultant based in the San Francisco Bay Area says,

"While the update may be targeting specific site functions, there is evidence that this update is promoting only large mainstream news organizations. What I find problematic with this is that it appears that some sites have been targeted and others have not."
As a private company, Google can get away with a lot because they are a private company rather than the government, although they were secretly funded by the government.
It's worth noting that the "Trusted Flagger" system was later transformed into the much maligned "YouTube Heroes" program, which invited the public to help moderate content. It was heavily criticized for giving social justice activists the power to manipulate the platform. Despite the apparent focus on targeting extremism, YouTube's announcement includes the company's efforts to artificially promote videos through its "Creators for Change" program, which in YouTube's own words pushes creators who are "using their voices to speak out against hate speech, xenophobia, and extremism."
The Heroes program literally allows people to mass flag videos without ever having watched them or identifying any specific terms of service violations or copyright infringements. Not only does it allow anyone to sign up to be a "Hero", it rewards these people monetarily for flagging more videos. So they are creating an army of "false flaggers" called "Heroes" that will go around censoring any content they might disagree with based on nothing more than the title of the film in most cases.
Youtube alternatives (Thank you James Corbett):
Google Analytics. More than half the world's most popular websites use Google Analytics to collect data about who is visiting their pages. Visitors have no idea that Google Analytics is even present, but Google is tracking every one of them. To put this another way, if you visit, well, most any website – that's right, Google's gotcha.
Alternatives to Google analytics:
Piwik – the leading open-source analytics platform with 100% data ownership, user privacy protection, customizable and extensible
Clicky – Most reports provide a high level of detail on every segment of visitors. You can filter and sort by any column to quickly find what's working and what needs improvement with real time heatmaps, on-site analytics, and individual actions of visitors.
Google AdSense. In an attempt to monetize their web pages, millions of website owners now sprinkle small ads provided by Google throughout their legitimate content. The ads are, in theory (but often not in practice), related to whatever news story, food recipe or celebrity bio you're reading, making it somewhat likely that you will eventually click on one of them. Okay, I know what you're thinking: When you click on one of those ads, Google's gotcha, right? Not so. Google's gotcha the moment you load a page containing an AdSense ad. When you click on an ad, the company just gets more detailed info.
Even worse, Google and YouTube are introducing sexuality, transgenderism, and other perversions to children through ads:
Google Adsense Alternatives to monetize a Website:
Best Option: Commodity Ad Network (Alt media advertisers specifically for alt media)
Other options:
Google AdWords. As if those little ads weren't enough, Google also now allows website owners to embed targeted Google ads into words scattered throughout their textual content. When you load a page that contains any of those words, Google's gotcha, and when you click on any of those words, Google's got more
Widgets. They're everywhere and multiplying like tribbles: tiny icons that allow you to notify your friends on Facebook or your colleagues on LinkedIn that the web page you're on is worth visiting. When you click on the G+ widget… that's right.
Google Earth. "Google Earth was set up through the National Geospatial Intelligence Agency and InQtel" says former high ranking CIA officer, Kevin Shipp. Indeed he is correct, the CIA and NGA owned the company Google acquired, Keyhole Inc., paying an undisclosed sum for the company to turn its tech into what we now know as Google Earth. Another curious investor in Keyhole Inc. was none other than the venture capital firm In-Q-Tel run by the CIA according to a press release at the time.
Google Street View. Google vehicles have now traveled millions of miles in 48 countries to take pictures of homes and businesses – visual information that's easy to cross-reference with the dossiers of home and business owners.
For a long time, though, the real treasure trove for Google was not in the photos but in the information its Street View teams were skimming from unencrypted Wi-Fi networks: passwords, emails, browsing histories, financial information and more. After the Federal Communications Commission discovered in 2010 that Google had been collecting information this way for at least three years in more than 30 countries, it secured a promise from company officials to discontinue the practice and fined Google $25,000 (yes, that's all) for impeding its investigation. More recently, the attorneys general of 38 states settled a lawsuit against Google for its Street View snooping for $7 million
Google Maps. They're embedded on about a million websites. And when Google is present on a web page, it can track people who visit that page.
Google Glass. Due out in time for Christmas 2013, this is a mobile computer mounted on the frames of eyeglasses which will follow your verbal commands and help you make sense of what you see by, say, displaying reviews of a restaurant that's within your field of vision. In other words, Glass will give Google access to what you say, what others around you are saying, and what you see.
As for the future, think science fiction. The company's recent ingestion of the startup company Behavio will soon give it the power to track your location 24 hours a day, as well as to predict where you will be and who will meet you there – hours, days, or even weeks into the future. And then there are those little DNA projects: Google's recent takeover of key search and storage operations for the Sequence Read Archive, a massive public repository of DNA data, as well as its funding of at least two Silicon Valley companies that provide DNA mapping services for consumers. When DNA profiles become part of people's dossiers, Google will have crossed a potentially frightening threshold: it will know far more about people than they know themselves – what diseases people are likely to get (think of the marketing opportunities), what their racial origins are, which dads have been cuckolded. The possibilities are endlessly outrageous.
Is all this tracking legal? Here is what a Google executive might say: "We are protected by our Terms of Service agreement, which in turn incorporates our Privacy Policy – legally binding contracts that are easy to access on our website. We realize that almost no one has ever read these documents, but, hey, no one ever reads their mortgage documents or credit card contracts either, and they're certainly valid. Our agreement states that when you use any of our products or services – even if you're not aware you are using them – you agree to let us track you. It's that simple."
In other words – silly you – you gave Google permission to track you simply by engaging in activities that allowed it to track you.
The terms of service agreement also says that the information you give the company "and those we work with" (who's that, exactly?) can be used for almost any purpose. And the privacy policy states that Google can share your dossier with just about any individual or agency based on the company's "good faith belief" that doing so is required by law or, incredibly, that doing so will "protect…the rights, property or safety of Google."
In other words, piss us off and we can release a dossier about you as thick as a phone book (figuratively speaking). Could such a contract be valid – one that is all at once so invisible to users and so maddeningly all-encompassing or even threatening? This is for judges and regulators to decide in coming years.
Source: USNEWS
Continued on next page…