« Back to Glossary Index
an American multinational corporation and technology company founded in 1968 and headquartered in Santa Clara, CA, in the Silicon Valley. It is the world's second largest and second highest valued semiconductor chip makers based on revenue after being overtaken by Samsung, and is the inventor of the x86 series of microprocessors, the processors found in most personal computers (PCs). Intel supplies processors for computer system manufacturers such as Apple, Lenovo, HP, and Dell. In 2016, Dell accounted for about 15% of Intel's total revenues, Lenovo accounted for 13% of total revenues, and HP Inc. accounted for 11% of total revenues. Inside every Intel microprocessor is a smaller processor that lets Intel – who works for the Department of Defense – control every aspect of your computer remotely no matter what encryption codes or firewalls you use.
All Intel microprocessor chips have a built-in backdoor that allows complete remote access to a PC through a second physical processor embedded within the main processor which has its own operating system embedded on the chip. It is advertised as something that will allow IT professionals to remotely troubleshoot a PC. According to WikiLeaks, there is even secret diskless memory embedded on each chip that spies can use to store and retrieve data and instructions on each chip that is inaccessible to the user and supposedly only used for internal operations and maintenance. Intel's latest x86 chips contain a secret backdoor with an embedded subsystem called the Management Engine (ME) that functions as a separate CPU and cannot be disabled, and the code is proprietary.
Even an encrypted hard drive can be monitored and controlled by the "processor within the processor" that already has your encryption key. There is more than just the NSA monitoring your calls, emails, and transmissions — there is Intel "Inside" your computer. Intel collects "intelligence" but it also provides a "back door" to control, or "turn off" your computer at will just like it has been demonstrated that Cisco routers have a "back door" open to the NSA. A backdoor is a method of bypassing normal authentication in a cryptosystem used for securing unauthorized remote access to a computer.
Samsung calls the on/off feature "Fake Off" meaning the TV looks like it is off, but is merely pretending to be off.
"I DON'T HAVE ANYTHING TO HIDE"
But why shouldn't DARPA, through Intel, have open access to all your files and your computer? DARPA funded all the original development of microprocessors. Intel is a front for DARPA and the military efforts to create, control, and weaponize all digital platforms through cyber-warfare.
Just as the Internet was originally named after its founding group, DARPA, ARPANET, microprocessors also were military creations that were permitted into the public market place only after the Department of Defense, and the CIA through In-Q-Tel, installed backdoors to control these powerful digital platforms of cyber warfighting. Most semiconductor chips are made in Singapore, Taiwan, China, or Europe, but Intel designs and manufactures all their own chips in their own fabrication plants in America. Intel also manufactures motherboard chipsets, network interface controllers and integrated circuits, flash memory, graphics chips, embedded processors and other devices related to communications and computing.
Chronological History of Events Involving Intel Corporation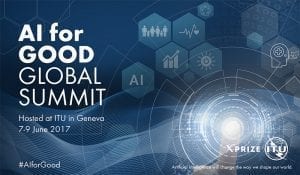 Imagine a world where supercomputers programmed by
totalitarian
technocrats
make virtually every important decision for you, in addition to manipulating you at every turn. Such a dystopian future for the world may not be that far off — at least if humanity continues on its current course. And the
technocrats
behind the plan barely even bother to conceal their agenda at this point. The
United Nations
...
Read More
Paul Kagame took power in Rwanda after an alleged "Rwandan
Genocide
." This massacre of almost 1 million Rwandans now appears to have been a C.I.A.-fabricated
eugenics
program that also served as a
false flag
pretext. This pretext provided the cover to seize control of rare earth minerals in the resource-rich neighboring Congo. Those minerals are critical for the manufacturing of computers, military
surveillance
devices, aerospace, defense, ...
Read More