« Back to Glossary Index
Headquartered in Atlanta, GA, it bills itself as the 'go to' firm for GOP candidates to get elected in Georgia. A December 2021 report at the Georgia Record uncovered how the firm groomed Democrats for Republican jobs. This phenomenon may have contributed to the absolute cesspool of corruption in the Peach State when it comes to the performance of Republican officials during the 2020 election cycle. Some of these candidates have ties to the Chinese Communist Party.
Georgia Record believes there has been a concerted effort among Democrat operatives to do just that – infiltrate the GOP and run 'progressives' as Republicans, who are lying about their beliefs and views on the issues. All of the information below is from publicly available information.
Mark Roundtree, founder
The founder, Mark Roundtree, says this about himself on Landmark's website:
Mark Rountree is President of Landmark Communications, Inc., which he founded in 1991.

Campaigns & Elections Magazine has recognized Mark as one of Georgia's five "Top Influencers" as well as "the go-to man for GOP legislative candidates."
Nazeera Dawood
The report lists Asian American Nazeera Dawood as an individual who lost her race where she billed herself as a fiscally conservative Republican but lost after a picture of her was found on the Net where she attended a far-left gathering labeled, tacos, beer, and abortions" It was then found out that she wasn't a doctor as she claimed either.
Nazeera Dawood ran for the Johns Creek, GA (JC) city council in 2015 when Landmark represented her during that JC election cycle. She was a member of the Republican Leadership Program when she qualified for Post 5 in JC. Nazeera advertised herself as a fiscal Republican, tough on taxes, a woman with 'Republican family values'. She was defeated for the position after information showing the complete opposite was released to the public. She was removed from the Republican Leadership Program after this development.
Nazeera is in the 'founders' photo below, of the event 'Tacos, Beers, And Abortions', sponsored by the National Asian Pacific American Women's Forum. Nazeera is obviously not a conservative. It was also found out during the election that Nazeera is not a medical doctor.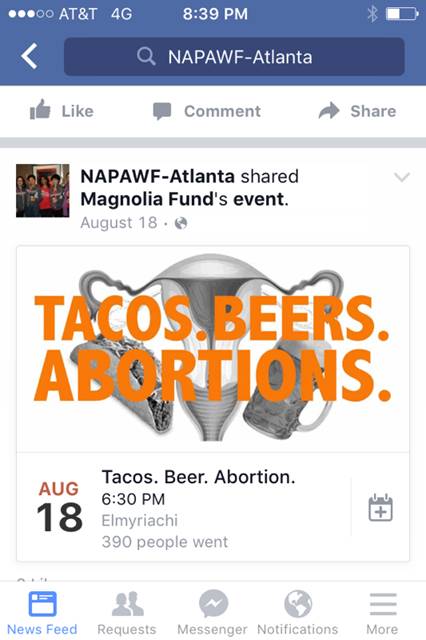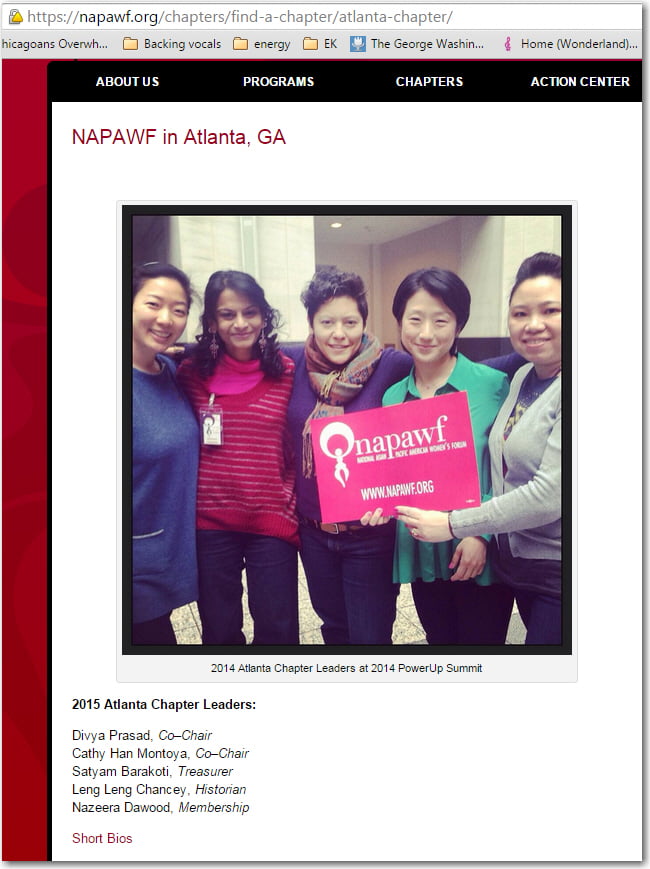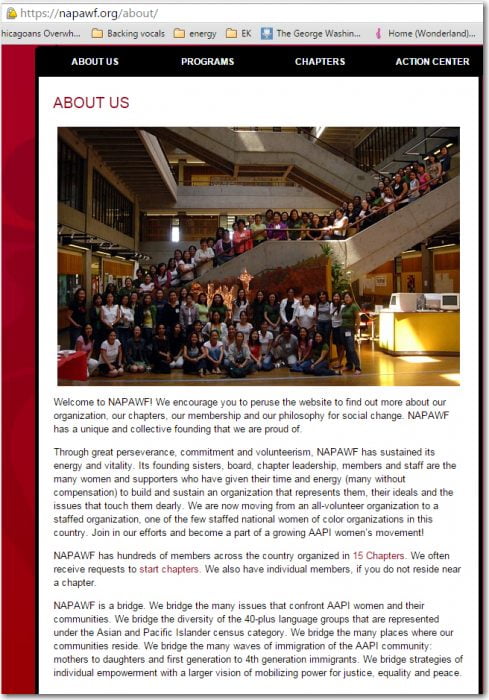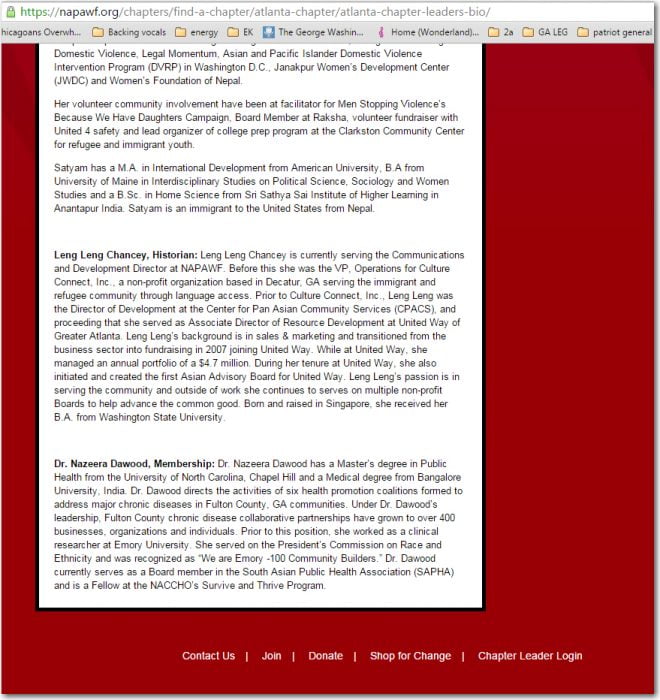 Nazeera's husband also made a video about his wife not being a Republican and being nudged into politics by Democrat operatives in Fulton County, GA.
The self-styled 'Go To' political consulting firm for GOP legislative candidates, is behind another fake Republican, a progressive, and a Black Lives Matter (BLM) supporter, Brian Weaver, running for mayor of Johns Creek (JC), GA, a wealthy north Atlanta suburb.
Jordan Fuchs
Jordan Fuchs, the GA Deputy Secretary of State who leaked the phone call with President Trump and Secretary of State Brad Raffensperger, is a former Vice President of Landmark. Fuchs lied about the phone call to the press, and then deleted the original audio file, which was later found by an investigator.
GA Secretary of State Brad Raffensperger was also represented by Landmark Communications, a trojan horse firm that grooms democrat operatives to run as Republicans, during his elections in 2018. Raffensperger certainly acts like a democrat operative in Republican clothing. He was instrumental in the 2020 Election steal and the ensuing cover up. David Isle Belle exposed that about 25% of Raffensperger's donations came from out-of-state donors who had mostly (72%) donated to extreme liberals such as Barrack Obama, Joe Biden, Hillary Clinton, the Lincoln Project, Raphael Warnock, and Jon Ossoff.
Craid Kidd
Craid Kidd was the non-paid volunteer campaign manager for Nazeera Dawood during her candidacy in 2015. Kidd was also the Vice Chairman of the Fulton County GOP at the time. Kidd was forced to resign after he was found using JC public resources to insert 'progressive' candidates on the JC City Council.
Much of Craig Kidd's time during city hours using city property was spent scouting Democratic candidates to run for Johns Creek City Council seats, reported The Johns Creek Post at the time. It seems obvious that this tactic was likely used in many electorally-important counties through the US, as so many Republican-filled councils are promoting CRT, fighting against election integrity and reform, and allowing immoral children's books and child porn into our public schools.
JC Mayor Mike Bodker was Mark Roundtree's fraternity roommate in college. Craig Kidd worked for Mike Bodker.
Jay Lin
Landmark also represented Taiwanese immigrant 'Jay Lin' (not his Asian name) in his race for JC City Council, and follow-on race for a GA state representative seat. We have written extensively about Jay Lin here. Jay Lin somehow made it onto Governor Brian Kemp's transition team and was appointed to at least three other government board positions in GA, including one with influence over the Savannah Port.
In 2015 Jay Lin paid Landmark $65,000. This was a CITY COUNCIL RACE! A lot of money to say the least.
Jay Lin also ran as a conservative in JC. However, he had a reputation of not showing up for meetings, not paying attention, and voting opposite of Republican views. Jay Lin and Nazeera Dawood held political events together as they both ran for JC City Council in 2015.
Brad Raffensperger's wife donated the max to Jay Lin's campaign for state rep, and Raffensperger helped push Jay Lin and Nazeera during 2015.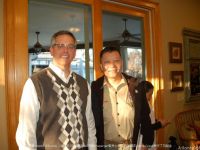 Brad Raffensperger is on record saying he had to support Jay Lin because he owed the Chinese community for his previous election and fundraising. The man below next to Brad Raffensperger is Yale Xiao. Yale was Jay Lin's campaign manger. On Chinese social sites his nickname is 'Old Money'.
Yale's son was as student at Harvard University. He is shown below in an article he wrote where he declares that if his Mom had stayed in China, she could have been quite high up in the central government. That would be the Chinese Communist Party. See the first sentence in the article from The Harvard Independent.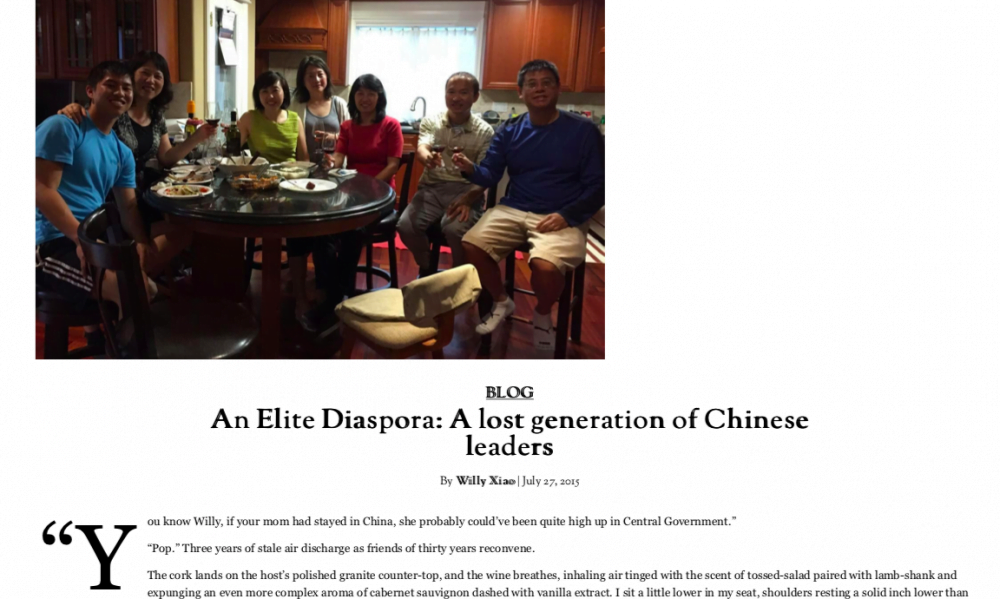 You can read the entire article in this PDF download.
Source: GeorgiaRecord