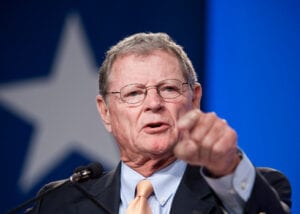 In the op-ed, Inhofe supported
President Trump
's statement about why he delayed (not "withheld" in quid pro quo) the military aid for
Ukraine
— a decision made long before his phone conversation with the
Ukraine
president, on July 25th, that started Pelosi's garbage impeachment inquiry. This excerpt clearly proves that
President Trump
delayed aid to
Ukraine
for the Trump-signature reason: to demand other affected countries contribute their ...
Read More
A Harvard study published by the Harvard Journal of Law and Public Policy concluded, "The more guns a nation has, the less criminal activity." The study's conclusion is contradictory to conventional wisdom about gun violence and understandably received very little media attention. Norway, Finland,
Germany
, France and
Denmark
, which have high rates of gun ownership, have low murder rates. On the other hand, in Luxembourg, where handguns are ...
Read More