The gradual development of the UN from an international organization into a world government was planned from the world body's beginning in 1945. The communists and American one-world Insiders, operating primarily through their CFR front, "worked energetically and tirelessly to lay the foundations for the United Nations." We saw also that from start to finish the UN has been wholly a CFR-conceived and driven operation. The UN's basic philosophy is both anti-American and pro-totalitarian, basically ignoring God's existence and implying that it grants rights. The UN seeks power to control the environment, population, children … the world and is building its global army to enforce its will. Once the UN was granted global legislative, executive, and judicial powers, the various UN bodies (UNESCO, WHO, WTO, ICAO, ICC, IMF, etc.) began and are now exercising those powers to various degrees — and constantly pushing to usurp more control (ie. Agenda 21 & 2030 as enviro-cops, Arms Trade Treaty gun grabbers, UN 'Peacekeepers' genocides, and various other front organizations setup to accomplish the New World Order Satanic agenda.
Chronological History of the UN and its Organizations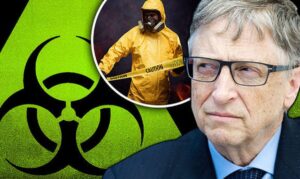 The billion-dollar Alliance for a Green Revolution has "unequivocally failed in its mission" and "harmed broader efforts to support African farmers," said 200 groups in a letter to the
Bill & Melinda Gates Foundation
, the U.S. Agency for International Development and other donors. Billions of dollars in aid and subsidies for industrial agriculture in Africa are harming food security in one of the world's hungriest regions, ...
Read More