What is a hero? Merriam Webster offers the following option, in contrast to the pop-culture reference to a thick, meat-laden sandwich: "A person admired for achievements and noble qualities. One who shows great courage." One only needs to look at the heroes of our young men and women today. Few know or seem to care about those great heroes that have been men and women of honor and valor. The youth of today idolize those athletes, musicians, business icons, and actors predominantly living lives of immorality and doing little, if anything, to make the world a better place or build the kingdom of God, rather the opposite, as they influence, through the media, the false hope that popularity, riches, and power are what life is all about. Read the stories of some true heroes below:
---
Abolitionists Activists Brave Journalists Founding Fathers Religious Reformers Whistleblowers
Chronological History of all of the above True Heroes
A nurse who has worked in the intensive care unit for over two decades is sounding the alarm on the disturbing malpractice she has witnessed and was subjected to in a hospital's intensive care unit throughout the coronavirus
pandemic
. As the medical community adjusts to treating the man-made
Read More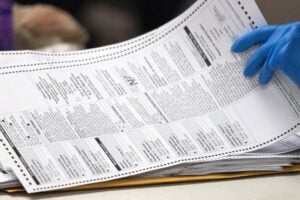 Mesa County Colorado Clerk Tina Peters knew that the Colorado Secretary of State was most likely committing a crime when she ordered voting machines cleaned of
2020 Election
results earlier this year. So Tina Peters made a backup of Mesa County's 2020 voting machines. She was then targeted by the state for her actions. Mesa County Clerk Tina Peters shared her story at the event Mike ...
Read More
A medical doctor professes hundreds of congressional lawmakers, family members and staffers have received
Covid-19
preventative care that included an
ivermectin
regimen – and kept those facts from the American people. The incredible claim was made in tweets last week from Dr. Pierre Kory, who promotes an early preventative treatment protocol that includes administration of ivermectin,
vitamins
C and D3,
antibodies
. "Fun fact: Between ...
Read More