2010s | 2000-09 | 1990s | 1980s | 1970s | 1960s | 1950s | 1940s | 1930s | 1920s | 1910s | 1900-09 | 1800s | 1700s | 1600s | 1500s | 1400s | 1300s | 1200s | Full Timeline | Top 100 Conspiracies
---
Apple CEO Tim Cook reportedly signed a $275 billion deal with
Although the mass media present China today as "progressive," especially after the 2008 Olympics fanfare, it remains among the world's cruelest regimes. The term "Red China" is not anachronistic. Though certainly less oppressive than during the Cultural Revolution, when it executed millions, China is still governed by a single regime, the Communist Party, which requires members to be atheists. It imprisons dissidents without due process, oppresses Tibet, and enforces a policy, backed by(...)
communist
government on its vast business in the country. The Masters of the Universe committed to "grow together with Chinese enterprises to achieve mutual benefits and a win-win situation." ...
Read More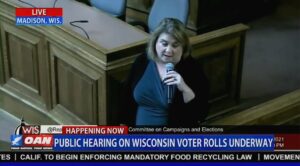 The Wisconsin Committee on Campaigns and Elections hearing began at 2 pm on Wednesday. Damning evidence of fraud was revealed. Last week, Former Wisconsin Supreme Court Justice Hon. Michael Gableman testified in
front
of this committee. Gableman is leading an election review in the state. At the hearing he threatened ...
Read More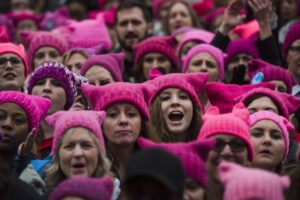 Young registered Democrats are far less
tolerant
of those with whom they disagree politically than their independent and Republican counterparts, a newly published survey reveals. Supporting the "inclusive" Democrat Party have so much disdain for those on the other side of the political spectrum that a wide majority of them ...
Read More
The Biden/Obama gang has lifted sanctions against terrorist nation
As Iran's economy teeters on the brink of collapse under the tough sanctions regime imposed by the Trump administration, the Islamic Republic's authoritarian leadership has spent its limited cash reserves to bolster terror groups such as Hezbollah and Hamas, as well as militant terrorists in Syria, Iraq, and Yemen. Iran has spent more than $16 billion during the past several years to fund militant terrorists across the Middle East, cash that was repatriated to the Islamic Republic under(...)
Biden administration
quietly waived sanctions on Iran to allow the hardline regime to sell electricity to Iraq, according to a non-public notification obtained by the Washington Free Beacon that was provided to Congress just as nuclear talks between the ...
Read More