« Back to Glossary Index
A now-bankrupt (as of Nov 2022) multi-billion cryptocurrency exchange (still using Quickbooks accounting), the second-largest crypto exchange in the world, used for laundering dark money to Ukraine and back to democrats in an illegal Ponzi scheme and funding biological weapons shelters. Sam Bankman-Fried is Biden's second biggest donor. It was founded by Sam Bankman-Fried, a prolific Democratic donor who funded the campaigns of members of Congress overseeing the Commodity Futures Trading Commission (CFTC), one of the key bodies tasked with regulating the crypto industry and the subject of Bankman-Fried's aggressive lobbying. The Democrats sent tens of billions to Ukraine and then laundered this money back to Democrat pockets and funds in the US via FTX crypto. As of November 2022, the company is bankrupt and the funds are nowhere to be found.
— SARAH CONNOR (@LibertyBelleNws) November 12, 2022
Public concerns began when a 9 November 2022 CoinDesk article stated that FTX's partner firm Alameda Research had a significant portion of its assets in FTX's native token FTT. Following this revelation, rival exchange Binance's CEO Changpeng Zhao announced that Binance would sell its holdings of the token, which was quickly followed by a bank run, collapsing the value of the token. This left FTX in a liquidity crisis in which depositors could not withdraw their funds, and Binance signed a letter of intent to acquire the firm with due diligence to follow, but Binance withdrew its offer the next day. FTX filed for Chapter 11 bankruptcy protection on 11 November 2022.1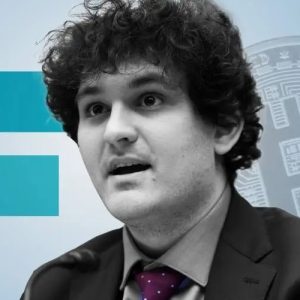 As of November 2022, Bankman-Fried's FTX is under investigation by the CFTC and the Securities and Exchange Commission (SEC) after Bankman-Fried allegedly moved $10 billion in client assets from his crypto exchange to his trading firm Alameda Research, and a liquidity crisis at his exchange which prompted the company to file for bankruptcy.1
"The whole operation was run by a gang of kids in the Bahamas": A look at FTX's day-to-day operations shows them to be marked by nepotism, romantic relations, and a lack of any real oversight. (CoinDesk)
Amid the
Russian invasion of Ukraine
,
Bankman Fried
came forward to help a crypto donation project. He announced that
FTX
would be supporting the
Ukrainian
Ministry of Finance and other communities in collecting crypto donations for the country. As of March 2022, the
Ukrainian
government had received over $60 million in crypto donations from all over the world.
2
The CEO of now-bankrupt FTX
admitted
that FTX was nothing more than a laundromat for the
Ukrainian
government.
2
A couple of days before the 2022 midterms, the CEO of crypto FTX saw $6 billion in withdrawals in his crypto over a 72-hour period. This led him to try and sell to a Chinese buyer. This didn't work out. FTX is also being investigated by the Bahamas police and the Bahamas Securities Commission for wrongdoing. Bloomberg shared:
The Bahamian police said they're working with the Bahamas Securities Commission to investigate whether there was any criminal misconduct in the collapse of the crypto exchange FTX.

"In light of the collapse of FTX globally and the provisional liquidation of FTX Digital Markets Ltd., a team of financial investigators from the Financial Crimes Investigation Branch are working closely with the Bahamas Securities Commission to investigate if any criminal misconduct occurred," a police spokesperson said in a statement Sunday. FTX is registered in the Bahamas.
Will Joe or Hunter Biden be found to be connected? Of course! Even dirty Cocaine Mitch was in on it.
Dark money warlord Maxine Waters, somehow the Chair of the House Financial Services Committee at the time, did not plan to subpoena Sam Bankman-Fried to compel testimony from the apparent leader of one of the most corrupt money laundering schemes in history. Waters has only lofted praise to the disgraced FTX owner who is responsible for millions of people losing their crypto investments overnight. In one tweet, Waters was quoted saying "SBF we appreciate that you've been candid in your discussions about what happened at #FTX. Your willingness to talk to the public will help the company's customers, investors, and others." She would continue "We would welcome your participation in our hearing on the 13th." Previously The Gateway Pundit reported Maxine Waters blew a kiss toward SBF after a cryptocurrency exchange hearing in 2021.
In the days since FTX's collapse into bankruptcy, few — if any — public figures seem to have taken greater joy in the public shaming of Sam Bankman-Fried, the crypto exchange's disgraced ex-CEO, than freshly minted Twitter owner Elon Musk. Musk has used his newly purchased social site to post bizarre FTX memes, applaud himself for recognizing SBF's apparent "bullshit" from day one, and even accuse The New York Times of downplaying SBF's alleged criminality, among other attacks.
"Everyone was talking about him like he's walking on water and has a zillion dollars," Musk said in a Twitter Spaces conversation on Nov 12, just a day after FTX's bankruptcy was announced. "And that was not my impression… that dude is just — there's something wrong, and he does not have capital, and he will not come through. That was my prediction."
If that actually was Musk's prediction, he was right. Bankman-Fried went from crypto golden boy to overnight pariah, losing virtually all his wealth in a single day.
But between self-lauding Twitter Spaces rants and notes on SBF's "ineffective altruism," Musk has conveniently left out one very big piece of information: that Bankman-Fried was an investor in Musk's Twitter deal, and that Musk himself personally invited the FTX founder to buy in — his contribution amounted to a cool $100 million — to the agreement, as previously undisclosed texts reviewed by Semafor have now revealed.
In other words, SBF — who Musk has been heavily firing shots at left and right — is actually the SpaceX CEO's partner at Twitter. Read more at Futurism…
TRUMPLOSE
The Financial Times obtained a balance sheet of FTX which revealed FTX had only "$900mn of assets it could easily sell, despite having $9bn of liabilities." One of the most shocking revelations is that the balance sheet listed a $7 million dollar asset called "TRUMPLOSE". The Financial Times report called the TRUMPLOSE holding "obscure" and also noticed FTX had no bitcoin assets despite having Bitcoin liabilities of $1.4bn.3
The corporate media is ignoring these details but are instead commenting on Sam Bankman-Fried's sleep schedule:
Word count NYT's puff piece on SBF:

"Fraud": 0
"Enron": 0
"Crime": 0
"Illiquid": 0
"Stolen": 0
"Hidden": 0
"Criminal": 0
"Back door": 0
"He's getting sleep": 1 pic.twitter.com/htbte8IyPI

— Trung Phan (@TrungTPhan) November 15, 2022
COVID
FTX funded research behind a study on Ivermectin and Hydroxychloroquine that claimed these two products didn't work against COVID. The studies were "stopped early" for these two products due to "futility". See the chart from the study below:
FTX released a news wire on May 16, 2022, where they bragged about funding more that $18 million to support studies that hindered the use of these products that are inexpensive and work against COVID. FTX spent millions on these studies that are not in sync with ample evidence to the contrary.
Bankman-Fried had a girlfriend by the name of Caroline Ellison who was also over the investments arm of FTX, Alameda Research. Ms. Ellison's father is a professor at MIT who taught alongside the current head of the SEC, Gary Gensler while he was at MIT. Gensler was the CFO of Hillary Clinton's 2016 Presidential campaign.2
In an interview online, Joe Bankman, the father of FTX's CEO, brags about being the legal mastermind of sorts behind FTX.
(1 of 2) FTX CEO Sam Bankman-Fried's Stanford law professor father, Joe Bankman, is the legal mastermind behind FTX. Hopefully, he will be sued, disbarred, and terminated from Stanford University. @TuckerCarlson @FoxNews @theblaze @elonmusk @ASavageNation pic.twitter.com/Rd5YPebDEj

— Bob Bishop (@BobBish40288847) November 22, 2022
So the father of Bankman-Fried and Caroline Ellison, two sexual deviants, are two key masterminds behind this deep state money laundering scheme.
The New York Post reported:
Bankman-Fried and Ellison were reportedly part of a group of 10 roommates that controlled operations at FTX and Alameda from a penthouse in the Bahamas.

The group was said to be romantically entangled, with some online speculation asserting they were a "polycule," or network of polyamorous relationships.

Ellison also sparked scrutiny for a now-viral 2021 tweet in which she talked about "regular amphetamine use."
Revolver shared the following:
Oh, and there's also the group sex (don't worry, everyone involved in this "polycule" situation is hideous).
In a picture on the site of Ellison and Bankman-Fried, It appears that Ellison shared the following:
When I first stared my foray into poly, I thought of it as a radical break from my trad past, but tbh I've come to decide the only acceptable style of poly is best characterized as something like "emperial Chinese Harem".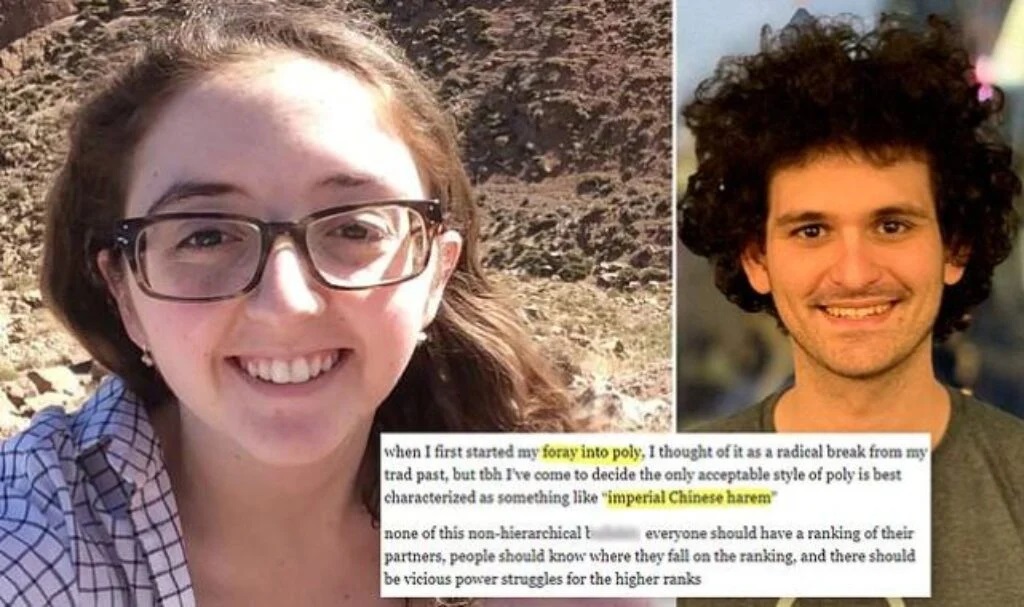 SBF launched a charity called the Future Fund and sat on the board with his former girlfriend Caroline Ellison. The Future Fund was funding the construction and design of bioweapons shelters.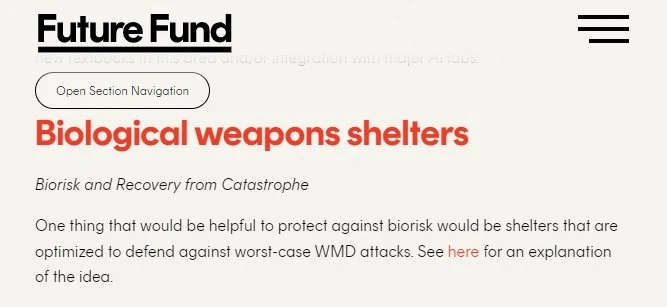 It appears that the links lead to legitimate websites tied to SBF. They're advertising/soliciting activities related to shelters from bioweapons. And they were doing this while funneling money to Ukraine meant for their war efforts. As TGP reported earlier, there were several US-funded biolabs sprinkled across Ukraine for some reason. Russian proof eventually forced the Pentagon to admitted in a public statement that there are 46 US-funded biolabs in Ukraine.