Facebook is now silencing and removing the President of the United States voice off of its platform. What the hell is going on with these insane social media giants?
Last night President Trump held a discussion with his daughter-in-law Laura Trump. The interview was placed on Laura Trump's Facebook page. But today Laura Trump received word that the interview was removed from Facebook: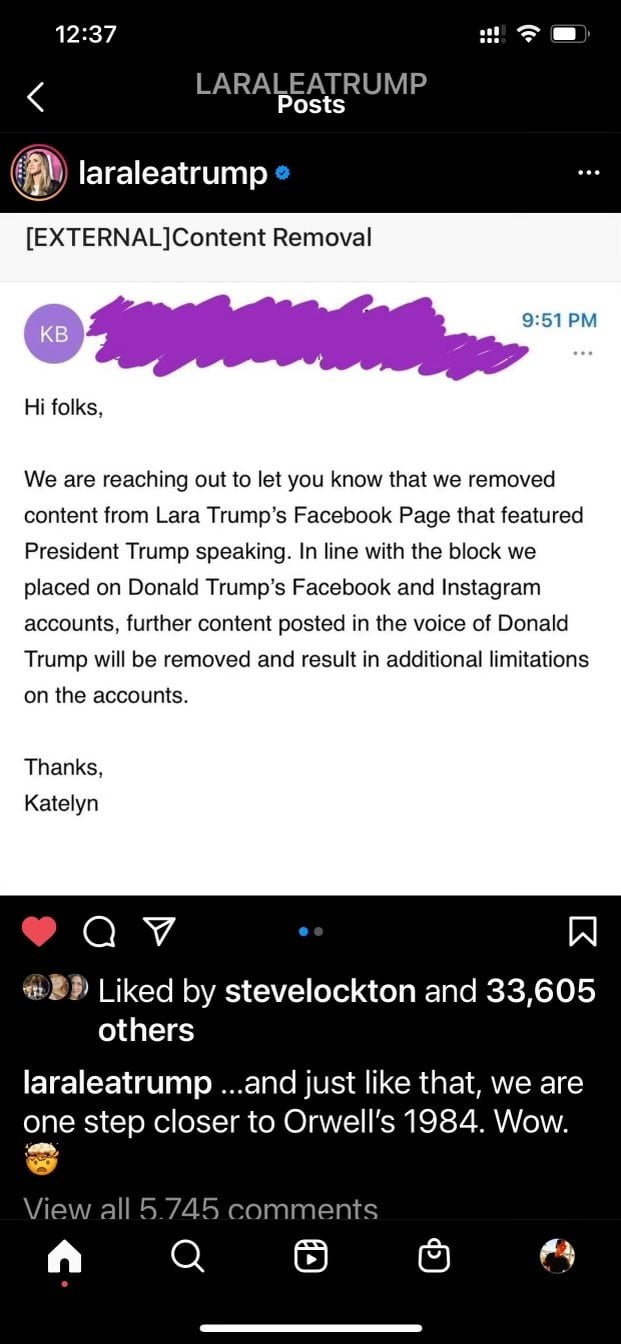 President Trump was kicked off of Facebook after the 2020 Election because he rightly claimed the 2020 Election was a fraud and was stolen.
Last night Laura Trump held this video interview with her father, President Trump:
But Facebook took it down.

This isn't the first time Facebook spit in the former President's face. Facebook treats dictators and terrorists better than they do President Trump:
OUTRAGEOUS! Facebook Spits in America's Face — Removes "President" From Donald Trump's Page and Posts "Political Candidate"
What the hell is going on? Facebook treats terrorists and dictators better than the President of the United States!
Source: TheGatewayPundit