Bulic Forsythe, a council official was murdered days after he vowed to expose "horrible" people linked to a VIP pedophile ring. Bulic was killed during an internal Lambeth council probe into alleged sexual abuse in the housing department where he had worked. The resulting report, obtained by the Mirror, details allegations of rape, sexual assault and the swapping of child abuse videos and violent porn within the council. It implicated Lambeth employees as well as police and politicians.
"From the copious amounts of child pornography found at the Police Station, it was soon realized that Children from Lambeth Care Homes were being taken to the Police Station for sexual abuse, rape and use in child pornography.
"It is believed several senior Police Officers were renting out Children and using the Police Station as a brothel…
A council official was murdered days after he vowed to expose "horrible" people linked to a VIP pedophile ring, a witness has claimed.
A friend of Bulic, traced by the Mirror, said the social services manager at Lambeth council in south London confided in him shortly before he was murdered 22 years ago last month.
The witness claimed:
"I will never forget one evening in the pub when he told me and my wife: 'There are some people in Lambeth Council who are doing really horrible, disgusting things and I am going to expose them. I won't let them get away with it.'

I was nervous when he was telling me all of this. I could feel by the anxious, determined emotion in his voice just how serious the situation was.

"I will never forget the look on his face when he was telling me this. He was seriously disgusted and disturbed by what he knew and was determined to see that justice was served. Several days later, he was murdered."
The witness, a former para-legal, said he contacted the police with the information at the time. He claimed: "It was a very short conversation with no interest expressed by the police and no one ever called me back."
He is the second person traced by the Mirror who says Bulic was living in fear before his murder because of what he had allegedly discovered at Lambeth council.
A former female colleague said the social services manager had become aware of claims that children were being sexually abused at the South Vale children's home.
A restricted document newly uncovered by the Daily Mirror shows officials in the Blair administration were aware in 1998 of claims the murder had been linked to a Lambeth pedophile ring and children's home pervert John Carroll.
The memo, used to brief ministers in the Blair government in August 1998, stated: "There is an unsolved murder of [an official] which some staff in Lambeth believe is linked to pedophile activity, corruption and Mr Carroll. The police do not rule this out and are re-evaluating this and other serious crimes and incidents."
Michael John Carroll, the former boss of the Angell Road home, one of the Lambeth children homes, was arrested in 1998. Anna Tapsell spent more than 10 years highlighting his case. Lambeth bosses had let him run children's homes until 1991 despite knowing in 1986 that he was a convicted ­pedophile.
Detective Clive Driscoll advised the murder investigation be reopened when he found potential links to his 1998 children's homes probe in Lambeth. But Mr Driscoll was removed from the case after naming the Blair minister, politicians, and an MP as suspects and Bulic's murder file has not been touched for over 15 years.
Detective Chief Inspector Clive Driscoll said:
"I was unhappy with the interference of some senior officers who did not appear to have a logical connection to my investigation into child sex abuse in Lambeth.

"There were allegations made by several people that named politicians had been involved but I never had a chance to investigate them because I was moved before I could do so."
Clive Driscoll was asked if a file naming politicians as suspects was lost.
Clive Driscoll says: "I handed the file to an officer and I have no ­knowledge where it went after that."
Former Labour Councillor Anna Tapsell says she was visited by a police chief to 'warn her off" after she raised concerns that police would not ­properly investigate pedophile rings in children's care homes.
Anna Tapsell, a chairwoman of Lambeth's social services committee, has ­highlighted sexual abuse of children in Lambeth's care for more than twenty years. Anna Tapsell says:
"When I learned that Clive (Driscoll) was being removed, not only from the case but also from Lambeth, I realized that the Met (London Police) were caving in to political pressure that was far more powerful than Lambeth Council.

"I was aware of allegations about an MP and the Met's failure to act on those allegations and its apparent desire to silence those who called for them to be investigated fully was deeply shocking to me.

"Council employees who tried to expose staff they suspected of sexual abuse were sidelined and ignored."
In 1994, Tapsell told a judge that Carroll was 'protected' by Lambeth social ­services bosses along with pedophile Les Paul who worked in South Vale. According to her:
"I have no doubt Angell Road may have been used for organised child abuse which involved adults other than staff. This view is reinforced by the strong investment that officers and politicians have in blocking any effective investigation."
Clare Whelan, a Lambeth Tory councillor since 1990, claims she was repeatedly ignored by police when she tried to highlight the Carroll case.
Kiddist Forsythe – born three months after her dad's murder – believed he may have been targeted because of what he knew and she is urging the police to fully reopen the murder investigation. Bulic was last seen alive at 8.45pm on Wednesday, February 24, 1993.
A BBC Crimewatch broadcast five months later revealed that at 10am on the Thursday three official looking men were seen by a neighbor carrying files away from his flat in Clapham, South London.
Two more men were seen in a car behind the property at 2pm. His bedroom was torched at 1am on Friday and the oven turned on.
Kiddist's mum and Bulic's widow, Dawn, 61, said: "I think someone wanted to shut him up."
Bulic died at the time of an internal Lambeth council probe into alleged sexual abuse in the housing department where he had worked.
The resulting report, obtained by the Mirror, details allegations of child rape, sexual assault and the swapping of child abuse videos and violent porn within the council. It implicated Lambeth employees as well as police and politicians.
The report, signed by chair of the panel Eithne Harris, states: "The murder of Bulic Forsythe was seen by some witnesses as a possible outcome for anyone who strayed too far in their investigation or who asked too many questions."
Published internally in December 1993, it adds: "The panel heard evidence about BF [Bulic Forsythe] while he was working in Social Services, speaking to a colleague and telling her he was going to 'spill the beans'.
"Three days later he was killed."
This is not either of the witnesses traced by the Mirror.
It states:
"BF had allegedly expressed his fear of [council employee initials] to another witness who visited him.

"He appeared very frightened to the witness. The witness at this point appeared fearful"
The report describes the atmosphere in the department as "one of intense fear".
Though the panel found no "direct link" between his death and work it said its evidence should be handed to police.
Kiddist's mum and Bulic's widow, Dawn, 60, said: "I think someone wanted to shut him up."
Pedophiles abused children in Lambeth's homes for decades.
A former social services manager told Mr Driscoll in 1998 that she saw the future Blair minister making evening visits to the Angell Road children's home in Brixton in the early 80s.
The home was run by John Carroll who was jailed for ten years in 1999 for sexually abusing a string of children.
Reportedly, one of Tony Blair's government ministers sexually abused children at a children's care home in Brixton in London in the 1980's.
"All 25 of Lambeth's Childrens' Homes had been run by a large pedophile network for over 20 years.
"There were around 50 Children who had entered Lambeth Childrens' Homes and never been seen again by their families.
"The leader of Lambeth Council at the time was Ted Knight (Labour) who was a close friend of Margaret Hodge (Labour) who was leader of nearby Islington Council.
"It is believed that Children were "traded" between Lambeth and Islington Councils."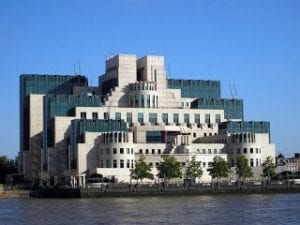 The child abuse rings in Lambeth are linked to the child abuse rings not only in Islington, but also Jersey, Richmond, Yorkshire and elsewhere.
"Sky News has obtained details of an internal investigation documenting sexual assaults and abuse carried out by officers within Lambeth Council in the 1990s.
"That abuse involved senior figures in Lambeth who were using council premises for the rape of women and children, according to the report's remarkable findings."
"In the 1990's, senior staff members in Lambeth council were producing pornographic material of a 'sadistic, bestial and paedophile' nature in the basement of the housing department, where they knew they would not be interrupted.
Former Lambeth council child protection chief Dr Nigel Goldie says: 'There were a lot of very senior people trying to put a lid on it. There was ­something very unfortunate about the way the whole thing was dealt with.'
The Mirror says it has seen a Lambeth council memo that shows there was an intention to brief then Health Secretary, Frank Dobson, about the police investigation. Dobson says he does not remember being briefed. A number of children's care homes throughout the UK are believed to have been run as child brothels for the elite and are believed to have been protected by the security services.
"A female member of staff disclosed how she was subjected to a rape on council premises 'of horrendous proportions' which she was still suffering serious injuries from one month later.
"She described being raped alongside children and animals by senior figures in the council.
"The findings of a report which included rape, assault and possession of indecent images of children, was never formally investigated by the police at the time or made public."
The police did trace 200 victims between 1998 to 2003. There were only three convictions. A total of 19 suspects were never identified.
South Yorkshire Police "ignoring hundreds of reports of sexual abuse against young girls."
Tony Brookes, a former policeman with 30 years' service, claims the South Yorkshire Police knew that girls as young as 12-years-old were being raped and assaulted but chose to ignore it. A document from the police's intelligence base "shows that girls aged as young as 12 to 15 were subjected to abuse including rape, trafficking, physical assaults, abduction and threats to kill.
Ann Lucas, who formerly ran the city's sexual exploitation service, has revealed that that senior officers failed to act. She says that more than 660 children were referred to Sheffield's sexual exploitation service between 2011 and 2013. She says that none of the reports resulted in prosecutions.
Source: