On the cover of the report is the picture of a coronavirus and people wearing face masks.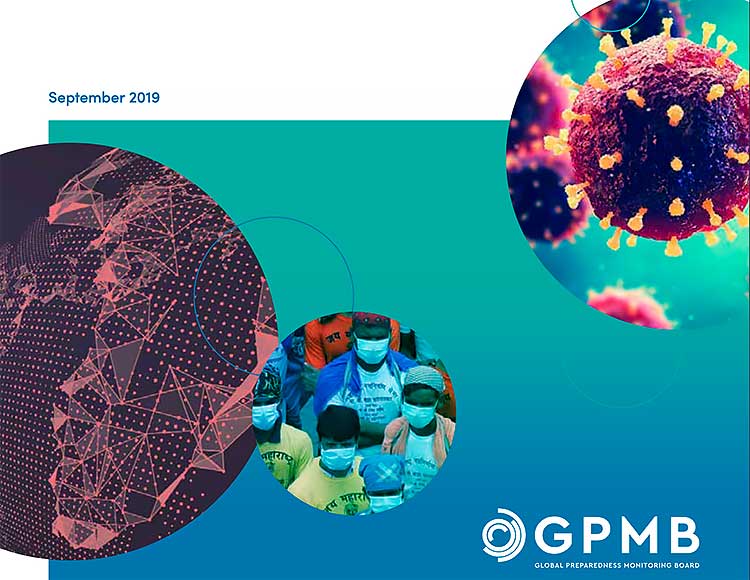 In the report we read the following interesting paragraph:
'The United Nations (including WHO) conducts at least two system-wide training and simulation exercises, including one for covering the deliberate release of a lethal respiratory pathogen.'
Did you catch that? They have been practicing for a deliberate release of a lethal respiratory pathogen.
(via Gates / Schwab's brainchild CEPI) Today, the Global Preparedness Monitoring Board (GPMB)—an independent monitoring and advocacy body, co-convened by the World Bank Group and the World Health Organization—launched "A World at Risk", its first report warning that the world is not prepared for a "fast-moving airborne pandemic that could kill up to 80 million people, disrupt economies and create social chaos". Their recommendations urge international and national leaders to take "immediate, forceful and bold action to prepare for all health emergencies."
Focusing on the growing challenges that threaten our stability to plan and respond to virulent disease outbreaks and global pandemics, the new report documents progress and remaining significant gaps in the world's preparedness, and identifies what steps governments, international agencies, and communities should take to prepare for and mitigate future deadly epidemics.
The report's key messages include: